Monday night we called the wee ones at 8:30 as they were getting ready for bed. Michelle answered the phone.
Me: Do the kids want to spend the night and go for a late swim.
Michelle: Let me ask. "Do you guys want to go swimming at Gammy's and spend the night?"
Wee Ones: ((no words, just screams and shrills of delight))
Within 10 minutes they were over, we swam for a couple hours, made s'mores, then crawled into bed.
In the morning they got up one at a time. First Bug came down at 6:00 a.m. (And me without caffine yet!) I introduced him to the online sight Pottermore and opened an account for him. He has read the first 4 novels, and was thrilled to read more about Harry's world.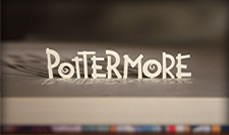 Pixie came down next. I was working on some embellishments for the Little Guy's quilt. She wanted a quilting project, too. So after some discussion, she decided she wanted to make a dog bed for one of her stuffed friends, picked out a lovely rainbow print, and got to quilting.
Finally, Fairy came down. Of course she needed to busy her hands, too. She decided to quilt a head band, and chose a beautiful celestial print.
We spent the day stitchin' and swimming and reading Harry Potter. Isn't summer just grand?