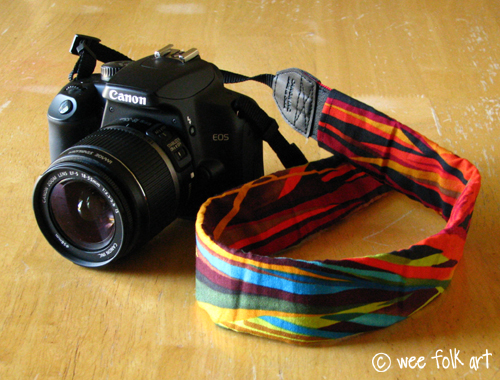 I got a new camera! Very exciting! My older camera (and will still be used camera) was fine but I found myself fighting with it. (I do love that my older camera takes videos… very important with a couple little dancers in our family). But now my mom and I both have the exact same cameras. This was on purpose. My mom wants me to teach her how to use hers so it is my job to figure out all the bells and whistles and point her in the right direction. BUT how to tell the cameras apart? Sure we can scroll through the photo history but for quick recognition I decided to dress up my camera with a fun fabric strap sleeve. This is a super easy project that only took minutes and gives my camera some spunky personality.
Materials:
Your camera strap that came with the camera and some scrap fabric approximately 4.5″ wide by 25″ long (your strap length may vary).
Measure the wide webbing portion of your camera strap.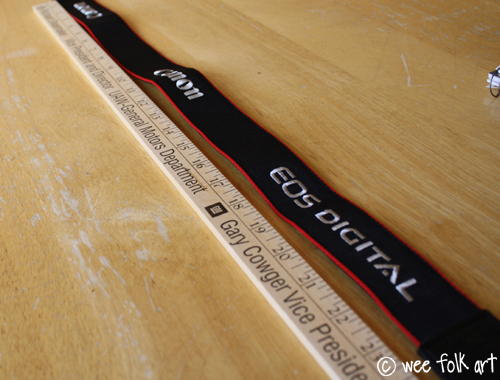 Add a 1/2 inch to the length, then double the width and add 1 inch to get the size of your fabric piece. I cut mine out of scraps from my favorite skirt.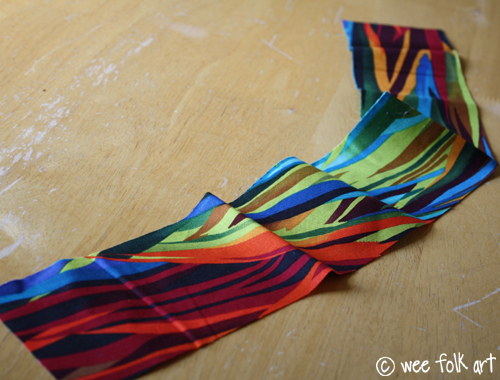 Turn under the top and bottom 1/4″.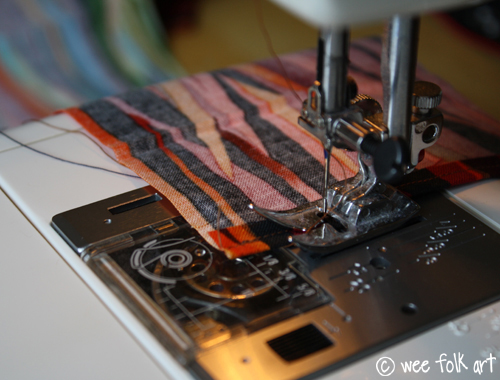 Then fold the fabric in half length wise, right sides together. Sew up the edge leaving a 1/4″ seam allowance.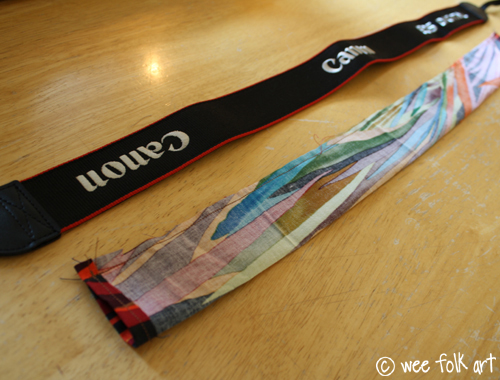 Use a safety pin to turn you sleeve right side out. Then slip the sleeve onto your strap. I needed to fold the leather portion that transitions the wide webbing to the narrow webbing a bit to get the sleeve over it.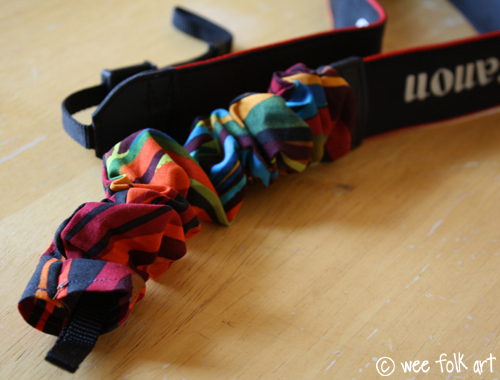 Smooth it out and make sure the seam is at one of the edges of the strap. Now reattach the strap to your camera. If you would like you could hand tack the edge down to stop any slipping… but mine fit snug enough and I like the idea of being able to change the sleeve if I would like.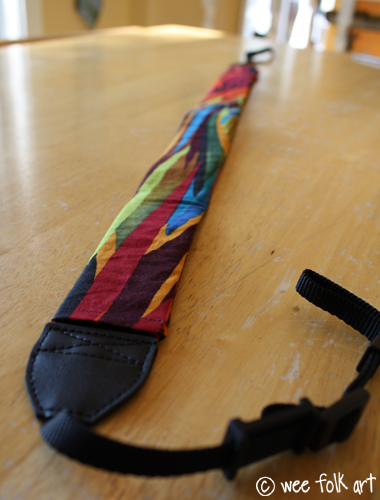 Once you have dressed up your camera there will be no confusion at family gatherings when folks set their cameras down… everyone will know which camera is yours.