Nothing is quite so showy as a cherry blossom in the spring! Almost as lovely are these Cherry Blossom Watercolor Painting just waiting to be hung in a place of honor! Perfect spring kid's craft!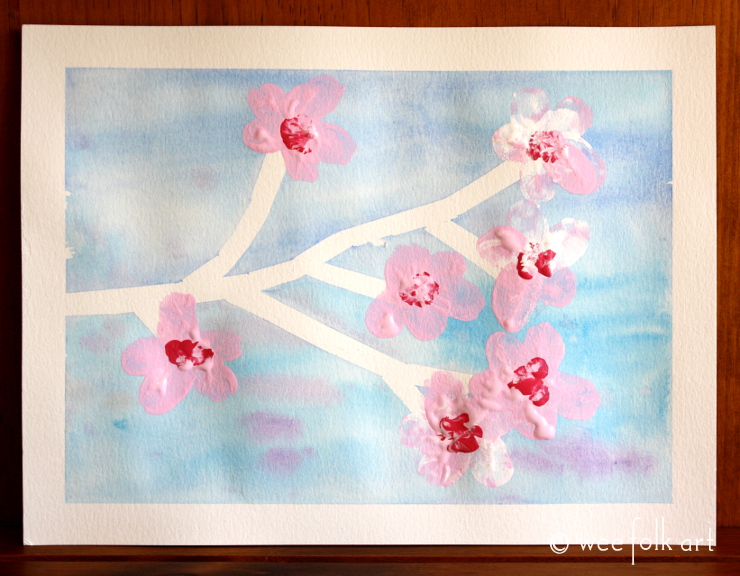 Besides the early blooming flowers like tulips and daffodils, flowering trees are a sure sign that Spring has finally sprung! Few trees put on a more significant show than the beautiful flowering cherry trees. Although they are a sign of spring all around the world, they are especially associated with Japan. Cherry blossoms are usually white, with a pink tinge near the center or a soft pink with a darker pink center. There prolific flowers in these subtle shades are truly magnificent to behold! To create our Cherry Blossom Watercolor Painting, we combined watercolors and finger dipping in acrylic paint to create beautiful paintings, giving a very impressionistic look to the work. Although a "child's craft", adults will enjoy this project, too!
Throughout the tutorial you will find photos of my picture and an 8 year old friend's. Both put a smile on my face.
Hello Spring!
---
Cherry Blossom Watercolor Painting Supplies and Materials
watercolor paper
paint brushes
---
Cherry Blossom Watercolor Directions
Tape your watercolor paper to your work surface. This will keep your paper secure and flat while working on it and create a lovely border when you remove it later. It is important to use painter's tape which will not rip your paper when you remove the tape later.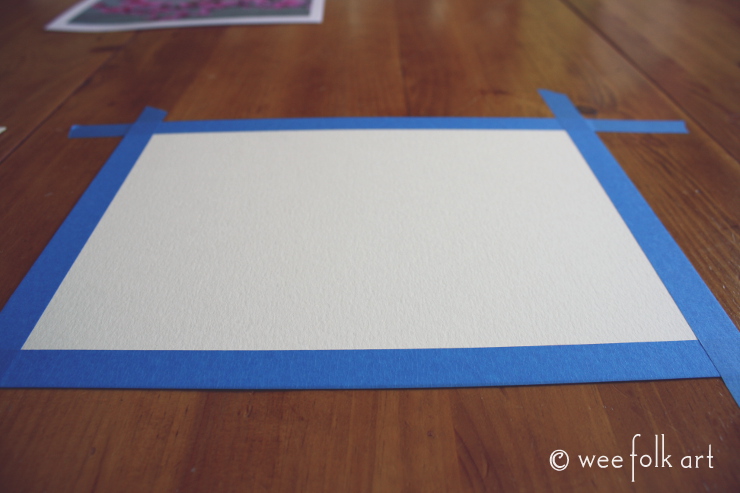 Find a photos of real cherry blossom stems and make copies so children can refer to it as needed.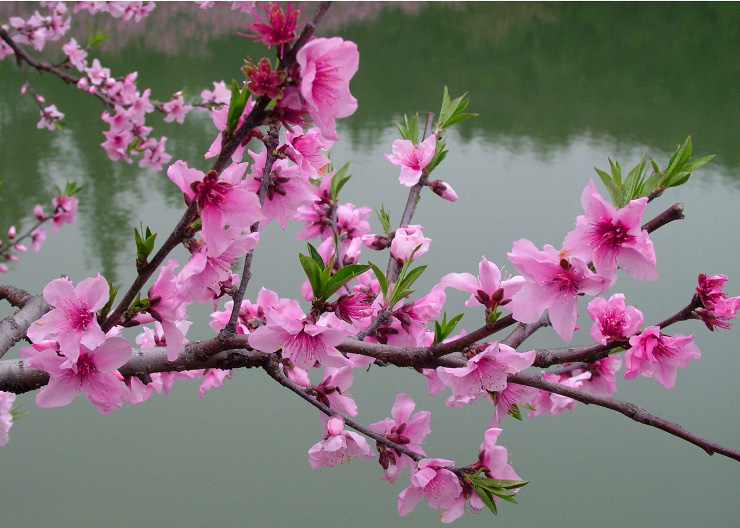 Cut long strips of painter's tape lengthwise creating 2 thin strips. For younger children you will need to cut the tape for them. Rip the ends so they taper.
Looking at the photo, place the tape on your watercolor paper mimicking the branches of the cherry blossom. Because the tape is thin, you can easily create a slight curve while taping it to your paper. Make sure the edges are pressed down securely.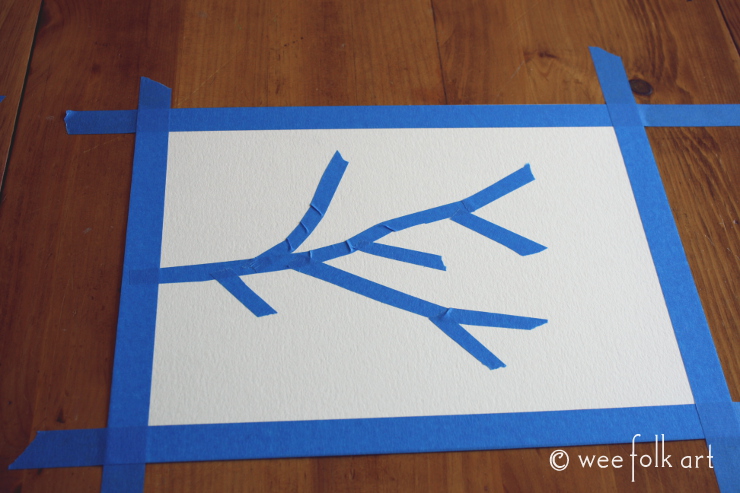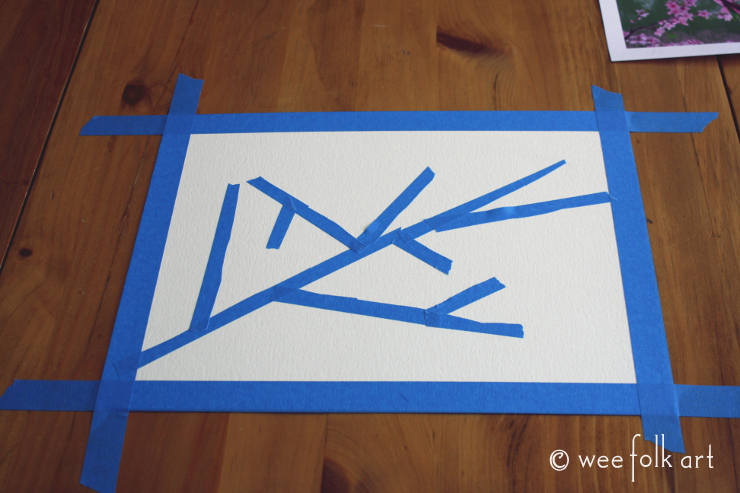 Using clean water, wet the surface of the paper, going over the tape of your branches.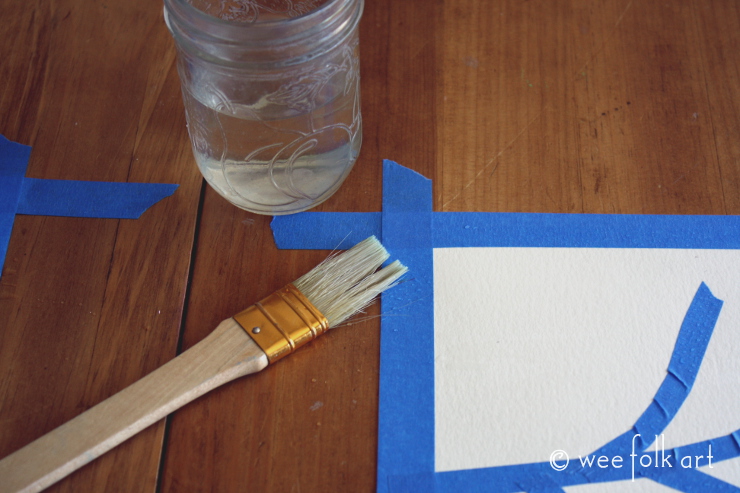 Using various shades of blues and purples, watercolor a sky. Let the paint dry completely. You can speed the process by dabbing up puddles of paint and/or drying with a hair dryer.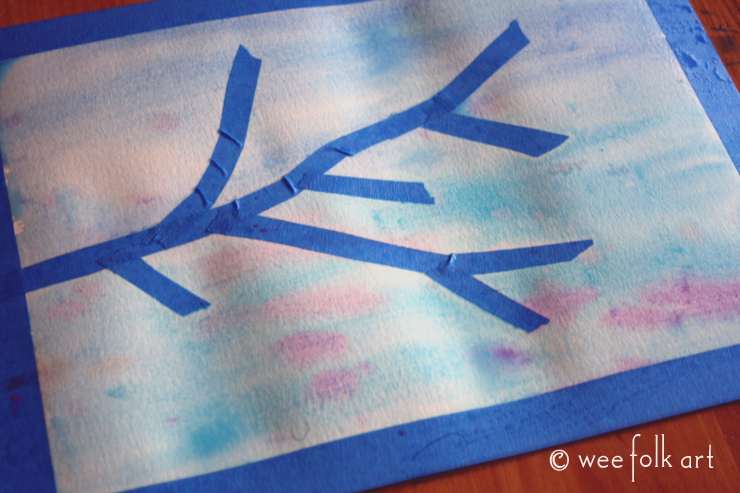 When the paint is dry, remove the branch tape. The paper under the tape is white. Using a bit of artistic license, we left our branches white, but feel free to fill them in with brown paint if you prefer.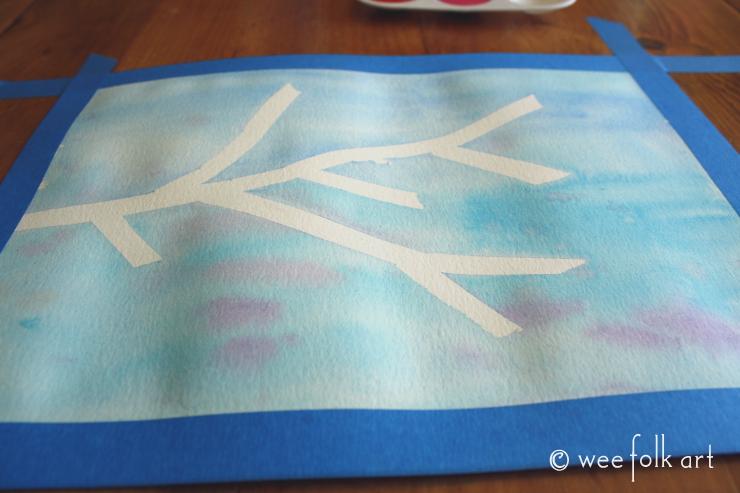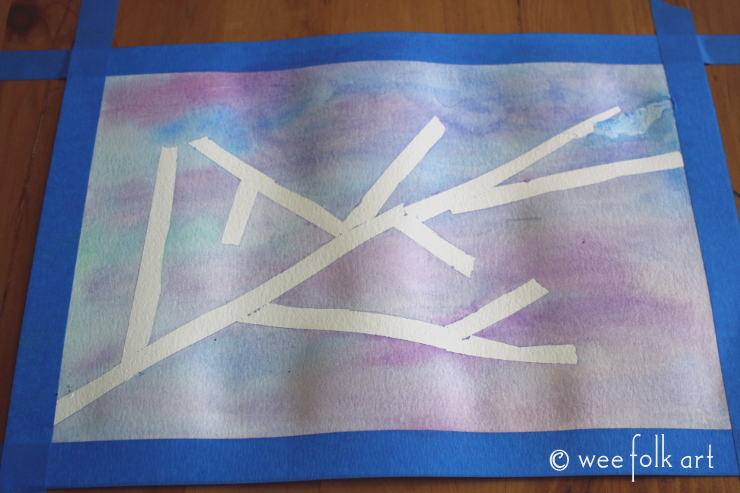 Put out white paint and various shades of pink. Using your thumb or index finger, add finger print petals. While the paint is still wet, add more color closer to the inside of the flower.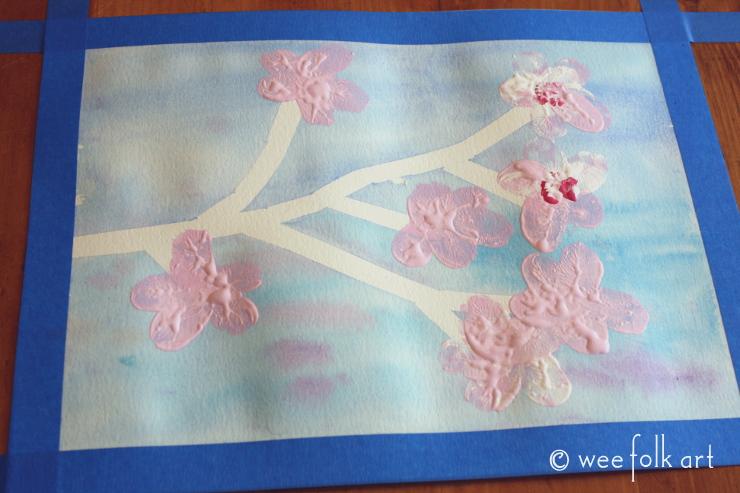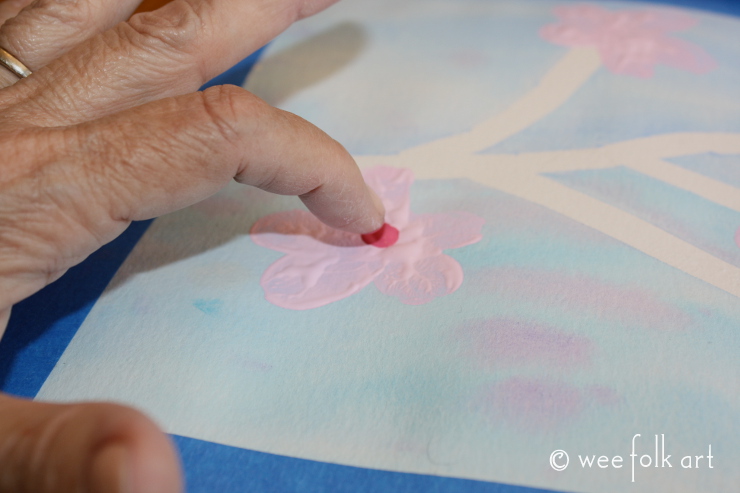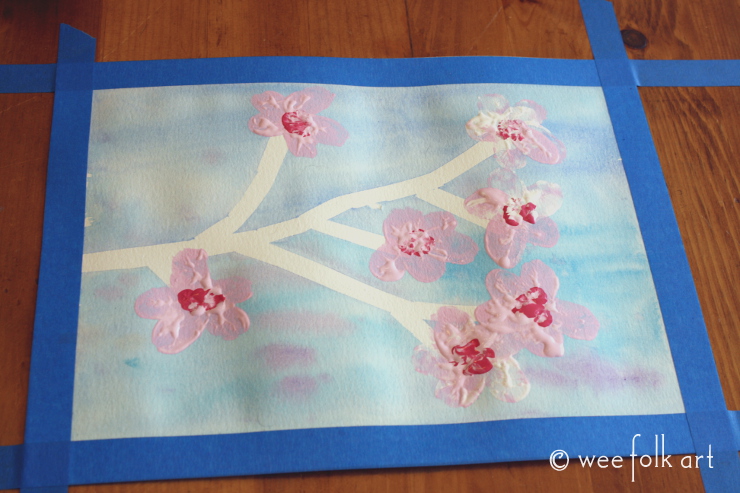 When the paint dries completely, careful remove the tape. Fit for framing with the built in border!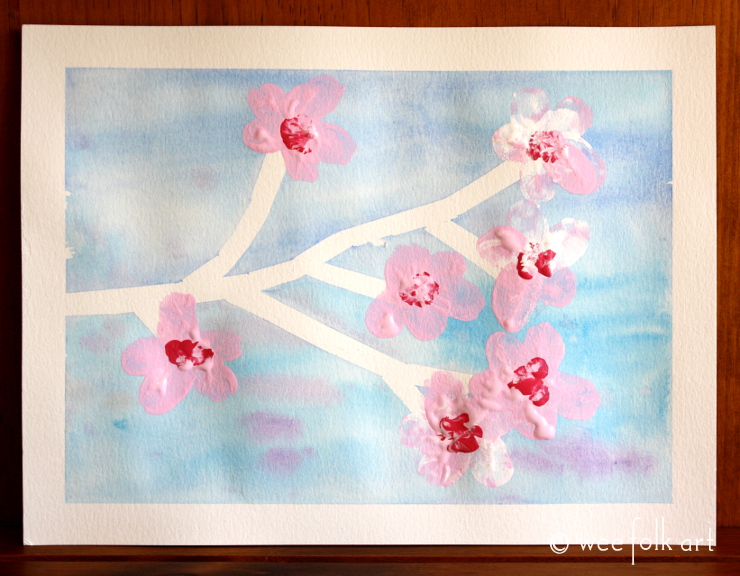 Isn't this one just lovely?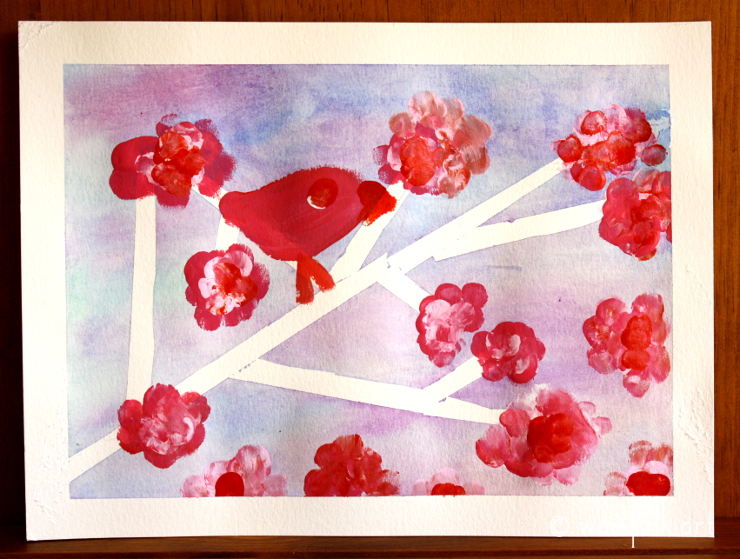 Start to finish!