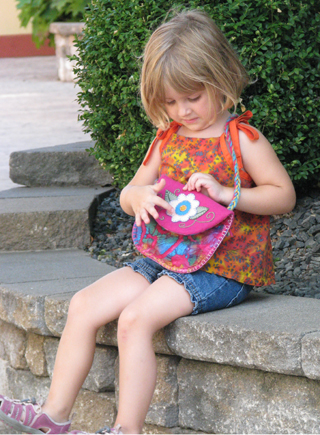 EDIT: This giveaway is now closed. 4 winners will be announced tomorrow, Monday, April 18.
EDIT: If you do not have a Facebook account, just leave a comment 🙂
This morning I wrote a blog that was probably 3 pages long explaining why Michelle and I felt the need to take a blogging break. Reading it over now, I realize it was overkill! Suffice to say, after 3 years of blogging a minimum of 5 times a week, and sharing 1 – 3 crafts each week, we are exhausted. What was meant to be a fun outlet has become a full time job, AND we are NOT a business!
There are many other pursuits that we have and blogging at this rate has taken a toll on our families and is sapping our creative juices. We both have other projects we wish to work on, yet our desire to maintain the quality of Wee Folk Art prohibits our personal pursuits. We have both felt the stress of realizing it was 8 p.m. and that we don't have a blog ready for the next day. Please realize, we know we are the only ones responsible for setting standards that we felt compelled to adhere to, but we love WFA like a cyber child, and it is hard to give it anything less than our all!
But we realize that we need to let go. Not let go of Wee Folk Art… but let go of the rigid standards we have created for ourselves. So, this is our plan. We are getting away from "blogging"… in other words, from sharing something each and every day. We will no longer blog simply for the sake of blogging. We are also going to tackle some crafting projects we want for ourselves that may or may not be of interest to our readers. We will continue to share crafts and tutorials, but as they authentically touch our lives. If we don't share anything for a week, we don't want to feel bad. On the other hand, if we are on a crafting roll, we will share what we are doing.
Think of it this way… we aren't disowning our child… we are just sending it to camp! What you can expect are crafts and tutorials, giveaways, and access to all our past blogs and crafts, just not at the rate we have been functioning at. We will put our comments on moderate since we might go a day or two without logging on, but we will get to and reader each one! Also, PLEASE feel free to email us at weefolkart@yahoo.com with any questions, comments or concerns you may have.
We highly recommend recommend you sign up for our RSS Feed so you know the minute we post something new 🙂 But better yet, if your not a fan of ours and following us on Facebook, make sure you do. I will continue to share my discoveries there, along with announcements you might find of interest. Also, I will link to all of our new crafts and tutorials. To encourage everyone to "like us" on Facebook, we are having a "Grab Bag Giveaway". Just go to Facebook and "like us", then come back here and leave us a comment letting us know you did. Already a fan of Wee Folk Art on Facebook? Then just leave a comment telling us you already are. On Sunday, April 17, at 9:00 p.m. EST, we will draw 4 winners, yep 4, and each will receive a craft that I have made in the past. I know you are all dying for a Wee Folk Art original, right? Hehe!
Anyway, Michelle and I are both looking forward to a break. We hope you continue to stop by frequently to use our old patterns, and that you continue to think fondly of us and visit often to check out new crafts and giveaways. After some rest and relaxation, I'm sure we will slowly slide back into our old habits, but in the meantime, I'm looking forward to having a cup of tea in the morning on the back deck WITHOUT dealing with the computer first 🙂 Hoping everyone understands.
Don't forget to "like us" on Facebook, then leave a comment here. Won't it be fun to get a surprise in the mail?
BTW… our archives are a MESS. Many of our old tutorials have the wrong photos. We plan to use this time to also do a bit of blog cleaning 🙂