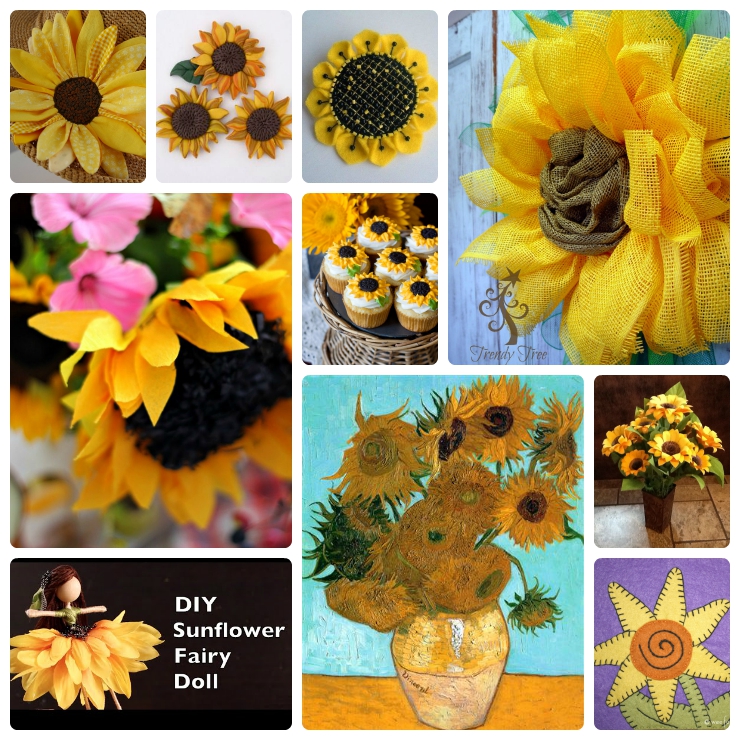 Sunflowers are one of my all time favorite flowers. I love how big and bold their beauty is. I love the healthy seeds they provide us with. I love how they spend their day following the sun. And I love that their harvest signals the transition from summer to autumn. I was looking for some inspiration for making some sunflowers, and when I was overwhelmed by so many choices, I thought the projects would make up into a beautiful showcase. So, for your visual delight, here is a collection of 10 sunflower projects you can make yourself. Well, actually, 9 projects and my favorite sunflower painting by Vincent van Gogh. Enjoy!
---
Even though these cupcakes have bright sunflowers on them, I'd love to bite into them even if they were simply iced. The batter sounds lemony, with sour cream for richness, and the frosting has a cream cheese frosting. Yum! The Mini Oreos used for the centers is brilliant. You can find the recipe on Sweet Tooth.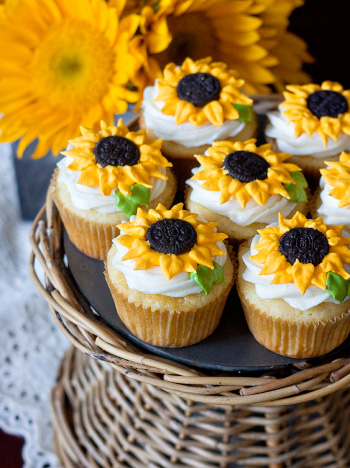 ---
This bright and cheerful sunflower wreath from Trendy Tree is made from paper mesh, which I've never used before. Looking forward to giving this a try. The step-by-step instructions are via a video on their site.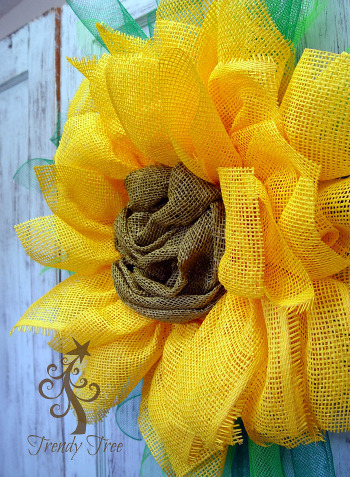 ---
This free applique pattern from Wee Folk Art makes up beautiful in felt but can also be used with any fabric you like.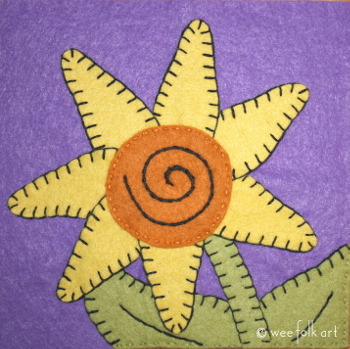 ---
The pattern for this bouquet of paper sunflowers is available for $3.25 from the Blossom Blueprints shop on Etsy. You can use regular lightweight-colored paper to create your flowers or order specialty paper from their shop. Once your flowers are created you can use them for floral arrangement, table decorations, wreaths, baskets and much more.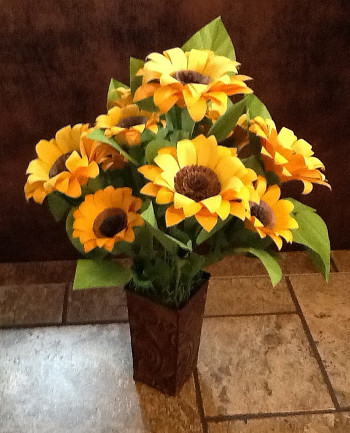 ---
You can learn how to make this adorable Sunflower Fairy Doll by watching the video from Untidy Artist on YouTube. She does reference another video for making the basic doll. Both videos are worth the watch. Lots of good ideas.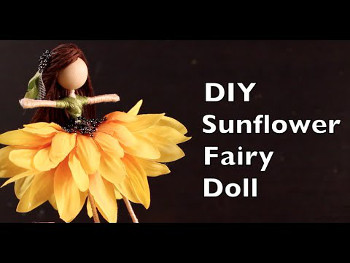 ---
This perky little sunflower and tutorial is from During Quiet Time. It is made from an assortment of yellow calico fabrics. The inside is a co-mingling of French Knots. This flower would be a lovely addition to a straw hat or season wreath.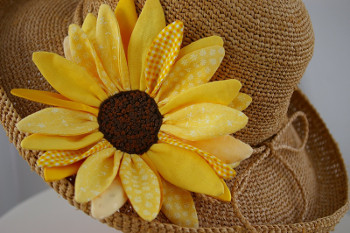 ---
The tutorial for these cute little magnets can be found on Polymer Clay Workshop. They look like fun!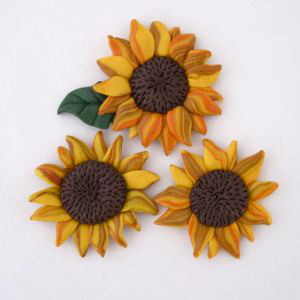 ---
I might be fascinated with sunflowers, but I'm not sure anyone was more smitten with them than Vincent van Gogh. He painted many pictures of them, with this particular probably becoming the most famous. Frankly, I love all of his paintings of sunflowers. Since I can't have an original, I must contentment myself with one of his prints 🙂 This print is available from Art.com, which has many different options for purchasing a print, but most poster or art shops will carry this print. Thank you Vincent!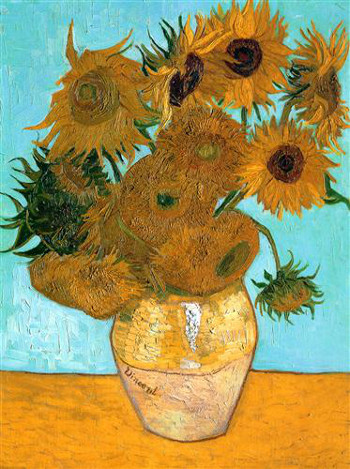 ---
This sunny little sunflower brooch is made with felt and seed beads. The pictorial tutorial as seen on Useful DIY.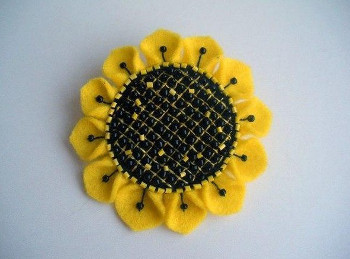 ---
These large, beautiful sunflowers are crafted from crepe paper. The tutorial can be found on eHow from contributor Lucy Akins. I want to make an entire bouquet of these!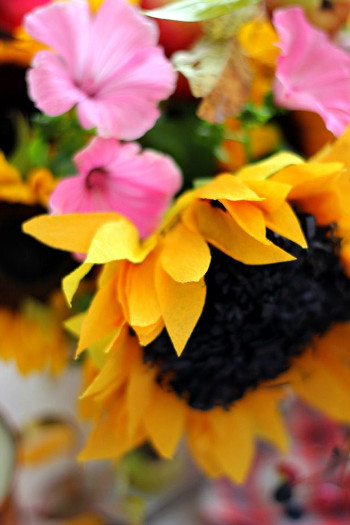 ---