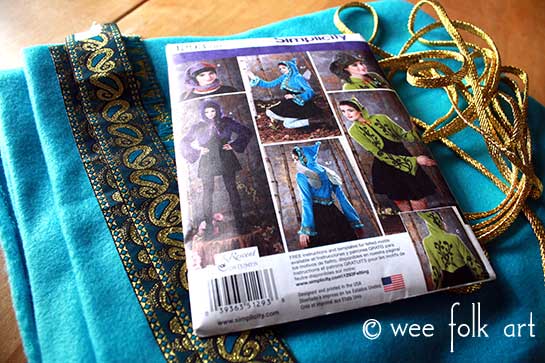 For Halloween and the Renaissance Festival this year, Fairy wanted me to make her this fairy jacket from Simplicity pattern 1293. Although it was in adult sizing, I was able to modify the smallest adult size to work for her, mainly by reducing the length of the sleeves. To add some interest to the back, I chose to create a Celtic Knot Work Crescent Moon pattern in gold rope ribbon.
If you would like to create  your own Celtic knot work crescent moon, you can download the outline pattern here.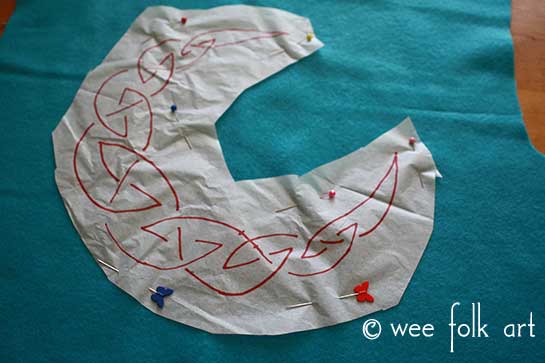 I enlarged the pattern to fill the back of the jacket and then traced it onto tissue paper. I left gaps in the pattern where the ribbon would have to slide under the previous strand. I chose to do the needlework before I assembled the whole jacket, figuring it would be easier to manage.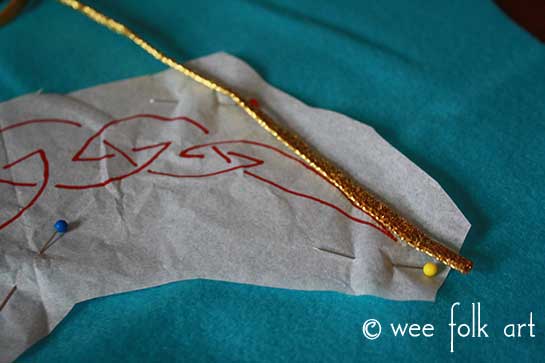 Using gold thread I slowly tacked down one side of the ribbon, stitching right through the tissue paper. I was sure to leave gaps in my stitching where the ribbon was going to overlap. This allowed me to tuck the ribbon under the all ready tacked down areas. The tricky parts were where I had to fold the ribbon to make the points. I think it would have been easier with a thinner ribbon but after fiddling with it a bit, I was satisfied with how it all laid.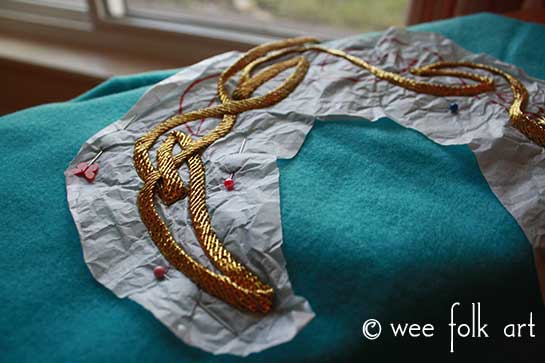 When I had completed the design, by tacking the ribbon down on one side completely, I tore away the tissue paper. I then went back around and tacked down the other side of the ribbon all the way around. When the applique stitching was complete, I assembled the jacket.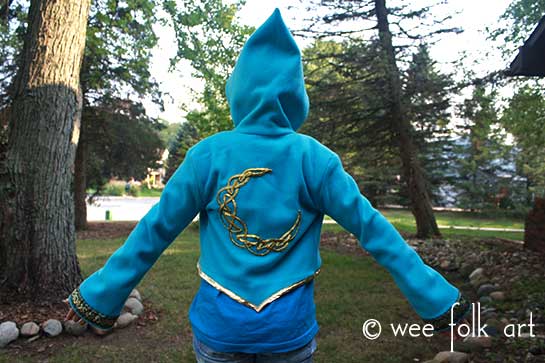 I trimmed out the edge of the jacket in gold bias tape and edged the sleeves with a wide ribbon. Now she wants me to make a gypsy style skirt to match the jacket. I have one month until the Renaissance Festival. Hopefully it will be done in time!
We are an Amazon affiliate.