If you had to guess which of our projects were most linked to, what would you guess? Our Waldorf Style Gnomes? Our Knitted in the Round Doll Pattern? What about our Hair Pin Lace Tutorial? Although those are amoung the most popular patterns, the most frequently visited patterns are for our Doorstop Cat, Dog and Owl.
Meet Jasper, our Cat Doorstop: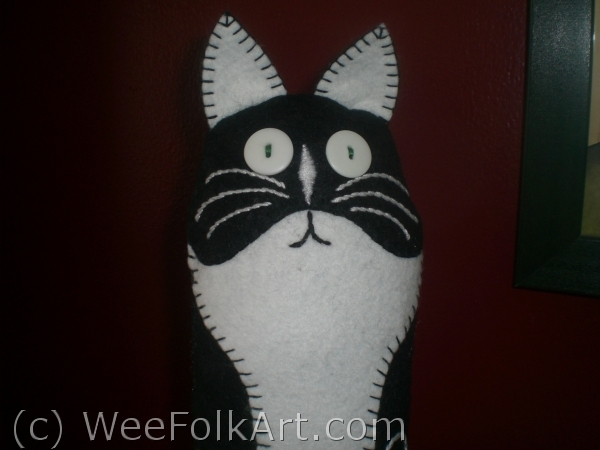 Meet Horace, our Puppy Doorstop: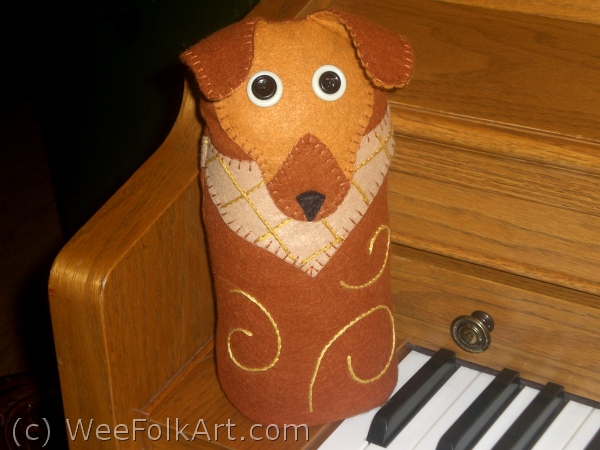 Meet Percy, our Doorstop Owl: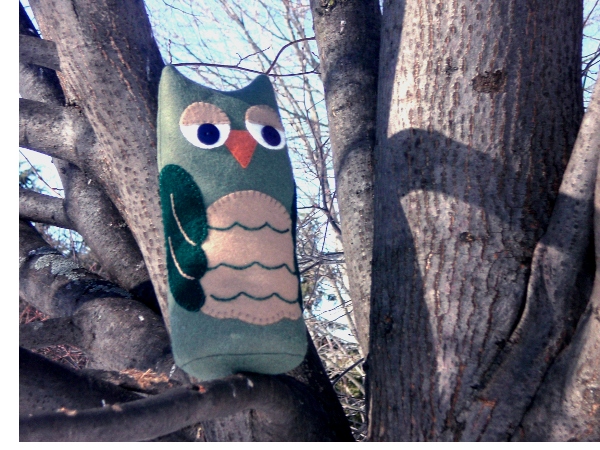 I may be a bit partial, but I think these guys are adorable… and our three are best friends. They hang out together all the time, and they are always going on adventures with the wee ones. But I must admit, they seldom hold doors open! So it makes me wonder, if these are the most popular patterns, are people making them to work as doorstops, as toys or as general room decor??? I suppose it doesn't matter… cute is as cute does! But whatever their purpose, they are a welcomed addition to any home… for any reason 🙂
I received this email from reader Jillian:
For my cataholic friends!! Second from left needs the vet not quite stuffed yet!!
Did a dof at Christmas, an owl is the next Project! May have a collection of them…..a parliament of owls, I think is the correct term and a clowder of cats!!!

EDIT: Just received this update from Jillian: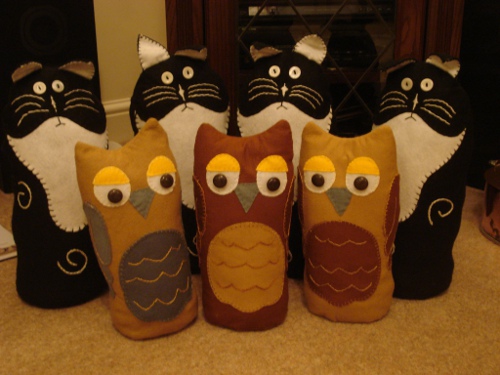 Impressive 🙂 So, if you want to part of the "in" crowd, you might want to consider making your own gang of doorstops. BTW… I haven't made a doorstop in a while… which would you most like to see a
added to the group? Or is there another animal you would like to see? Leave a comment 🙂