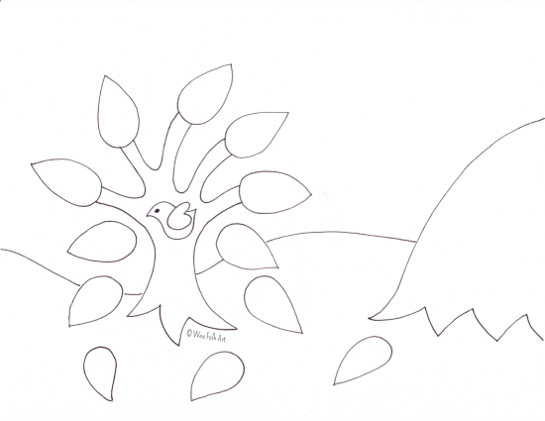 Although autumn brings with it an array of new colors… oranges, gold, browns and maroons… filling our landscape with a bold splash of color… often our skies are dreary and gray. Thank goodness for all the colors in our trees and bushes. You can use today's coloring page to try to reflect the realism of the season or let your imagination run wild and have a rainbow of colors. The choice is yours!
Here is our newest coloring page based on our Autumn Tree Applique Block. Children… or you… can use markers, crayons or paintings. The only requirement is to have fun 🙂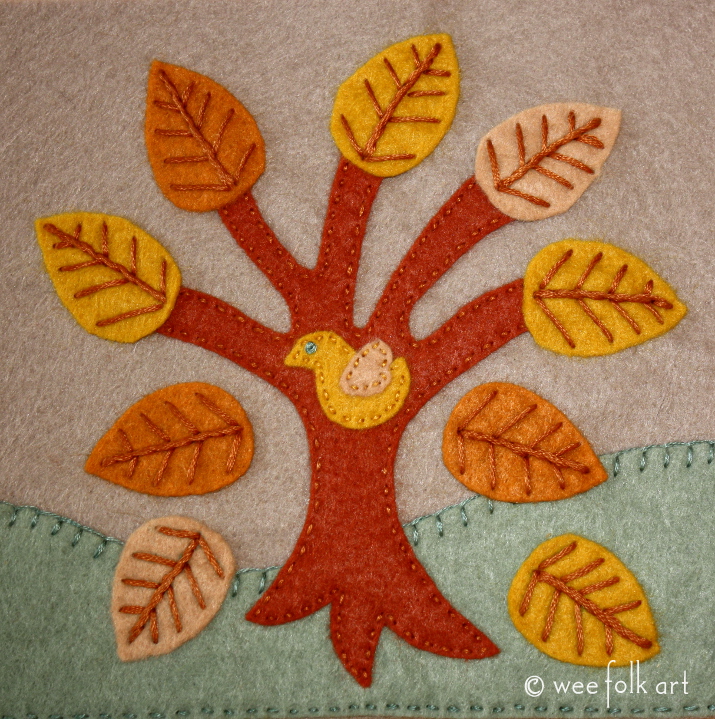 Pattern for Autumn Tree Coloring Page can be found HERE.
The Autumn Tree Applique Block can be found HERE.
A VERY basic watercoloring for your Coloring Pages tutorial can be found HERE.
After you are done coloring or painting your Coloring Page, you can always add detail using a thin, permanent marker. Both ways look good. Just depends on your mood!
To see our growing collection of Coloring Pages, visit our Coloring Pages Gallery which can be found HERE. Have a wonderful weekend!
FYI… I had originally made this applique block for a different project I was working on. Michelle liked it, enlarged it, and turned it into an acrylic painting which she hung in her foyer. After a time, colors changed in Michelle's house, and she wanted the painting to be a little brighter. So, she simply took more paint and "brightened up" the painting! The colors work much better in her house now 🙂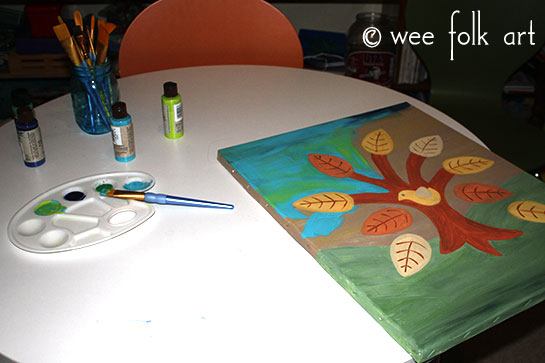 Here is here finished painting. Actually, the colors are much lighter and brighter than the painting would indicate. Just recently, I got an awesome new camera that I have to grow into, but Michelle is still stuck with our old cameras. It truly makes getting the colors just right! Hopefully, we'll be able to budget to get her a new camera sometime in the not too distant future!!! But, the point here is… there are lots of things you can do with the applique blocks. Just think outside the block 🙂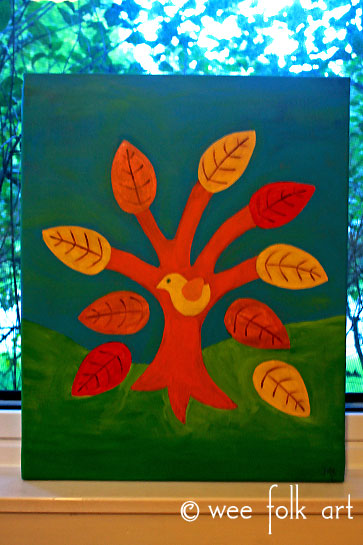 ​