Fall is just starting to creep in around here. In the past week we've noticed a few trees in our yard that have leaves that are tipped with gold. Chilly mornings have led to the kids digging deeper into their drawers pulling out long sleeved shirts (although by mid-afternoon these are really too warm to wear) and maybe most noticeably the food requests have started changing. Chili with cornbread and Vegetable Beef Soup with dumplings have made it to the table in the last week. Today after school we plan to switch out our seasonal decor and prepare our nature table for the fall. We will also dress the mantle with our Felt Leaves Fall Garland.
Last fall the kids and I made this Felt Leaves Fall Garland together. This was originally posted on Wee Folk Activities in September 2009.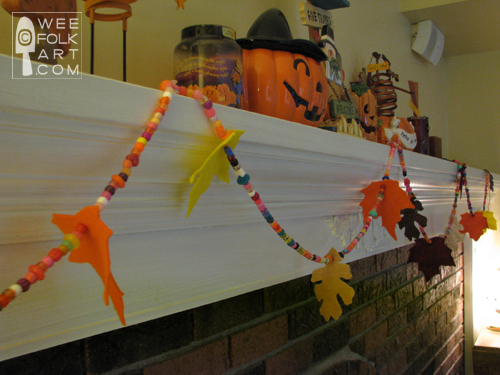 It has been cold and rainy all day. So after we finished up our school activities we raided the craft cabinet for a project. This is what we came up with… a Felt Leaves Fall Garland.
Felt Leaves Fall Garland Materials
Various pieces of fall colored felt (craft felt is perfectly fine here – no need for wool)
Yarn
Yarn needle
Lots of beads with large holes
Leaf Pattern (get one from Wee Folk Art or collect leaves from your yard and trace)
Optional: Embroidery floss or fabric paint if you would like to add the leaf vein details – after trying one, we decided to leave ours plain.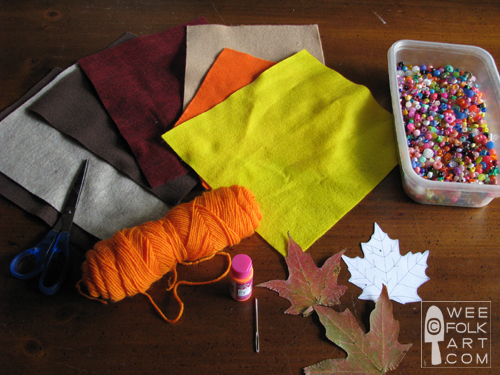 Cut out a bunch of felt leaves in autumn colors (we used 13).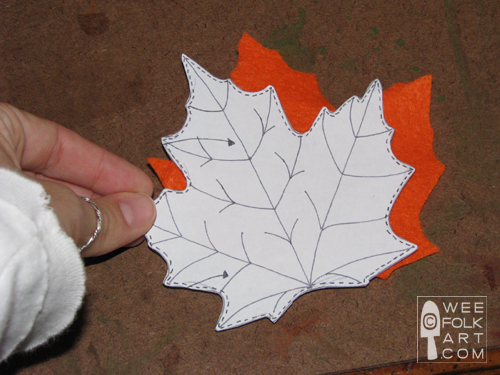 Cut a long piece of yarn (3 to 4 yards) or for multiple family members cut out a yard of yarn each.
Poke the yarn needle through the top of a leaf about 1/2″ from the edge and tie a large knot on one end.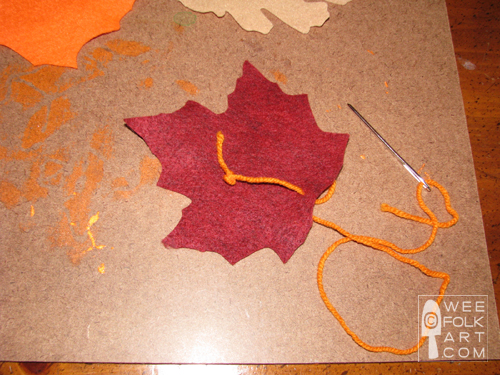 String about 12″ of beads and then add another felt leaf. Continue until you have strung all of your garland.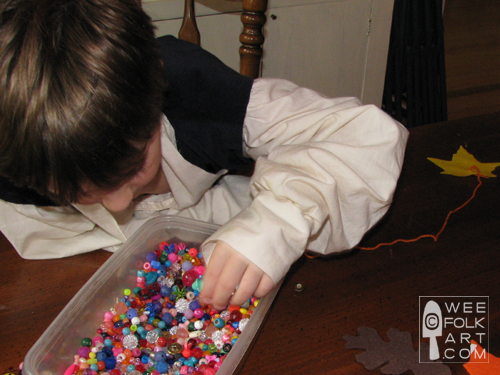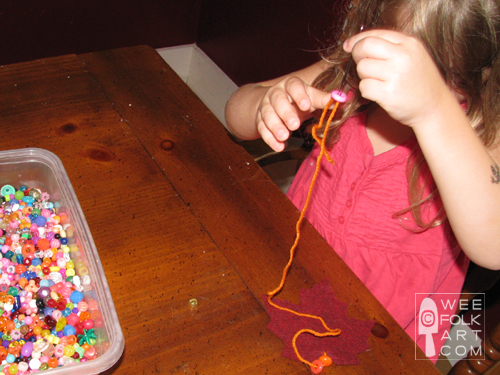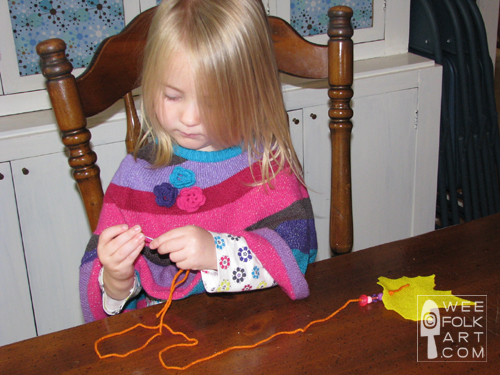 We each beaded a one yard section starting with a leaf and ending with a section of beads.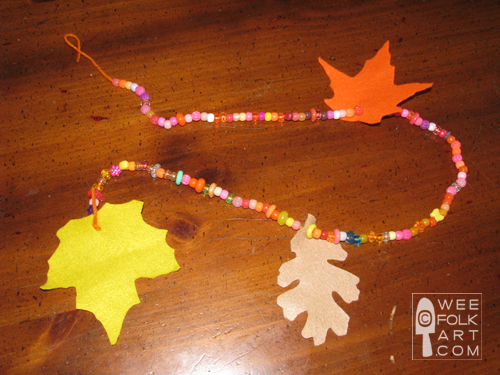 I took all the completed sections, tied them together, added the last leaf so both ends ended with a leaf, then trimmed the yarn to make our one long garland piece.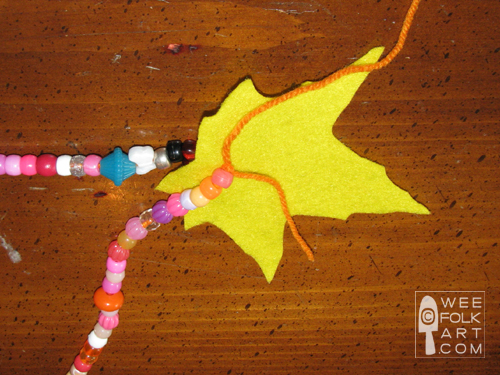 I think it adds a fun festive touch to our mantle.