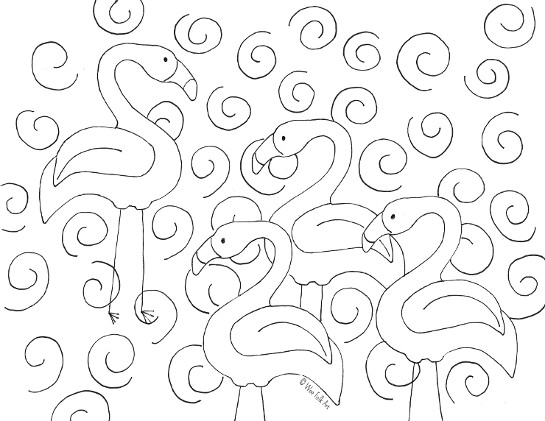 BUT NO FLAMINGOS by Kimara Wise
We have many varieties of birds in our yard,
Woodpeckers and swallows and blue-jays that guard.
We have juncos and grackles and plenty of finch,
And spotting a hawk is really a cinch.
But no flamingos!
We have blue-birds and orioles, and a titmouse is common.
So is the cardinal and nuthatch and robin.
We have red-winged blackbirds that sing so sweet,
And little chickadees that sure love to tweet.
But no flamingos!
Starlings and herons are regular guests,
As are the morning doves, cooing at rest.
Have I mentioned the flicker, looking for bugs?
Or flittering humming birds and the nectar they chug.
But no flamingos!
Oh, how I love our feathery friends,
And the music they make as their voices do blend.
Perhaps I am selfish when I wistfully say,
I'd be so elated if just for a day…
There were flamingos!
---
This coloring page is based on our Flamingo Applique.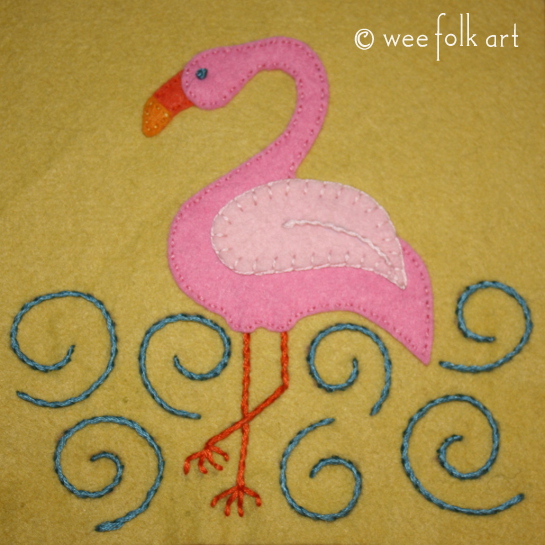 ---
The Flamingo Coloring Page can be found HERE.
The Flamingo Applique Block can be found HERE.
The August Applique Collection can be found HERE.
The Coloring Page Gallery can be found HERE.
---