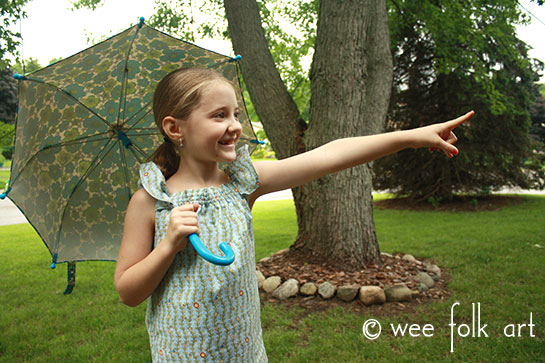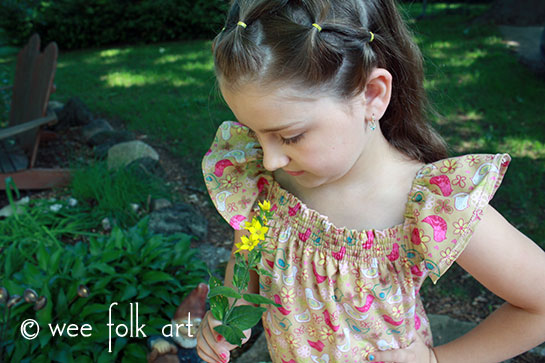 It has been quite awhile since I've done much apparel sewing. When my kids were little they were quite happy in mom made skirts and shorts, but as they have gotten a bit older, they have also gotten a bit pickier. Although my girls both still love a twirly skirt, they now prefer knit bottoms that allow for cartwheels and splits. I've also found that the patterns we love stop around size 6 or 8. So moms who have issues with the tween clothing in stores have little choice in patterns as well. But all of my kiddos have recently picked out fabrics requesting mom made items and I'm happy to do so but I'm not sure what to make. The simple Elastic Gathered Waist Skirt that I used to turn out by the dozen doesn't really work for them any more.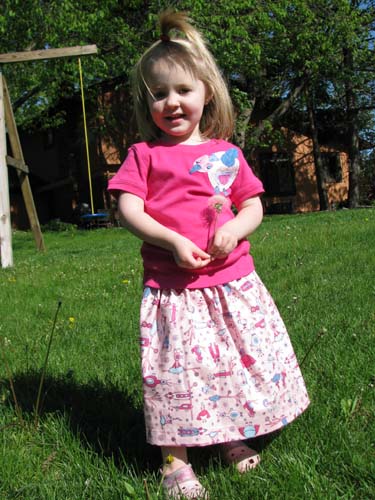 So this post is in part a call out. Please readers share with me your favorite clothing patterns for girls sizes 8-14. Keep in mind twirly girls who want playground modesty and ease of movement. An awesome skirt or dress can always be paired with leggings if need be. Oh, and let's not forget the boy! I also need a new shorts pattern for my son. It must have pockets.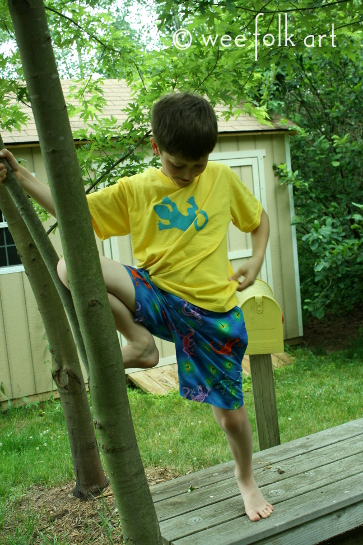 I did pick up a new pattern recently that goes up to size 10. Not quite the range I was hoping for but it will work for this summer. It is called Knotty Knickers by Cosette's Closet which I purchased through Dragonfly Fabrics.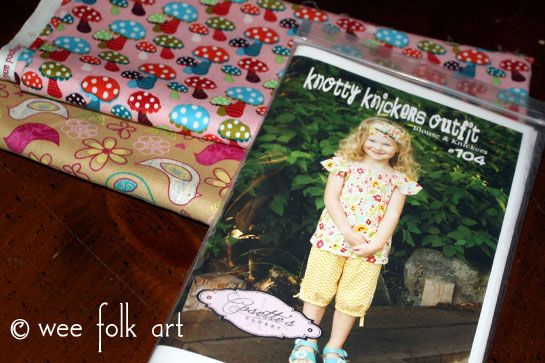 I have only made the flutter top so far… not the knickers. I used cotton prints and made size medium and extra large (with some alterations). The top is really cute but I found the directions a bit confusing and the sizing way off if you go by your child's chest measurements.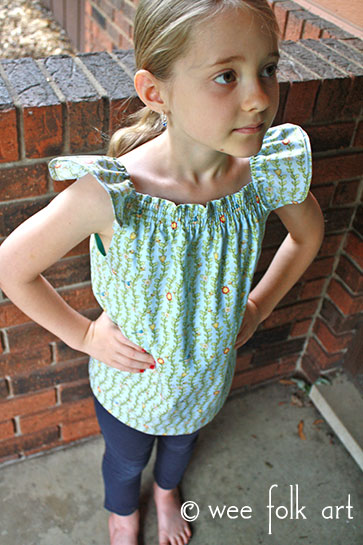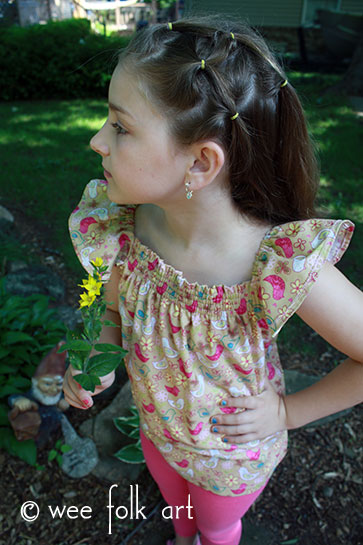 As for the part that confused me, I did contact the designer and received a response fairly quickly. I'm still not sure I would do it the way it was explained but that just may be me though (I don't claim to be an amazing seamstress) and I greatly appreciated the reply. I will say my winging it a bit turned out fine and dandy.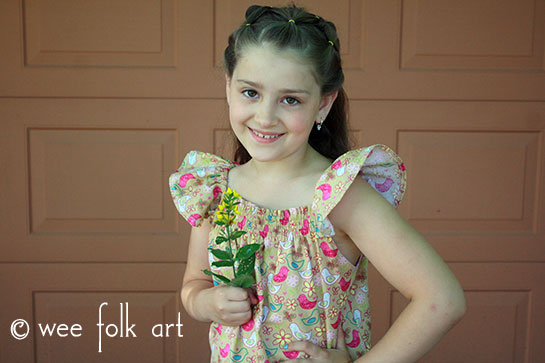 As for the sizing, the top is straight cut and the sizing is based on waist measurements. I highly recommend using your child's hip measurements for cutting the width of your fabric instead of going off your child's chest measurements, otherwise it will fit at the top around the arms but then be too tight at the hips. The first top I made, originally intended for Fairy based on the size chart, instead worked well for Pixie with a little bit of shortening. You can use the elastic measurements and length though, based off your child's chest measurements.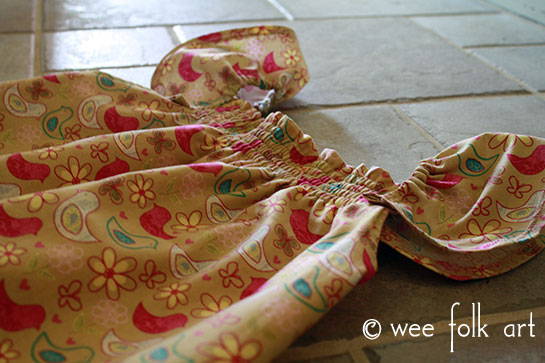 In the end the tops turned out adorable and I can see making a few more. The top features a gathered smocking-like bodice with flutter sleeves that are attached over the bodice. After the first time through I found it to be an easy pattern to repeat. I will have to give the knickers a try now.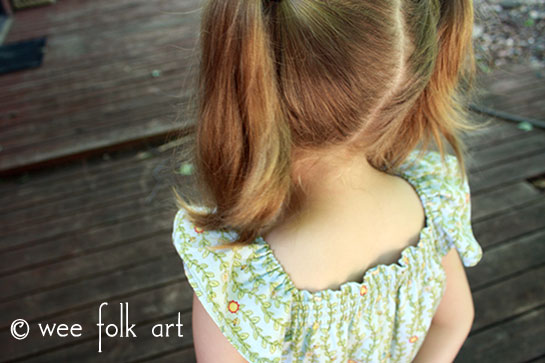 Please don't forget to share your favorite big kid patterns in the comments.