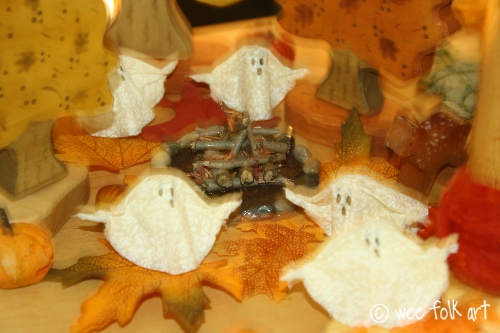 The gnome's lives are rich with stories and folklore, and there has never been a story teller in The Thicket that could weave a tale as well as Axel. As a master storyteller, over the years the job has fallen on him to share the history of The Thicket, but it is sometimes hard to tell fact from tall tales, especially at Halloween! Axel loves to tell stories about ghosties seen in the Enchanted Woodland. The adults smile at the stories as they drink mug after mug of spiced cider, and although the wee ones huddle together, they delight in the stories of the friendly ghosties that romp in the very woods that they love to explore.
Materials:
Small wooden people pegs – We buy our wood turnings from Casey' Wood
white felt
white calico fabric
white craft glue or Mod Podge
permanent black marker
pattern
Make a copy of the pattern and cut 1 felt collar and 1 calico sheet.
Place the collar around the peg, overlapping the edges. Glue the edges together. (The collar is used to help the sheet flow away from the body.)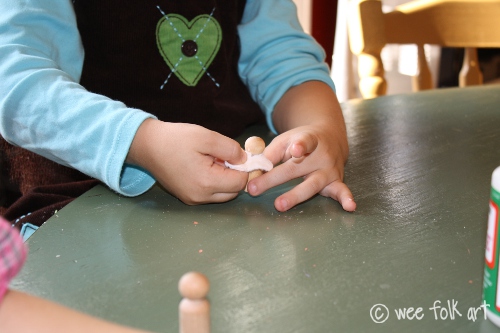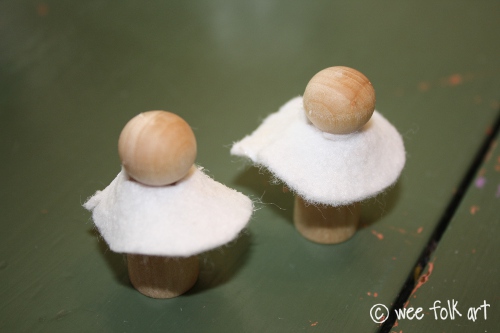 Mix glue or Mod Podge with water in equal amounts in a flat bottom bowl. Dip the sheet into the bowl so it is soaked through. Remove access glue with fingers.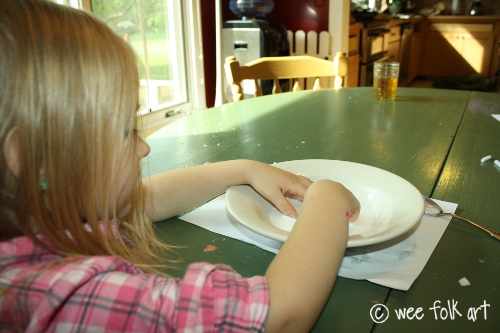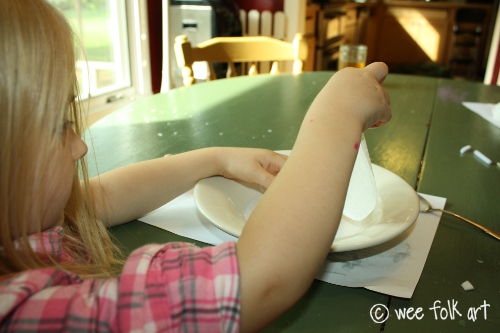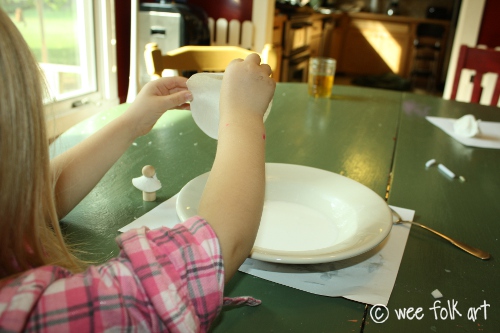 Lay the glue soaked sheet over the wooden peg so the center of the circle is on top of the head.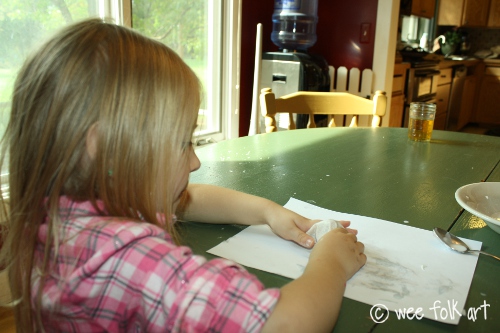 Shape as desired. To for arms, pinch and twist the fabric, bending into the pose you like. (Young crafters may need help with this part.)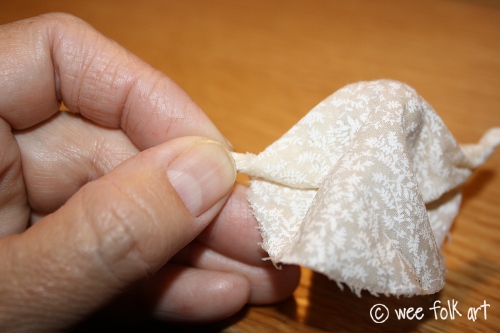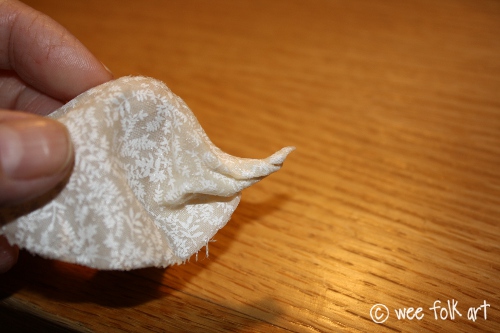 Allow to dry completely. When dried, use a permanent marker to draw on face.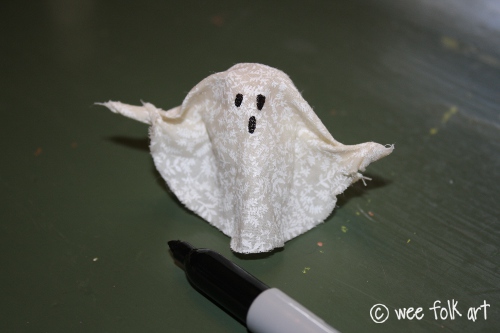 Then, allow the Ghosties to frolic and play in your Enchanted Woodland!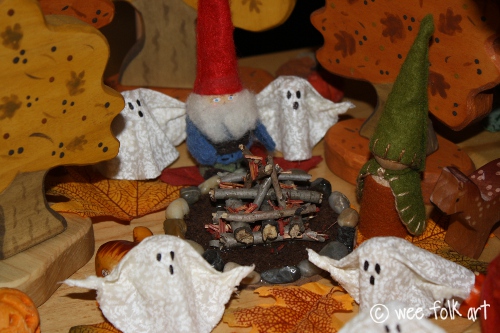 https://www.weefolkart.com
Copyright © Wee Folk Art 2008 – 2010. All rights reserved.
All photos, text and patterns are copyright protected. You may not copy, reproduce or redistribute any material found on WeeFolkArt.com without written permission. Wee Folk Art retains all rights.