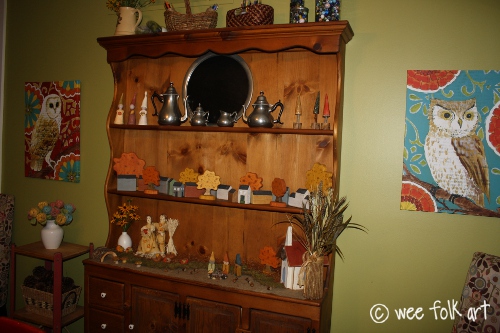 The other day I mentioned I was going to put my new Knowmes on my autumn nature table. I had several people say they would love to see it. Actually, here's the deal. My NATURE table is outside. We have a table outside where the children can put their findings, along with various containers for collecting, sorting, short term storage and weather proof magnifying glasses. There are also a couple of bug boxes. But generally speaking, nature stays outside. Of course, we bring in pinecones and acorns, colorful fall leaves, the sparkling rock and the gnarly twig that becomes a magic wand, but for the most part, if we found it outside, it stays outside.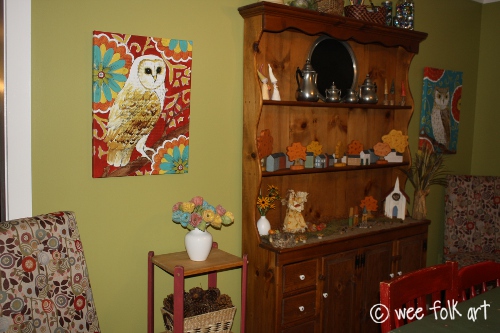 So, for clarification, I occasionally erroneously refer to my hutch, dry sink or even our gnome house, as nature tables, because they reflect the seasons. They are, in fact, our SEASONAL tables, and we change out the decorations to mirror the seasons. Phew, I feel much better now having explained THAT 😉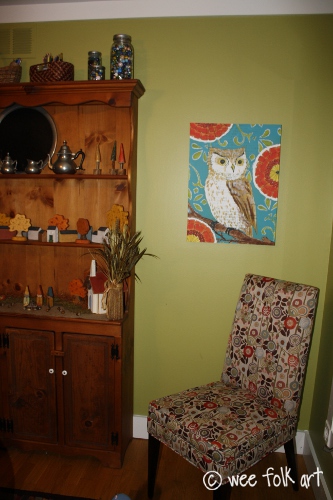 Anyway… I started changing my hutch over to reflect the much anticipated autumn. I still have a few projects in the works to add, but this will give you a "feel" for our Harvest Hutch. Now, pop quiz time. There are 8 Wee Folk Art projects in these photos. How many can you find? And, BTW… I will be sharing a tutorial for making your own raffia dolls next week! So, I suppose, there are really 9 WFA projects here 🙂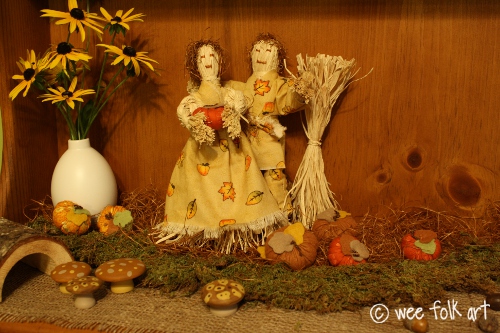 Finally, my son Adam, and his lovely fiancee, Raewyn, will be visiting this weekend. We are all very excited and hoping our weather turns "fall like" for our cider mill outing. It is suppose to drop to the high 60s, low 70s, so it should be beautiful! For all our US friends, have a lovely and safe Labor Day Weekend, and we will see everyone back here on Tuesday.