Learn how to make your own rolled beeswax candles by following our Beeswax Candle Directions. Beeswax sheets or
beeswax candle making kits
can be purchased at many natural crafting shops or online.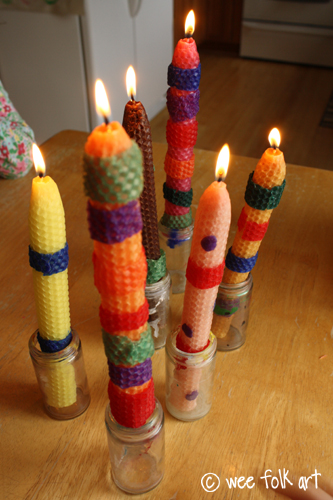 Our Harvest Time Week 10 activity to go along with The Ox Cart Man was making Rolled Beeswax Candles. The last time we completed this project we used the natural colored beeswax but this time we spiced things up a bit with the multi-colored package of beeswax from A Toy Garden.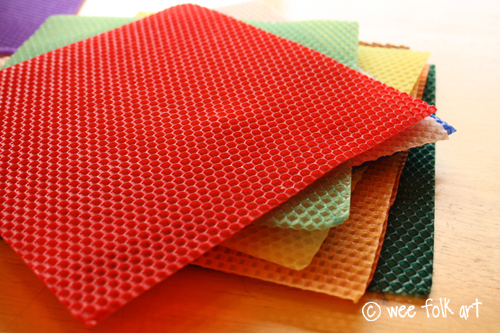 Beeswax Candle Directions
To start with I set the stack of beeswax sheets near the stove while I made lunch to warm it up a bit. You want the wax to be warm enough to bend freely, but not melt. If the wax is too cold it will crack while you are working with it.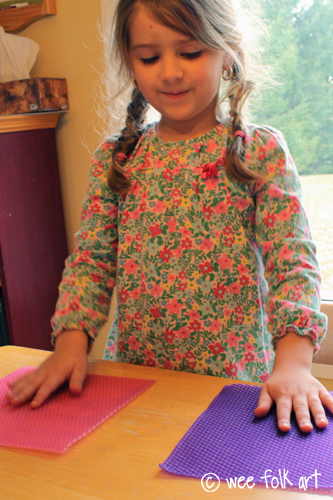 Each of us chose one colorful full sheet to use as our candle base.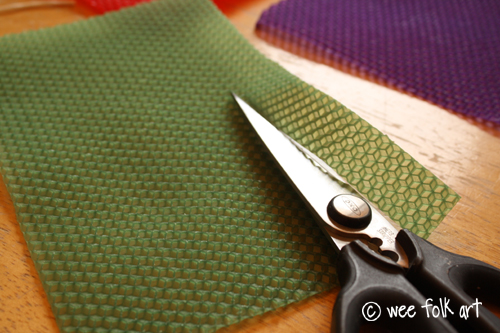 I then used kitchen shears to cut some strips out of the other colors.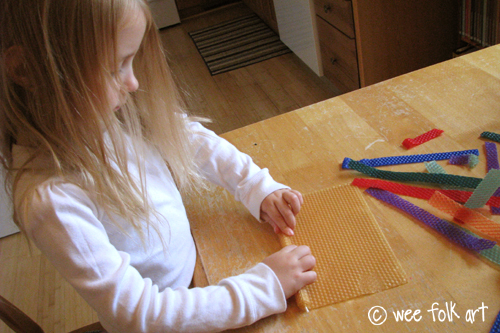 We tightly rolled the base sheet of beeswax around a wick. I did help each of the kid get their candle started rolling around the wick but even Pixie was able to take it from there.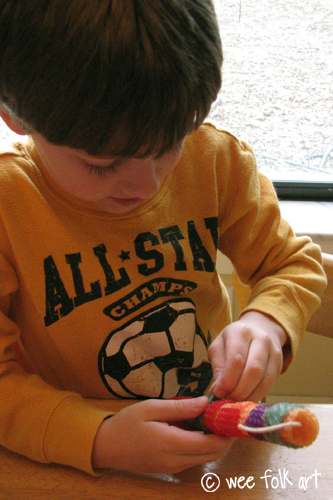 We then added some of the colorful strip to decorate our candles. You could even make more elaborate shapes if you would like.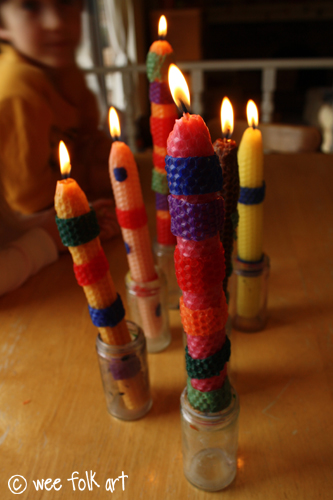 I trimmed the wicks and put our candles into our paint jars (I need to get/make candle sticks with wider bases). We now have some very festive candles to use this holiday season!
Click here to learn more about the Harvest Time preschool/kindergarten unit.