Gnomes are known for their hospitality. You can help your gnomes stock their larders with these wooden miniature accessories!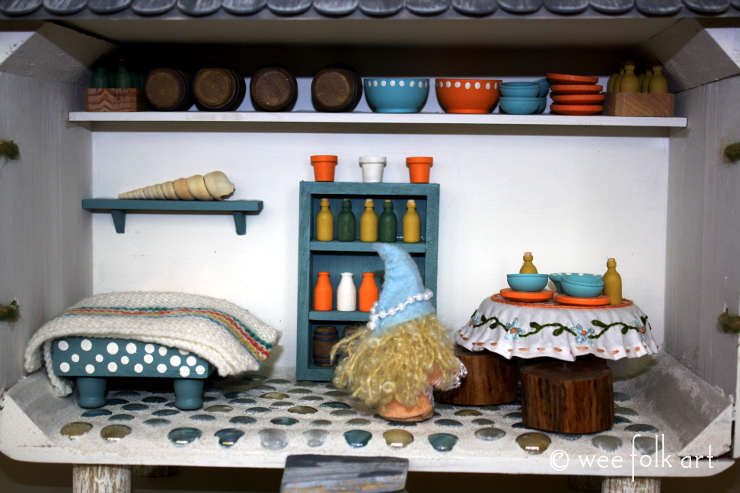 There were many things that were different about Caleen's new life, but some things would never change. Making her new house beautiful and keeping her larder well stocked were things Caleen learned as a young maiden, and she took her job seriously. If anyone stopped by unannounced there was always plenty to share. Caleen often stood back and admired her well stocked shelves. Not only was their plenty of food, it all looked for beautiful!  Life was indeed good.
To help stock Caleen and Kristoff's Seaside Home, I bought many adorable miniature accessories from Casey's Wood Products.  Below is a list plus direct links to the items at Casey's.
Miniature Accessories from Casey's
To view these items at Casey's simply click on the item
---
Painting the Miniature Accessories
To begin with, I "stocked" the shelves with the unfinished wood pieces so I knew what I want to use.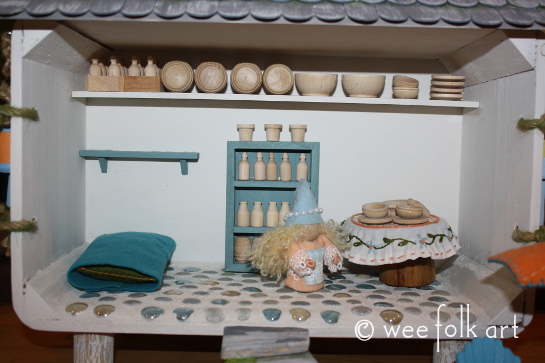 Before painting the bottles I sanded the bottom of the bottles to make sure they were stable.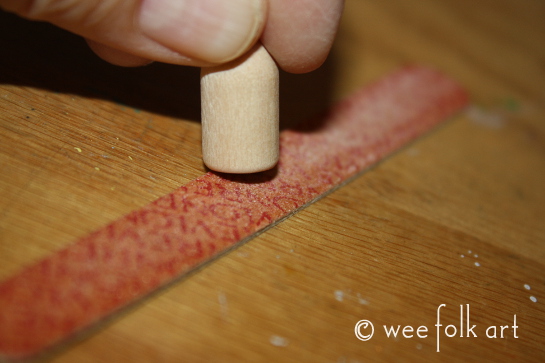 When painting the bottles, I left the corks unpainted.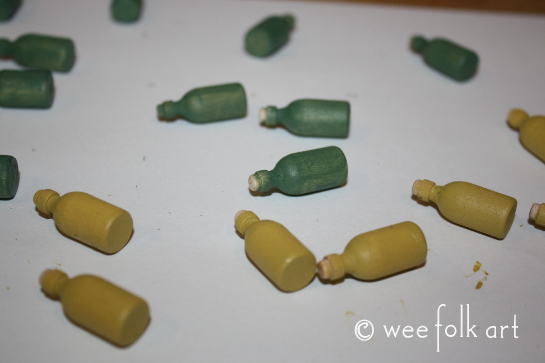 To paint the barrels I began by firsts painting them gold. I then dry brushed on brown, making sure to let the gold paint show through. Finally, I painted the bands a dark gray so they looked like metal.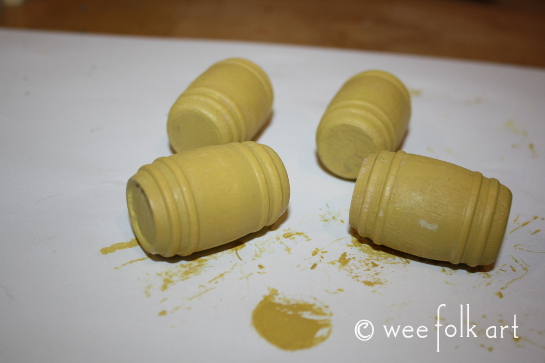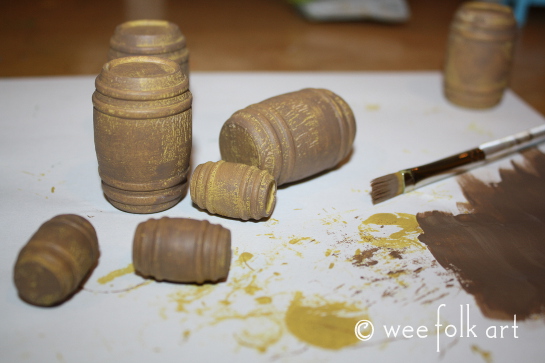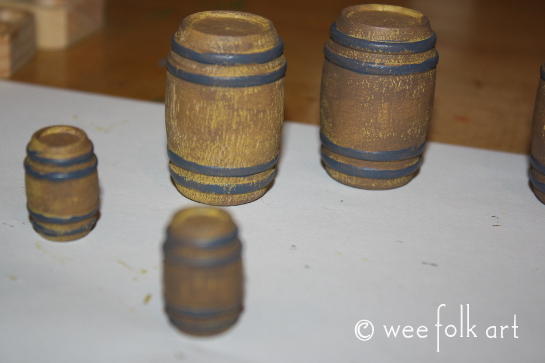 I added a bit of whimsy to the bowls and dishes by adding dots of paint to match the bed. To do this I dipped the wooden end of a paint brush in paint and touched it to the bowls.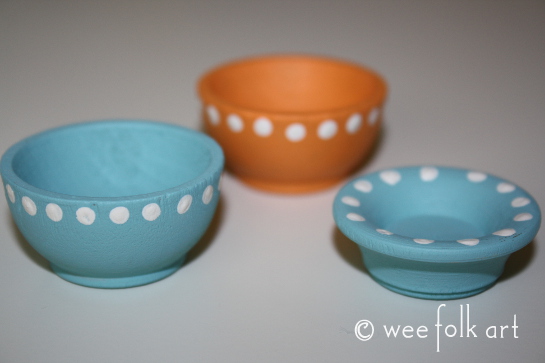 Kristoff and Caleen's home is now complete!