You can join 100% Wool Yarn for you knitting and weaving projects without having to weave in ends. The following excerpt was taken from our Knitting Tower post… but it is a useful trick that we wanted to be able to reference on its own.
In case you are wondering how I join my yarn together so you can't see the knots… it is "magic"! That is, if you are using 100% wool yarn that has not been treated not to felt. To join two threads, begin by separating about 2″ of the end of the old yarn and the new yarn.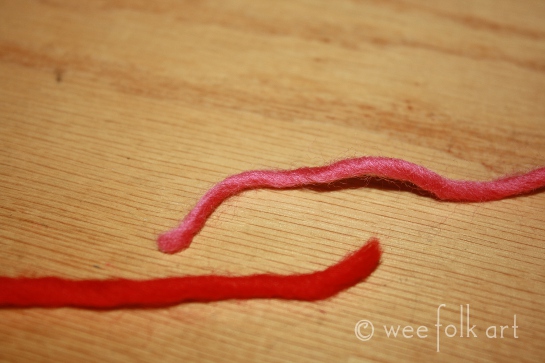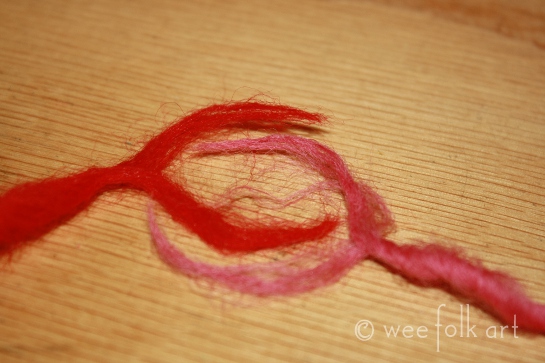 Intertwine the four tails.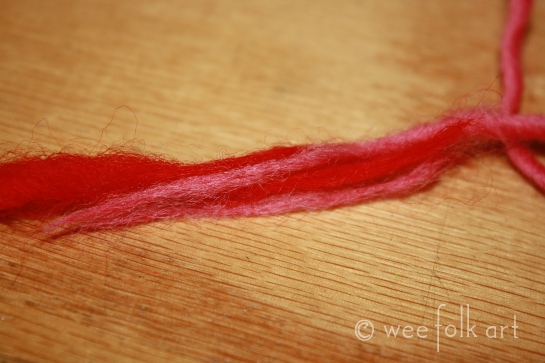 Next, get this section damp. You can get water from the sink, I usually pop it in my mouth. Ewwww… right? Anyway, when it is damp, simply roll the section back and forth in the palm of your hand until the fibers felt together. It only takes about 15 seconds. You don't want to over felt the yarns or they will become too thin. Rather, just do it long enough so they adhere together. They should stay together if you very gently tug on them.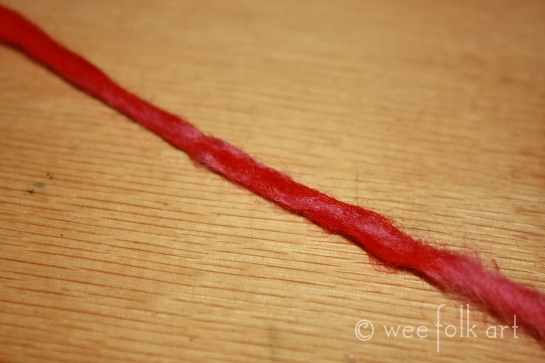 Now, continue knitting with the yarn and you are knot free. Pretty nifty, right?