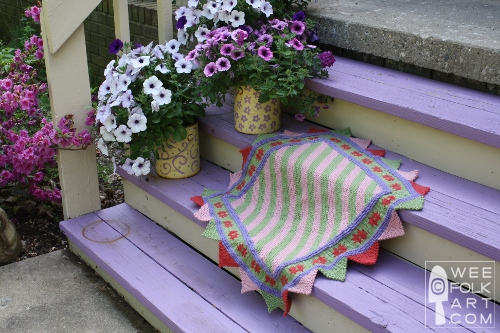 We just found out last week that my son Drew, and his wife Meghan, are having a baby girl! We are all very excited… well ALMOST everyone is excited. Poor Bug is surrounded by girls and was hoping that his new cousin would be a boy. Pixie and Fairy couldn't be more excited and are already making plans.
So, now that we know that the baby is a girl… (no names decided on yet, so Drew started referring to her as the Little Lady) I am now ready to start crafting for her.
The other day Michelle and I were at the bookstore. We had a mound of books stacked on a table, and armed only with a cup of coffee, set out to be inspired. Michelle discovered this book… Fairy Tale Knits. It is gorgeous!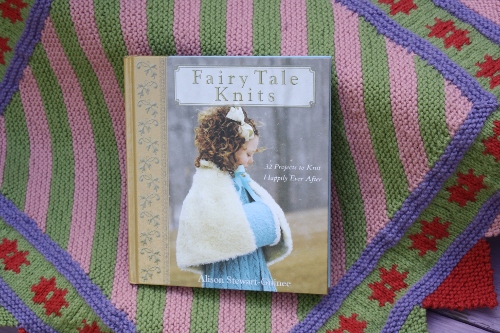 Often, when I look at crafting books, I see 1 or 2 projects I'd like to make. This book was jam packed with adorable knit projects that I know the grandbabies would love. I especially loved that fact that there were awesome projects for boys. There is a Robin Hood sweater that I plan to make for Bug.
But, right now, I need to make a few things for the Little Lady 🙂 I saw this adorable afghan… actually, they refer to it as a Magic Carpet… you can see that, right? What fun! Okay, it is not that practical. The finished size is only 36″ square BUT it is such a sweet blanket for a baby to lay on. Then it will make a wonderful afghan to be shared with dollies when Little Lady is older. So, I personalized the colors and decided not to put the pom-poms on the ends. (I didn't think the afghan needed them, and I didn't want a potential choke hazard.) This afghan went so fast, and I managed to get it done in a week.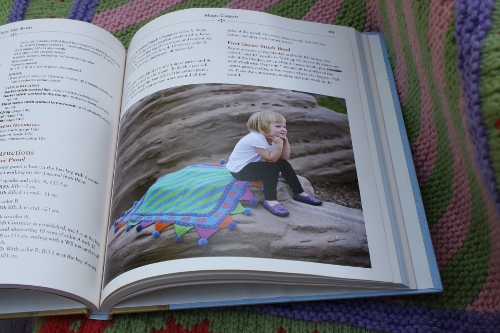 One project done, many more to go. I'll keep you posted.