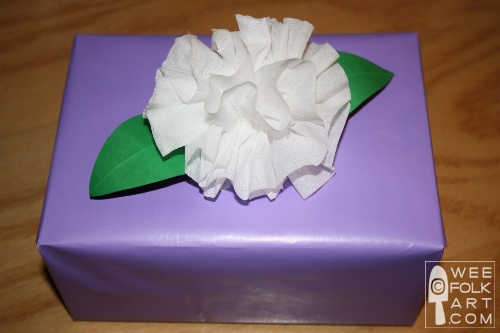 I don't know exactly what made me think about this the other day, but when Tim and I were talking and it occurred to me that I couldn't remember the last time I'd seen a "Just Married" sign on the back of a car or the ubiquitous Kleenex Carnations from our youth plastered all over it. Oh, I'm sure there are still people that do this, I just haven't seen it. When two of our children got married, no one got together to decorate their car. Sure, today many people rent Limos or Hummers, but it was our "Get Away" car that was decorated and otherwise goodnaturedly vandalized by your attendants. I remember having flower making parties and filling garbage bags full of Kleenex Carnations. Assuming making a Kleenex Carnation was like riding a bike, even though I hadn't made one in a long time, I was relatively certain I'd be able to. And, of course, it came right back to me. They're so easy to make, what's their to forget? But then I had these Kleenex Carnations, with no big plans for them, and thought, "I need to wrap a Mother's Day gift", so there you have it. And, because my general feeling is… "If it's worth doing, it's worth blogging about" I threw together a tutorial on making Kleenex Carnations.
This was one of the first crafts I every learned to do, probably around 6 years old, I thought it was magical how you could take a flat piece of unassuming Kleenex, and turn it into a beautiful flower. If you would like, just substitute 3 or 4 pieces of tissue paper, white or colored, and cut into 8″ squares, pile them together and treat them like a Kleenex. Great craft to do with children.
Materials for the Carnations:
3 or 4 ply Kleenex
thread
Materials for wrapping the gift:
green card stock or construction paper
craft glue
Directions for the Carnation:
Open a Kleenex.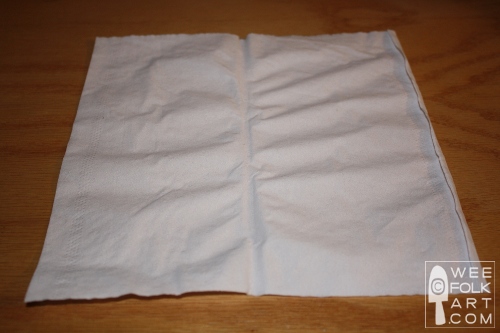 Beginning at one side, fold the Kleenex back and forth, accordion style. Each fold should be about 1″.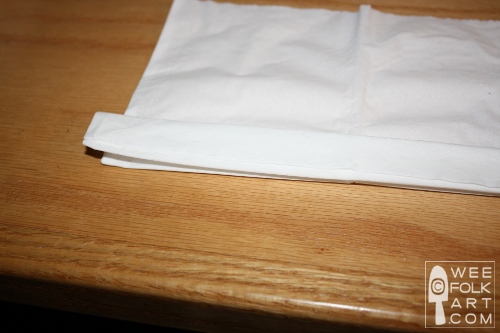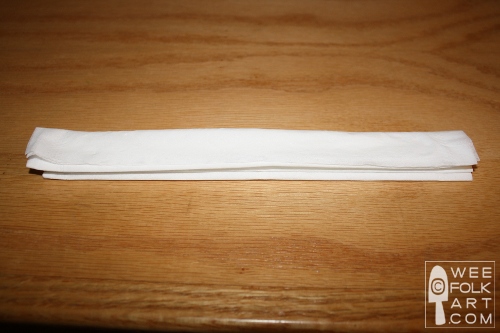 Fold in half.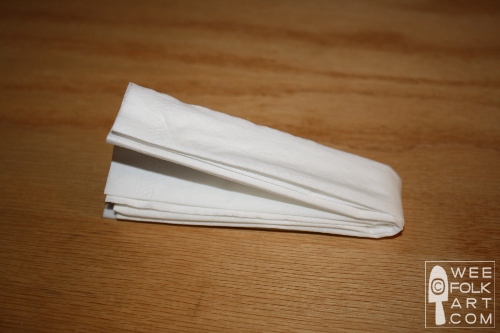 Clip a notch on either side of the center.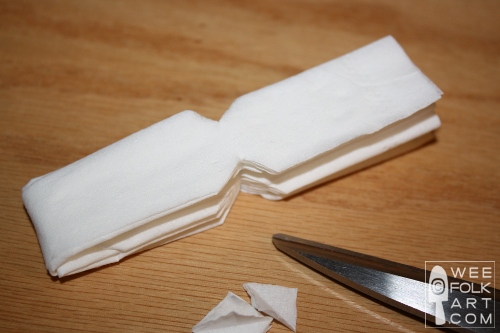 Tie with string.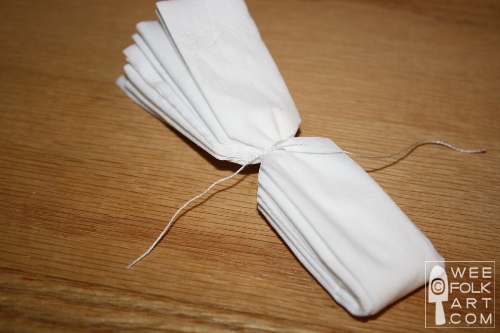 Cut the fold.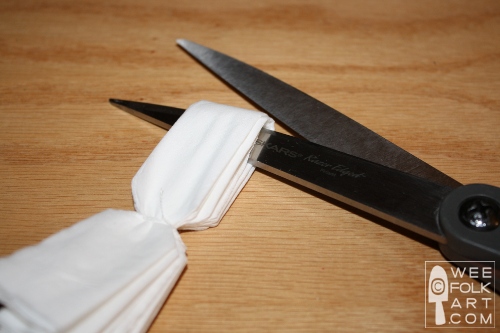 CAREFULLY separate the layers of tissue. The tissue paper is very thing. Gently pull apart the 3 or 4 layers. Make sure you separate all pieces of Kleenex.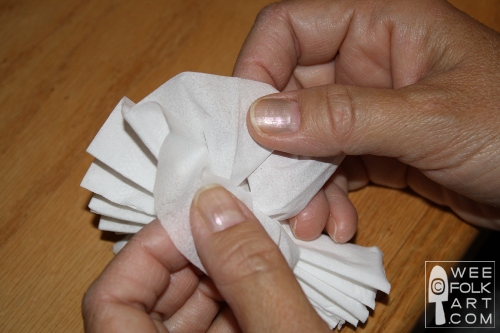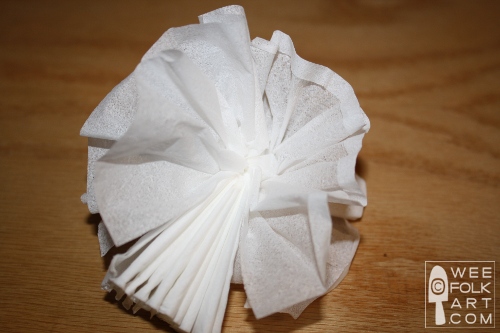 Tah Dah… A Kleenex Carnation!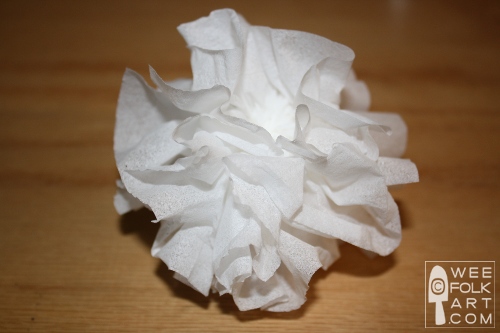 If you would like to make colorful flowers, try using 3 – 4 sheets of tissue paper cut into 8″ squares. Make as described above.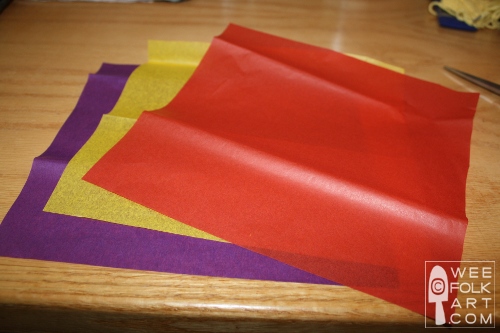 Directions for Leaves:
Draw a simple symmetrical leaf shape and cut out two.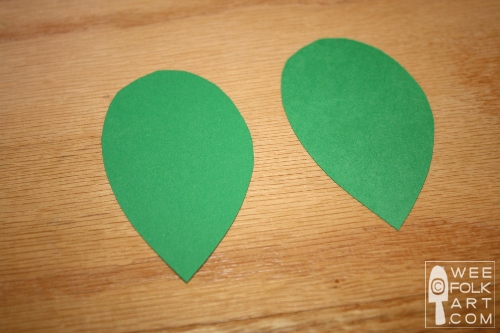 Fold in half lengthwise.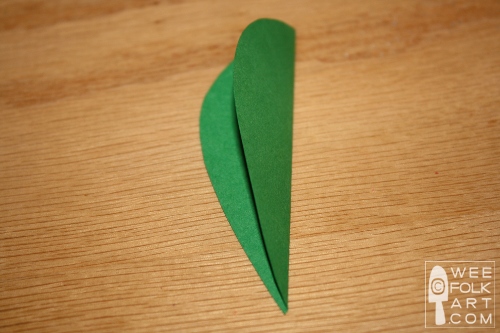 At the bottom of the leaf, fold in about 1/4″. This is the part of the leaf that will be taped to the package.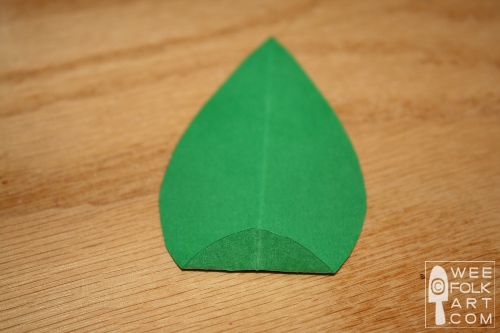 Using a pencil, wrap the leaf around the pencil, starting at the tip, and roll to the fold mark.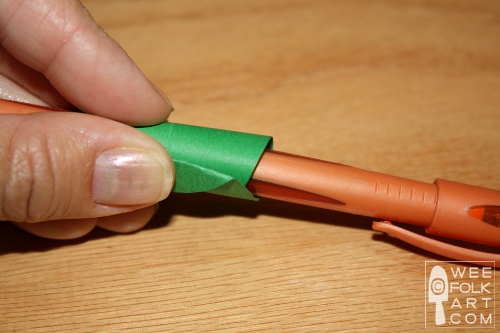 Unroll the leaf, allow it to curl under slightly.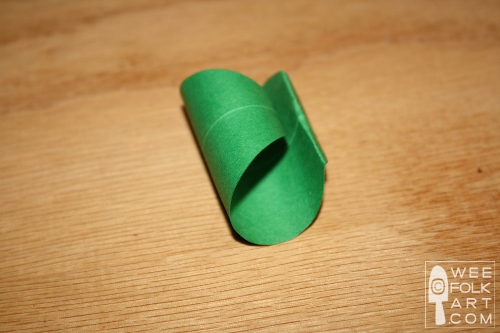 Position the leaves on your package so the carnation will cover the folded edge of the leaf. Tape folded edge to package. Place a little craft glue between the two leaves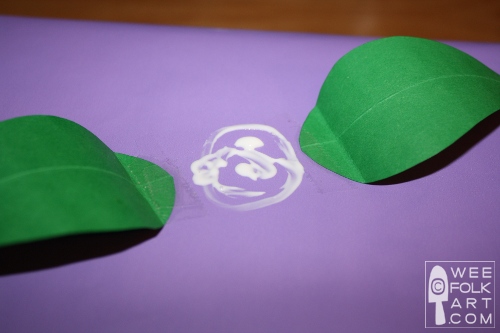 Gently press the carnation in place.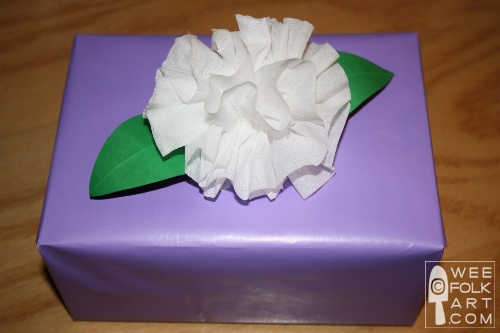 OUR "DISCLAIMER"! We are sharing patterns we have designed and made for our own children, families and friends. Every effort is made to share information in a clear and accurate manner. But we are only human, although I often long for superhuman powers, and as humans, mistakes will be made. We offer preemptive apologies for any aforementioned mistakes. Please let us know via comments or emails if you stumble upon a mistake or if you encounter directions that leave you scratching your head! We will rectify the situation as soon as humanly possible! Before beginning any of our patterns, think of yourself as a Beta Tester. We do not have a staff, editors or even volunteers that are crafting our projects before we share them. YOU are the first to have a go at them. As such, other than a heartfelt apology, we accept no responsibility for mistakes made, or in an extreme circumstance, for time or supplies wasted. Please tackle our projects in the same manner that we are sharing them, with a spirit of goodwill and global friendship!
https://www.weefolkart.com
Copyright © Wee Folk Art 2008 – 2010. All rights reserved.

All photos, text and patterns are copyright protected. You may not copy, reproduce or redistribute any material found on WeeFolkArt.com without written permission. Wee Folk Art retains all rights.