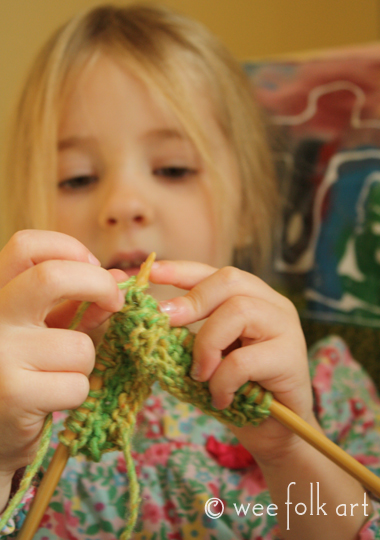 After bath time last night, my barely five year old Pixie brought me a skein of yarn and asked if I could teach her to knit. I think the kids know that the best way to delay bed time around here is with impromptu crafting. I also believe it was encouraged by our history reading yesterday in which our book on colonial life said that children as young as four where taught to knit. Either way, how could I turn down such a sweet request.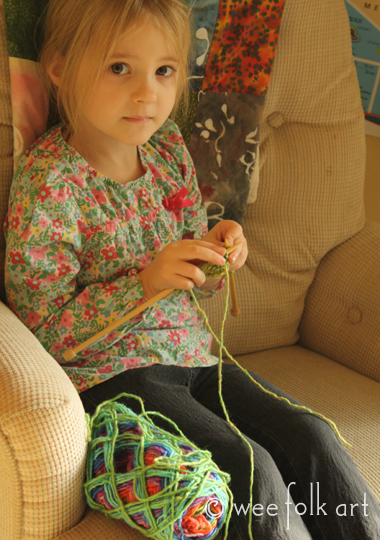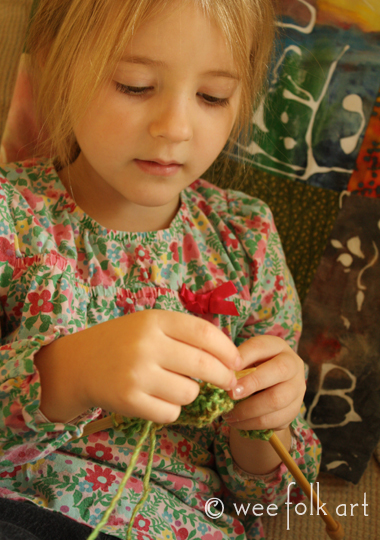 Pixie took to it immediately and was probably my fastest student yet. I cast on and demonstrated the first row. After that, in true Pixie fashion of "I can do it" she took the needles from me and was off and knitting all by herself.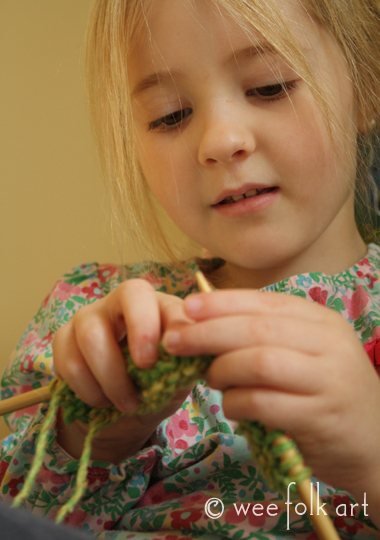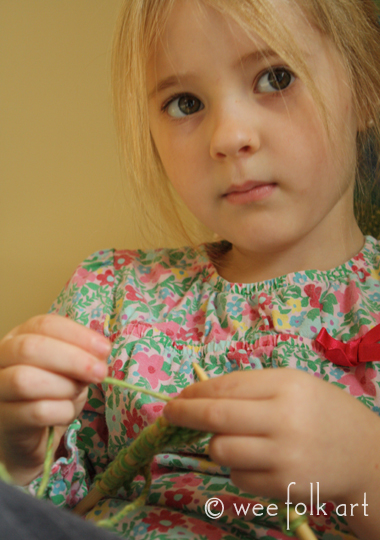 It just makes me smile to see the littlest fingers performing beautiful, useful work. If you haven't picked up the needles yet… take some time to explore our Newbie Knitting Series.