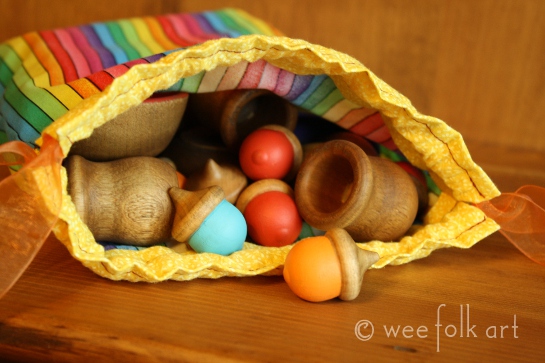 Pixie is a sorter. Actually, she was born a sorter. Seems like from the minute she could collect a stash of toys around herself, she was dividing things into piles. Sometimes the categorizations were self evident, other times, we just had to assume their was method to her madness 🙂 To this day, given a chance, she sorts. Just ask Bug. He can leave his Legos for just a bit, and when he returns, Pixie will have sorted the pieces by color! (Not always a welcomed turn of events, I might add!)
So, I have no doubt that Pixie will love her new toys. Like Little Lady, I made Pixie a rainbow drawstring bag. Inside the bag she will find:
Acorns a plenty, to be sorted, used in the kitchen, and I'm sure in various ways with her wee folks. (There are 18… 3 of each color.)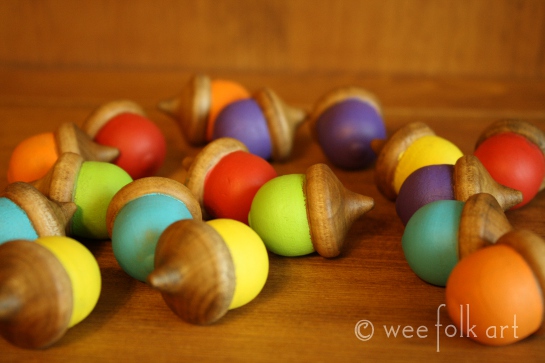 And when she is in the mood to sort her acorns, she'll have matching bowls to hold them. Although I know they will also be used to hold her doll's soup and her bear's porridge.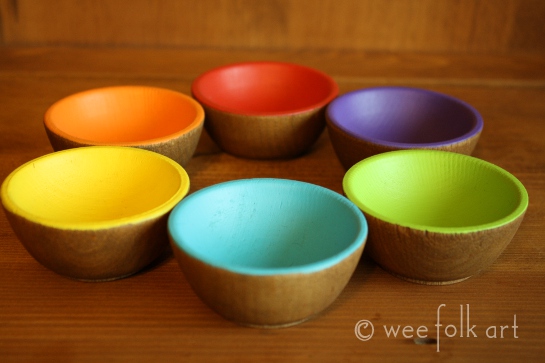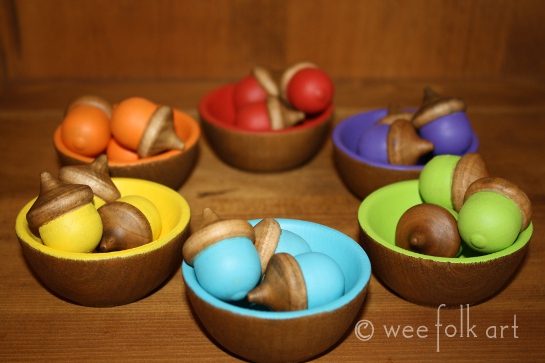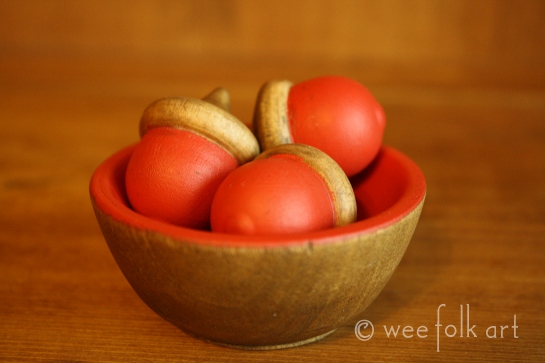 Then, there are 12 pots, which hold the acorns quite nicely, concealing their color. By placing 6 pairs of acorns in the pots, and mixing them up, she can play a wonderful memory matching game, by herself, or with a friend.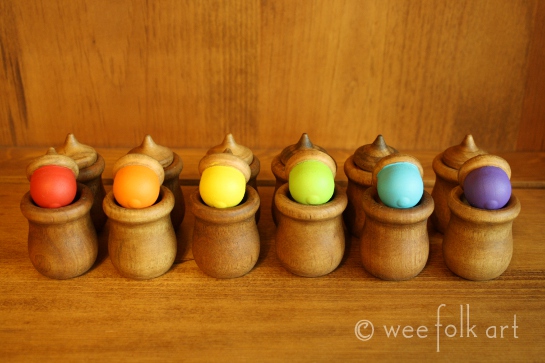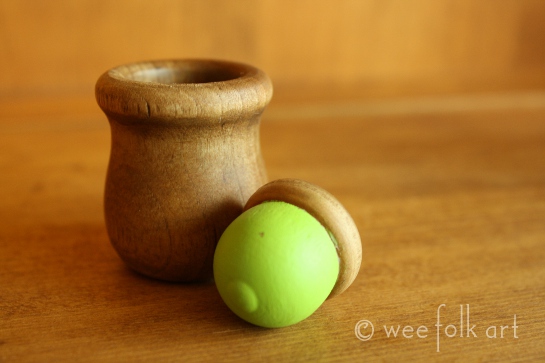 All of the wood was unfinished, and I sanded them, stained the acorn caps, the outside of the bowls and the pots using a non-toxic, soy based stain. I then painted the bowl interiors and the acorns using a non-toxic, soy based paint. Finally, I finished them with a beeswax finish. (BTW… all of these supplies will be available when our shop opens in 2012 🙂
Then, her gift includes this lovely wooden rainbow arch with two teeny tiny gnomes. I purchased these from Armadillo Dreams on Etsy.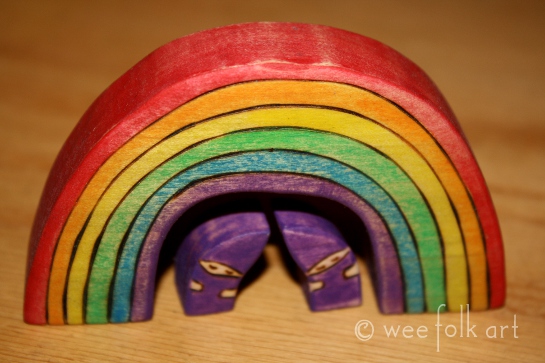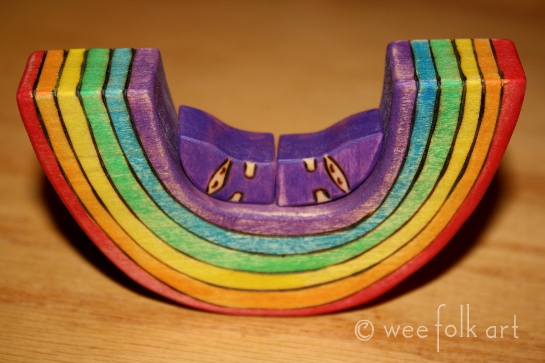 Finally, I bought her the lovely book, Around the Year, by Elsa Beskow. Such a sweet little book, filled with a poem for each month. Her illustrations are gentle and peaceful. A pure delight as are all of Elsa's books.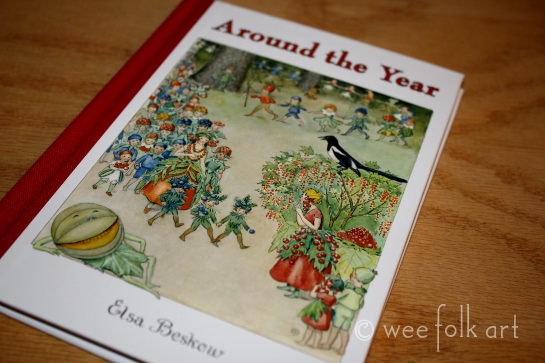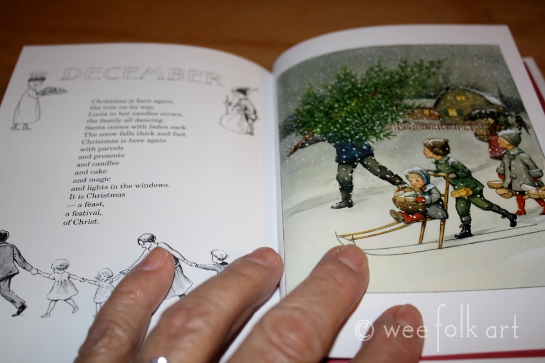 So there you have it. This year's Christmas gifts for our 4 grandbabies. What a joy to prepare gifts for children. Hopefully, these are gifts that will long be cherished 🙂
BTW… I WILL have the tute for the drawstring bag posted soon!