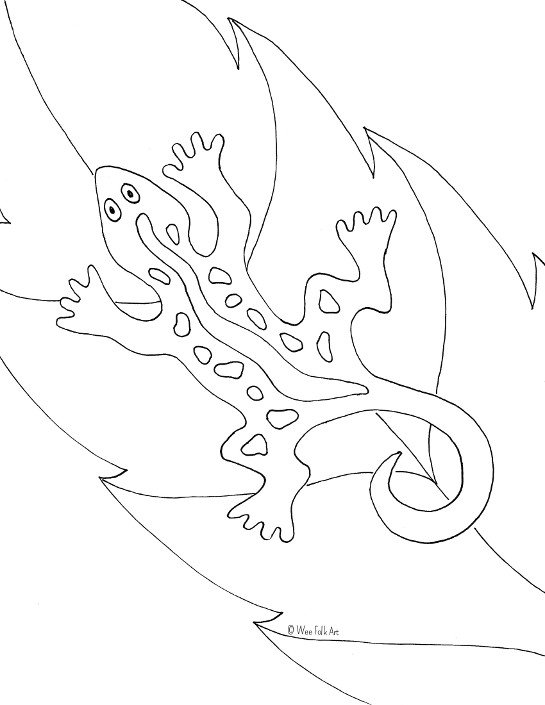 When my children were young, actually before I even had my third, my parents owned a condo in Florida and would spend several months there each winter. It was lovely going down there for a week each winter to soak up the sun and play on the beach. After I put the wee ones down for a nap each afternoon, I'd go sunbath out on the lanai.
It should have been a delight… resting… sunning… reading… HOWEVER crawling up the walls, stretched out on any horizontal surf and jumping from one destination to another were the ever present green anoles. Now, we don't often see lizards in Michigan, actually, I'm not sure we have any. Yes, we do have salamanders, but they are quite shy and hang out in dense woods and soggy places, so I've only seen one or two of them in my life. And, being technical, they aren't actually lizards but rather amphibians… but I digress! Point is, I didn't have what you would call a cordial relationship with these little creatures. Although they were fascinating to watch, I lived in constant fear that one of them, miscalculating a jump, would wind up on my belly! How can you relax knowing that at any minute a lizard might decide your belly or head was a great place to take a little siesta?
Having said all that, I do find them fascinating, and I can't think of warm climates without thinking about lizards. So, included in our August group of appliques, I needed to share a lizard. Hope your family enjoys!
---
The Leaping Lizards Coloring Page is based on our Lizard Applique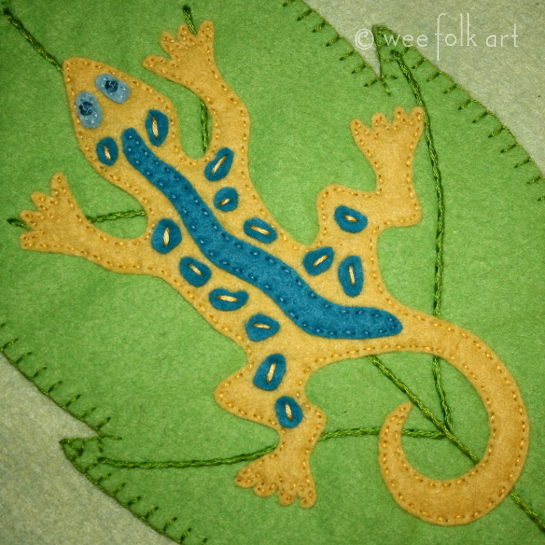 ---
The Leapin' Lizard Coloring Page can be found HERE.
The Lizard Applique Block can be found HERE.
The August Applique Collection can be found HERE.
The Coloring Page Gallery can be found HERE.
---