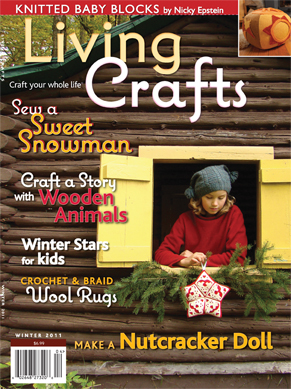 The Give Away is now closed to new entries. The winner will be announced tomorrow, Tuesday, December 21 🙂
For subscription info for Living Crafts click HERE!
Okay… are you ready for the bestest give away ever? Well, the totally awesome folks at Living Crafts Magazine, the lovely editor Pardis Amirshahi in particular, have teamed up with Wee Folk Art for an unbelievable give away for one lucky winner. To quote Pardis:
We are giving away Five Years of Living Crafts magazine. It includes 3 years of back issues, right from the first Premier Issue, all the way to a 2-year subscription that starts with the Winter Issue [with Wee Folk Art's Mitten project in it] and ends with Fall 2012 issue.
Can you believe how generous THAT is? As we mentioned before, we had a project featured based on the book The Mitten in this Winter Issue, and if you haven't gotten the magazine already, here's your chance to get it, plus FIVE YEARS of Living Crafts. Unbelievable, right?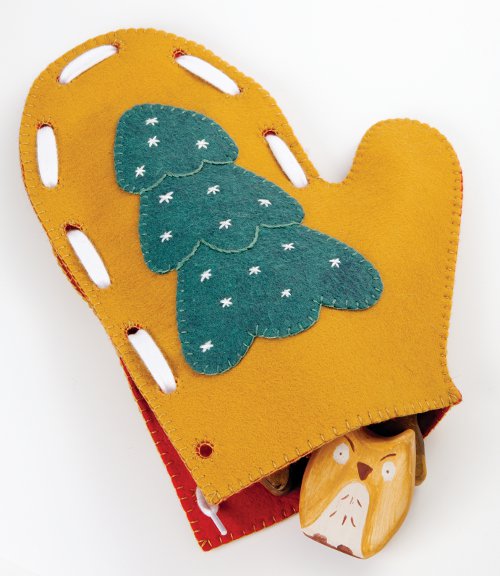 For a chance to win, simply leave a comment here. If you would like a second chance to win, head over to Living Crafts new Blog, and leave a comment thanking Pardis and her crew for this super give away, then head back here and leave a second comment letting us know you visited Living Crafts Blog. While you are there, make sure you poke around. The Living Crafts Blog is full of lots of extras not featured in the magazine, plus enough give aways to make your heart flutter!
And, if that isn't enough, Pardis also offered:
Using the Offer Code of W11WEE your readers can enjoy a FREE Winter 2011 issue, IF they purchase a one-year or two-year subscription. They should just type W11WEE in the Offer Code!
So there you have it. You have two chances to win FIVE… yes, that's right, FIVE years worth of Living Crafts Magazine. And, for all of us that don't win, we can get the Winter 2011 issue FREE, which includes our Mitten project, by purchasing a 1 or 2 year subscription.
The contest begins today, Saturday December 18, and runs through 9:00 pm EST, Monday, December 20. The winner will be selected at random. The winner will be announced on our blog and they will be sent an email. The winner will have 1 week to send us their snail mail address or a new winner will be drawn. As soon as we get the address, we will send it off to Living Crafts Magazine, and they will send the winner the back issues and start their 2 year subscription. Good Luck to one and all… and thanks, Pardis, for a totally awesome give away.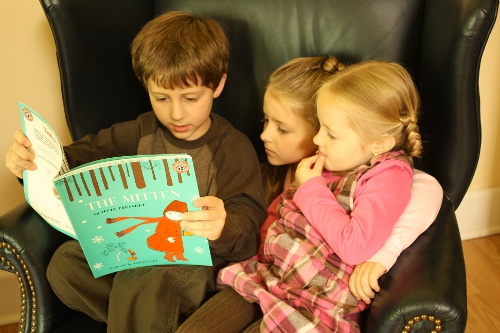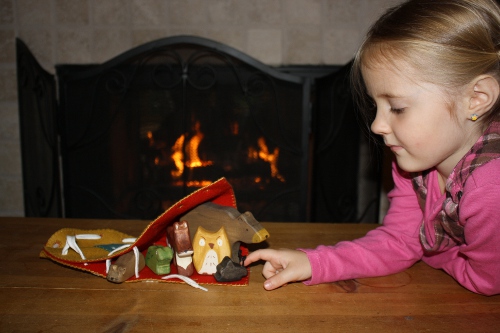 All photos are from Living Crafts Magazine Winter 2011.