For this week's Advent Activities we made this Mock Sopapillas Recipe. Yum!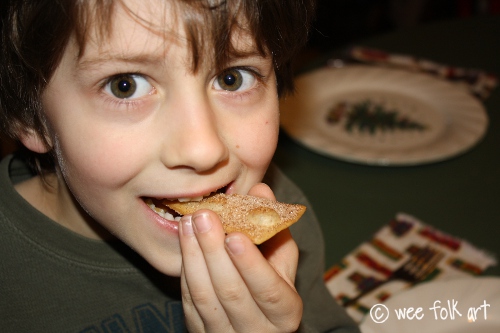 In the book, The Legend of the Poinsettia, by Tomie dePaola…
"At home Lucida helped Mama clean their casita-their little house-and pat out the tortillas for their meals."
We did not make our own tortillas, but we used flour tortillas to make "Mock Sopapillas". Easy and yummy, I can almost guarantee that they will become a favorite. Because of the hot oil, I did the cooking, but the wee ones thoroughly enjoyed sprinkling them with sugar and cinnamon. There was a lot of finger dipping in sugar and cinnamon that didn't stick to the sopapillas 🙂 Did I say yum?
Mock Sopapillas Recipe Ingredients:
flour tortillas
sugar/cinnamon mixture
honey
cooking oil
Heat oil to approximately 400 degrees. WARNING: Obviously… keep the wee ones far away from the hot oil!!!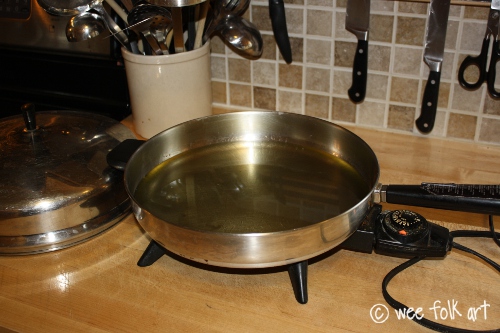 Using a pizza cutter, cut each tortilla into 8 pie shaped pieces.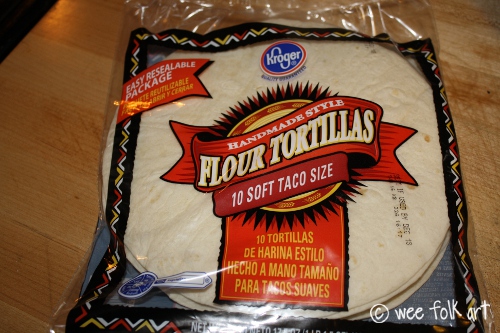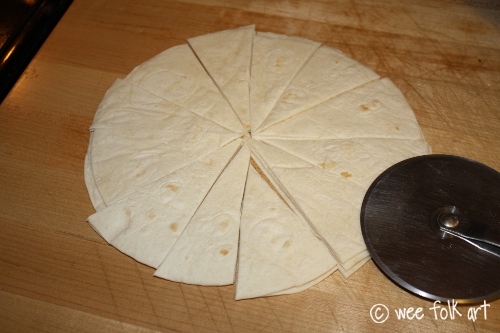 Place several tortillas wedges into the hot oil. When one side is golden brown, carefully turn over and cook the other side. Remove from oil and drain on paper towel.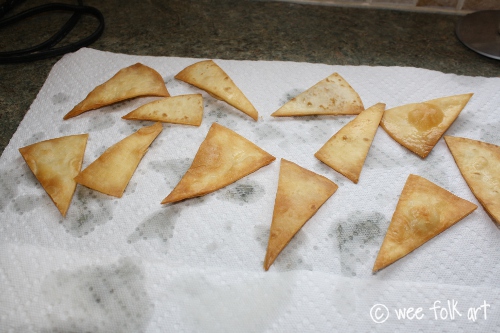 Liberally sprinkle with the sugar and cinnamon mixture.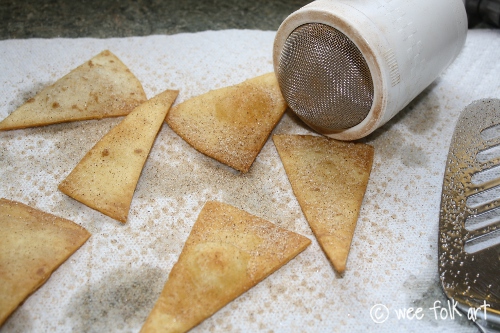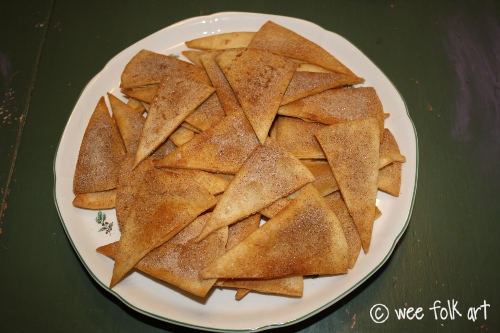 Optional: (And the only way to go, in our opinion) drizzle with honey and eat up!