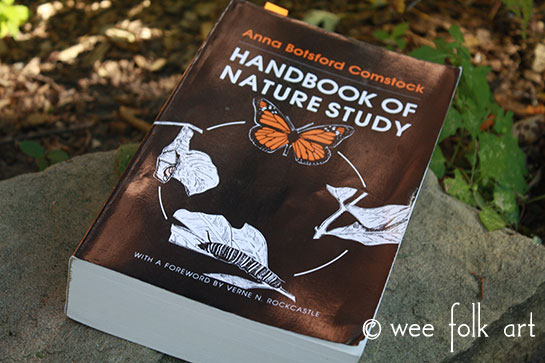 This past week we worked on a fun Nature Study. I am hoping to have this turn into a fuller study, but if not, we did learn quite a bit in one afternoon and had a lot of fun. It started with fungi popping up all over our backyard, which happens every autumn and sometimes earlier if we have cool, wet summer. We have several shady spots where the fungi dwell. The kids learned early on not to the touch the mushrooms because they might be poisonous but fungi are of course fascinating to observe.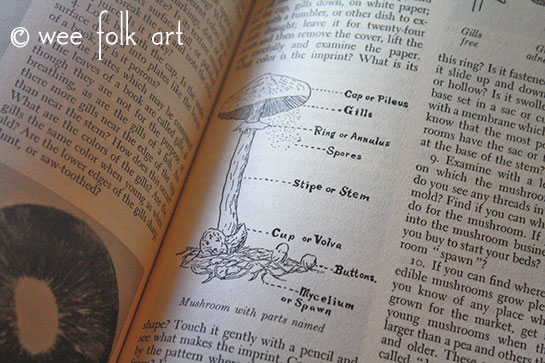 We started our Nature Study by reading about the mushrooms in Handbook of Nature Study (pages 714-719). Both of my older kiddos have read about fungi in their science books recently, so much of this was a review for them. Then we took a spade, tray, and camera out into the yard to dig up some specimens for further study.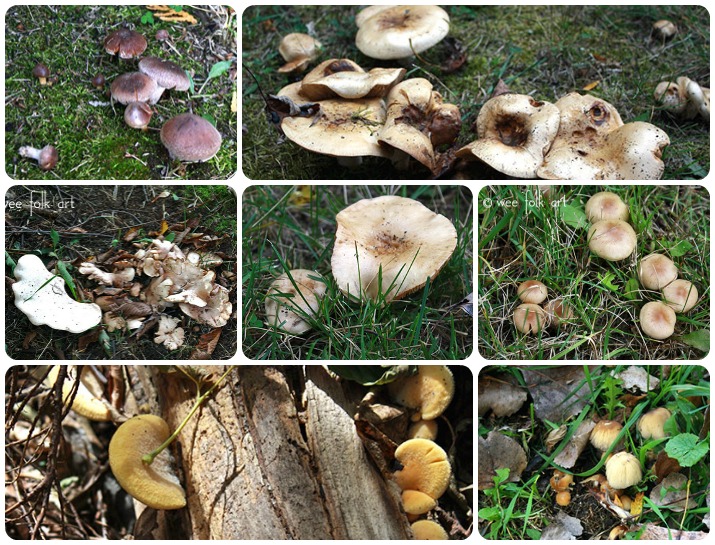 Between our backyard and the small wooded area across the street from us, we unearthed at least 6-7 types of fungi. We used the spade to dig them up so that we could observe some of their structure that is below surface.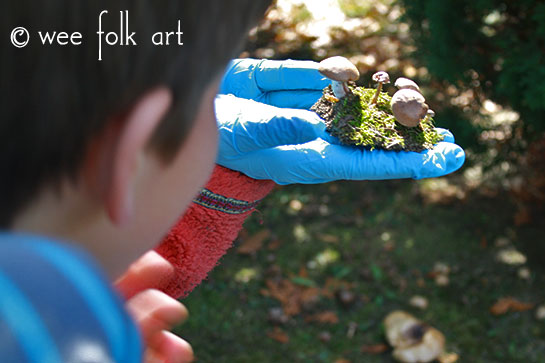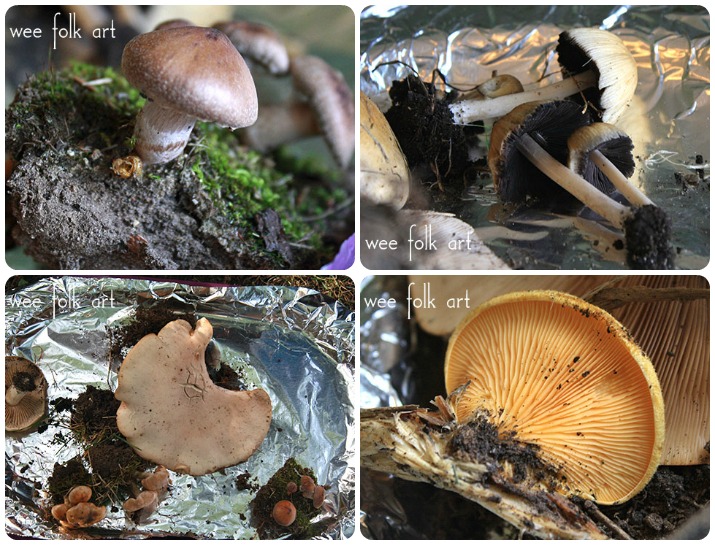 We brought our favorite mushrooms to the table on a tray. For this week's activity we did not try to identify the individual species but instead focused on the overall structure and function of the mushrooms.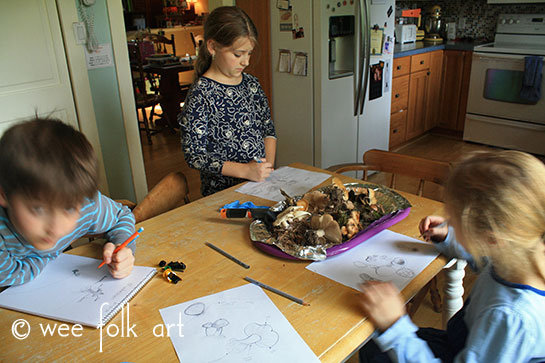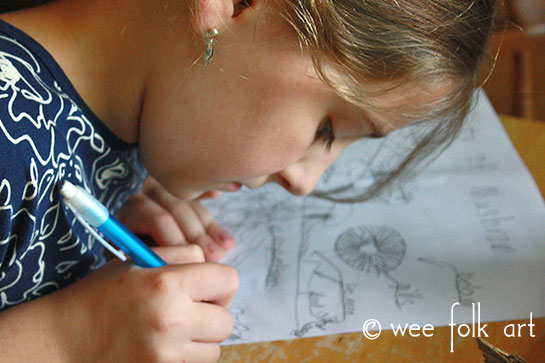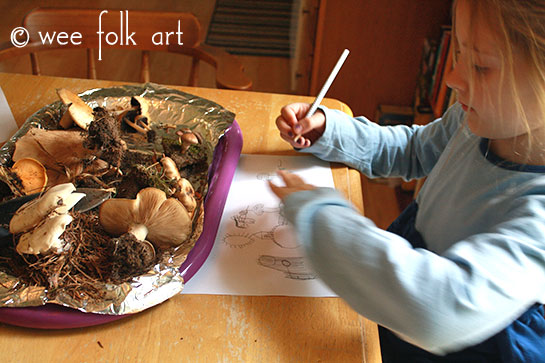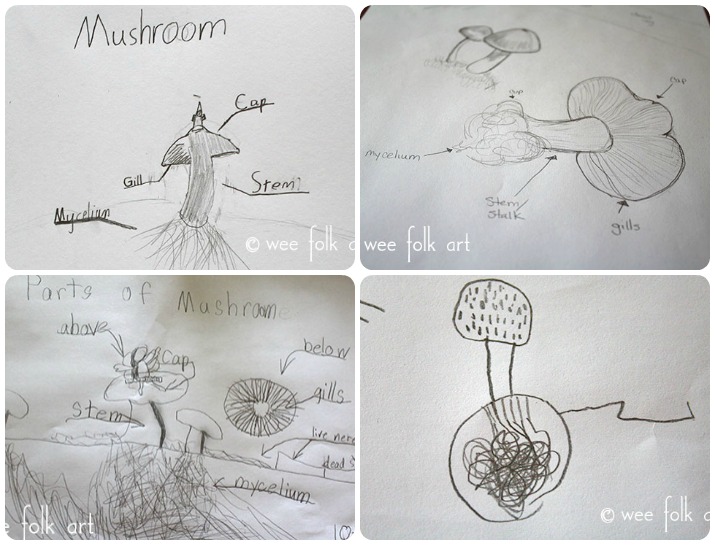 While out and about collecting mushrooms, Pixie's began a collection of her own… Woolly Bears. She managed to collect a "whole" family of Woolly Bears and made them a home under a tree (it is all I can do to keep them out of our house). PIxie is always bringing home "pets." It reminded me of one of our very first nature studies years ago when Bug was fascinated with Woolly Bears. Here is an early drawing Bug made of a Woolly Bear.