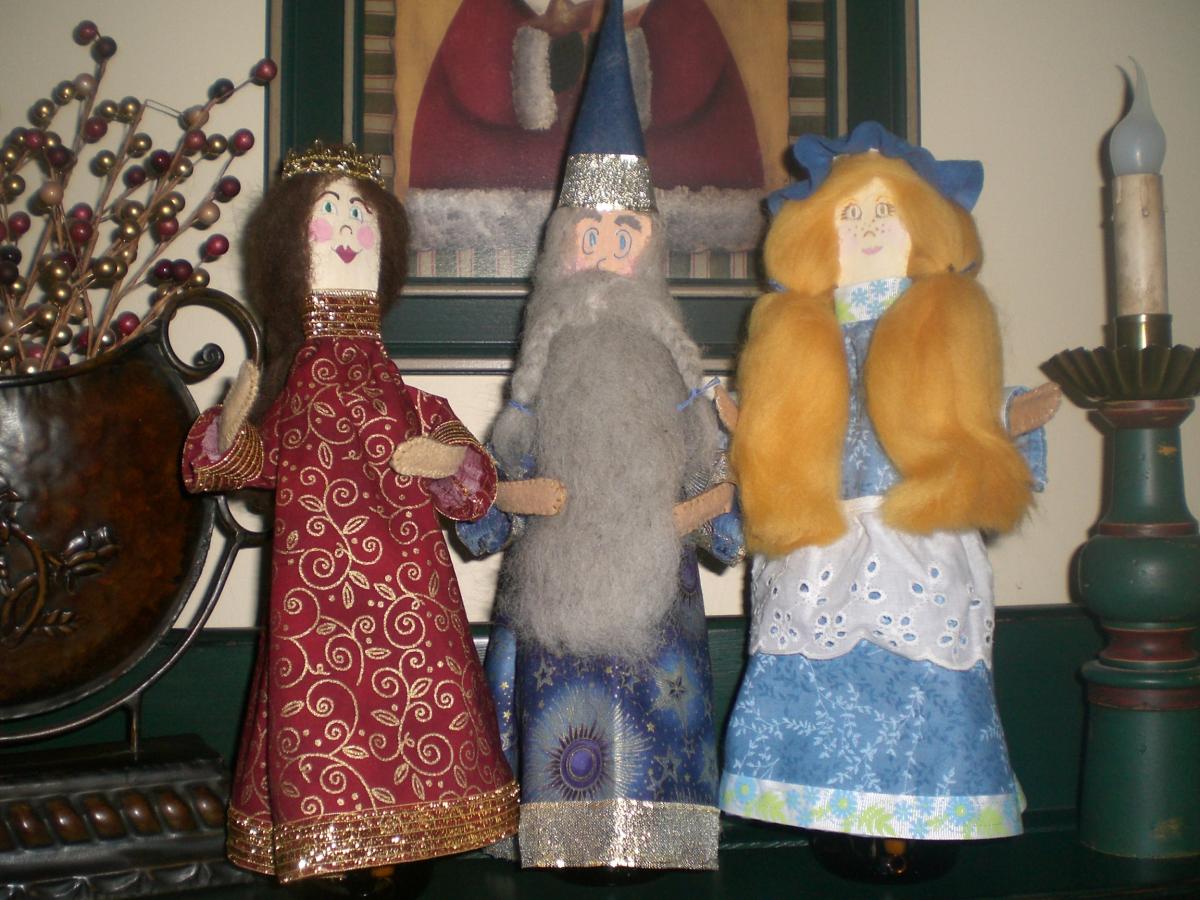 November's Pattern of the Month is now ready! Spoon dolls, as we know them today, probably originated in Colonial America, where resourceful mothers and children, made playthings from available materials. Wooden spoons, a staple in rich and poor families alike, offered a ready made head, and their bodies could be elaborate, adorned with bits of fabric and lace, or simple, a cloth wrapped around the handle or the spoon until it was needed for the next meal! Our pattern uses a spoon for its core and with a variety of other materials.
Our Spoon Doll/Puppet pattern is available for all registered users. Registration is free. If you complete a Spoon Doll by November 30,  post a comment to THIS post and a add picture of your completed Doll/Puppet to our Flickr Group, your name will automatically be entered in a drawing for a free kit for next month's pattern! (When posting a comment here, make sure to include your Flickr user name so we know who you are!) Join the fun, and make a great doll to love or add a new puppet to your collection, and become eligible to receive next month's craft kit! What fun!
BTW…this is a great craft to get your children involved in. If children are too young to sew, try gluing or wrapping. There is no wrong way to make a spoon doll. Let your children help you create!