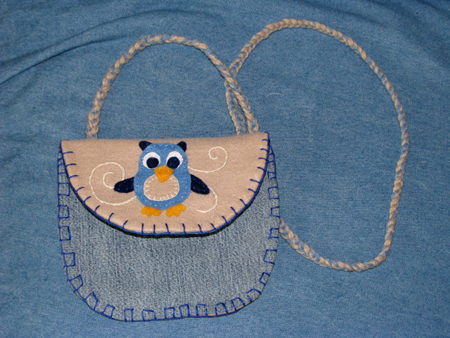 I just finished up a Treasure Pouch for myself. The kids told me I needed my own so I stopped using theirs. I like to collect acorns too, you know. My mom had made all the kiddos their pouches so this was my first completed pouch.
I used a pair of old jeans for the cotton side and designed a felt owl for the flap. Once it was done, Bug spent some time looking at it and then said "maybe it's a penguin mom." Hmm… so maybe I missed the mark a bit on the owl but either way we all decided it was pretty cute and now I have my own pouch.
I am looking forward to seeing how everyone else's pouches turn out.