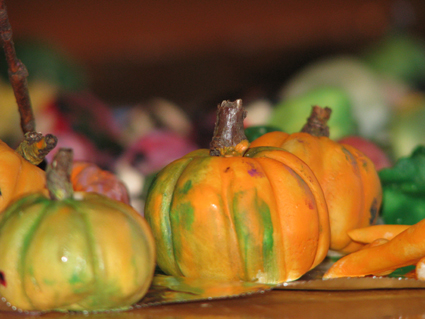 To correspond with our Harvest Time lesson this week on Veggies, we made Salt Dough Veggies to use on our Nature Table. Once dried, the kids immediately took them to the Farm Mat. They have spent a lot of time bringing in the harvest and feeding the bounty to the family of snails Bug made.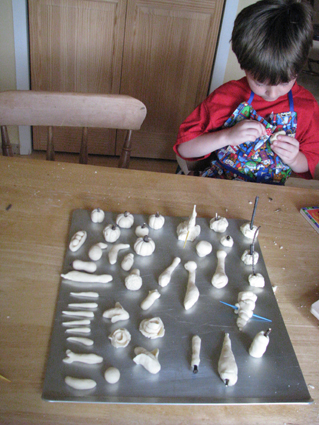 Basic Salt Dough Recipe
1 Cup Salt
2 Cups Flour
3/4 Cup Room Temp Water
1 TBSP Vegetable Oil
Bake at 200 F for several hours until dried through. Paint when dry.
For a realistic touch, we used small twigs for stems. We also used toothpicks for adding details. I was surprised how well the Salt Dough retained its modeled shape.
Note: Both puppies and almost 2 year olds like to eat the finished veggies! Keep a close eye on the little ones if you have 'em.