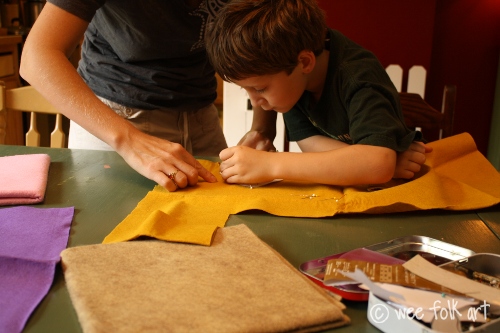 Last week we dusted off some of our books, pushed aside the stacks of papers I never got a chance to organize from last year and dove into a new school year. Although I didn't feel totally prepared myself (our library needs some serious purging and reorganizing), the kids were ready for their routine to be re-established and were begging to start school.
This year in history we will be studying the Middle Ages. Bug is chomping at the bit to get into all of our history lessons… he has ear marked many, many pages in our Days of Knights and Damsels Activity Guide. The first project on our list were these Medieval Pockets. Clothing during the Middle Ages did not have pockets sew in and were instead worn on belts.
This felt version was fun to make. The kids helped cut out the pockets. Then they decided that they wanted to embroider pictures on the fronts of their pockets. Bug had a very specific spiral motif in mind, Fairy wanted to add her name and a flower and Pixie had the grandest plans of all… she kept telling us she was making a cow. LOL – squint, stand on your head or well hmmm… not sure I can get it to look like a cow. But she was pretty pleased with her pocket. Gammy joined in and made a beautiful flower pocket. I was busy helping little hands. After completing their pockets, the kids took them outside to fill with little treasures.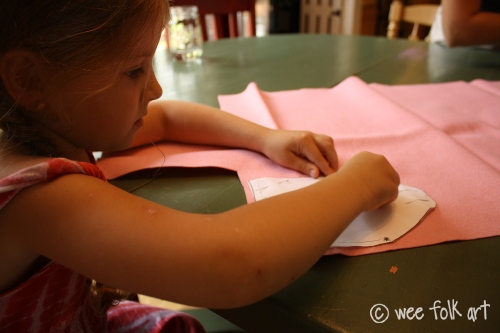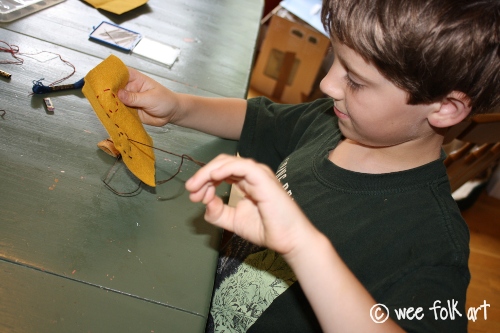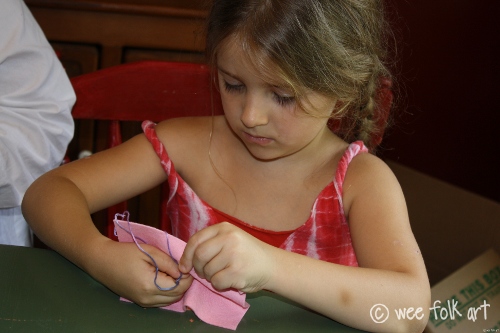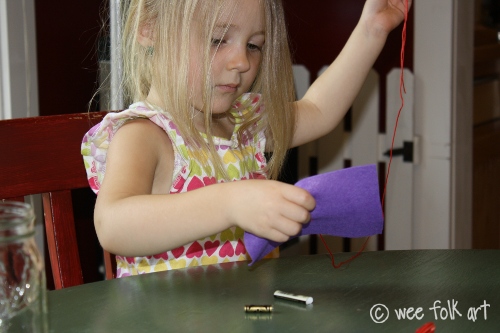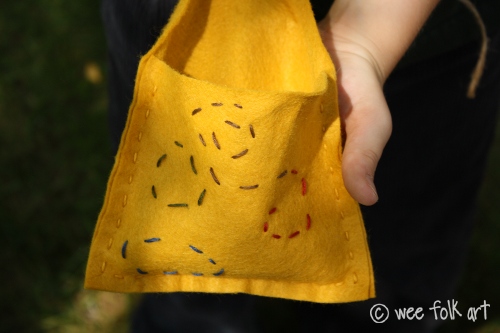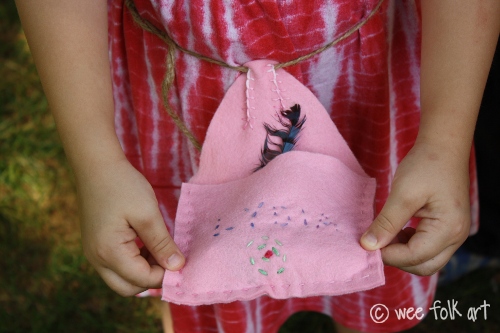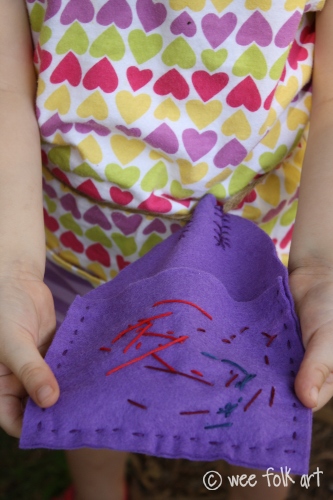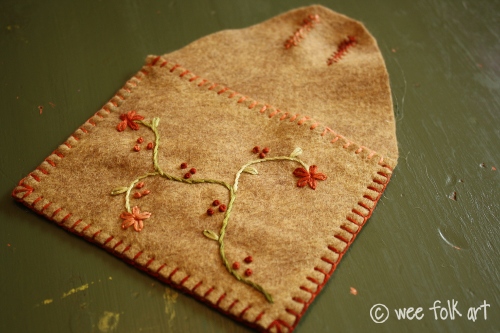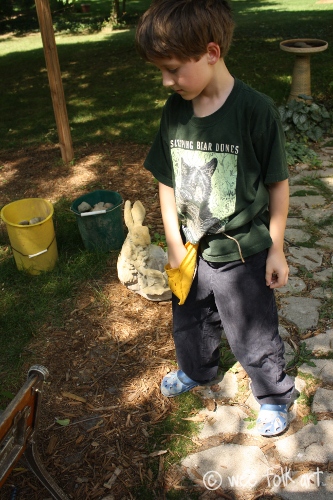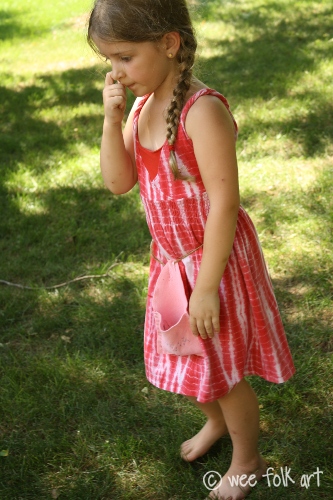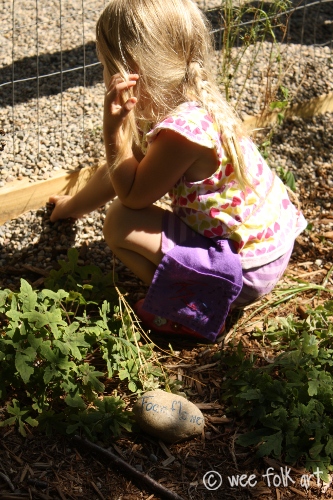 We haven't started up with everything yet. We will not be starting our Harvest Unit until September… the week of the seventh most likely. And, for everyone who keeps asking, I plan to have my Winter Unit posted in the next week or two. It is all done, it just needs some editing. The Spring Unit will probably not be posted until sometime later in the fall. I haven't even started typing it up. You can start looking for it at the end of September… my personal due date though is Halloween.