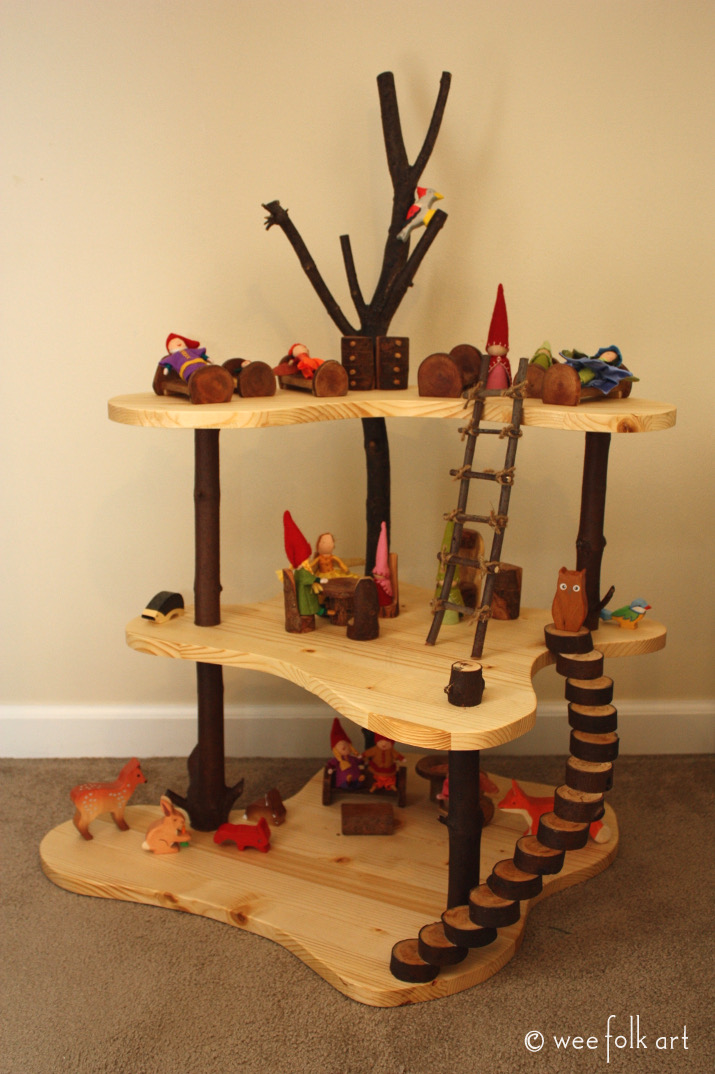 For years I have been promising our readers a tutorial for making our Gnome Home. Last Christmas Tim and I made two, and I'm finally getting around to writing up the directions. It's not that I'm a slacker it is just that I knew this was going to be a monumental project. Really, making the gnome homes was less time consuming than writing up the instructions! So, finally, after literally years of promises, I am pleased to say that we will be sharing our tutorial on making our version of a gnome home.
This won't be a "do it exactly like it tell you" kind of tutorial, because each gnome home we have made has been different, depending on the "who, what, when and where" of each recipient. So, you are going to need to do some thinking and planning, but we will hold your hand and walk you through the process. Gnome homes have been a part of our family for many years. If you spend the time to make one well, it will become a family heirloom to be enjoyed by generations.
---
GNOME HOME TUTORIAL LINKS:
Part 1: Getting Started can be found HERE.
Part 2:  Cutting Out Pieces can be found HERE.
Part 3: Assembly can be found HERE.
Building Stairs can be found HERE.
Build A Ladder can be found HERE.
---
We made a "traditional" gnome home for Little Guy and Little Lady. Pixie already had a gnome home but wanted a house for her Magic Cabin Fairies. Here are the two we made as Christmas gifts.
And here's our "old" gnome home.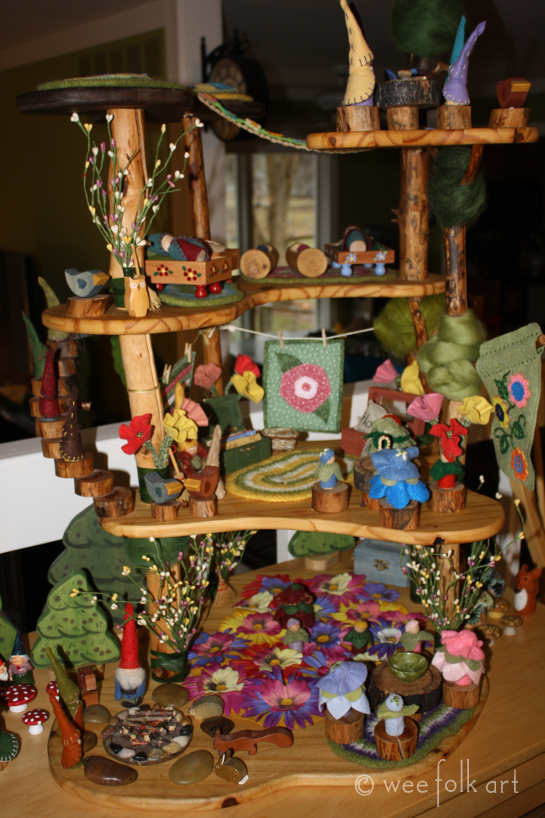 Watch for Part 1 of the tutorial: Getting Started next week!