In our family we have at least 15 or so traditional family Christmas cookies. We talk about cutting back every year but in order to make sure everyone has their favorites… well we end up making almost all of them every time. This year, amidst the holiday prep, Gammy left us for a bit to go down south and visit my brother and his wife. We made several batches of cookies before she left but I was sorta left with the bulk of the baking. While she was gone, the girls and I set to work, but without my Mother here overseeing things, I veered off course. I didn't just methodically work down the traditional list but tried four brand new recipes this year. I felt like such a rebel. LOL. It was fun to branch out a bit, and trust me, most of the family favorites have been accounted for… but we now have a few new favorites to spice things up. Scroll to the bottom to find our very own Gluten-free Lemon Sugar Cookie Recipe that we made for our Fairy-girl.
Peppermint Pinwheel Cookies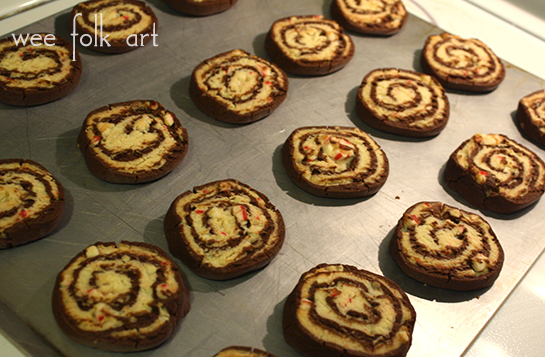 My husband has declared the Chocolate Peppermint Pinwheel Cookies to be a new favorite that need to be added to the "permanent" list. The only change I may try in the future is adding some chocolate chunks to the chocolate layer to balance the peppermint candies.
The Peppermint Pinwheel Recipe can be found the recipe on the Food Network site (http://www.foodnetwork.com/recipes/alton-brown/chocolate-peppermint-pinwheel-cookies-recipe2/index.html).
Paradise Macaroons
Next up I played with some macaroon recipes. These Paradise Macaroons are a great addition for my daughter because they do not require any flour. I made a few changes to the recipe by not adding any vegetable shortening to the chocolate, instead I just melted the chocolate in the microwave, and I also substituted chopped almonds in place of the macadamia nuts.
The Paradise Macaroon recipe can be found on the Food Network site (http://www.foodnetwork.com/recipes/paradise-macaroons-recipe/index.html).
Gluten-free Lemon Sugar Cookie Recipe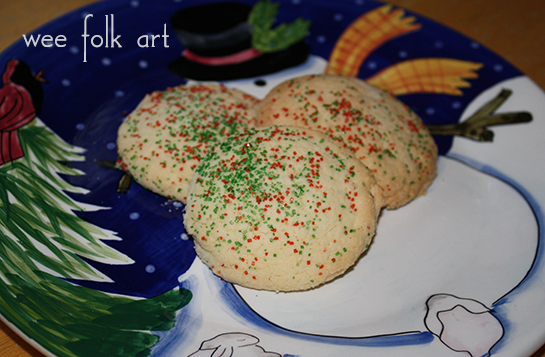 Another cookie the girls and I made was altering our Lemon Sugar recipe to be gluten-free. I was not able to roll out this dough (like I normally do) but it did work well as a drop cookie with sugar sprinkles. For those of you following a strict gluten-free diet… double check all your ingredients to make sure they are in fact gluten-free.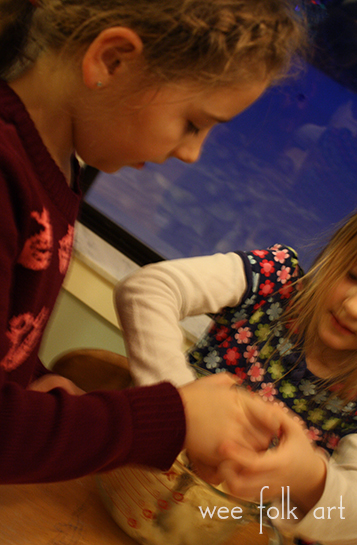 Gluten-Free Lemon Sugar Cookie Drops
Ingredients
1 1/2 cup sugar
1/2 cup butter
1/2 cup vegetable shortening
2 eggs
3 cup gluten-free all purpose flour (I used the
Betty Crocker Rice Flour Blend
)
3/4 tsp Xanthan Gum
1 tsp baking powder
1 tsp salt
1 tbsp lemon zest (grated lemon peel)
1 tsp lemon flavoring
Instructions
Blend butter, shortening and sugar. Add eggs and beat. Combine flour, xanthan gum, baking powder and salt, adding a small amount at a time to the mixture, blending well. Add zest and flavoring. Spoon onto cookie sheet and flatten. You can sprinkle cookies with gluten-free sugar sprinkles before baking or wait and frost cookies after baking. Bake for about 10-12 minutes at 375. Bake until set, but not brown. Dough can be frozen to bake at a later date.
To make these cookies normally replace the gluten-free flour with 2 1/2 cups regular flour and drop the xanthan gum. You can chill dough, roll dough on a floured surface, and cut out shapes.
For some of our traditional cookies try…
Wreath Cookies
Shortbread
Snowballs – I just realized that we have never shared this recipe online… although it is in our Winter Wonderland curriculum I will have to add it to the blog. Snowballs, Wreath Cookies, and Gingerbread are always on our must have list!
Gingerbread
Surprise Cookies
Kiss Cookies