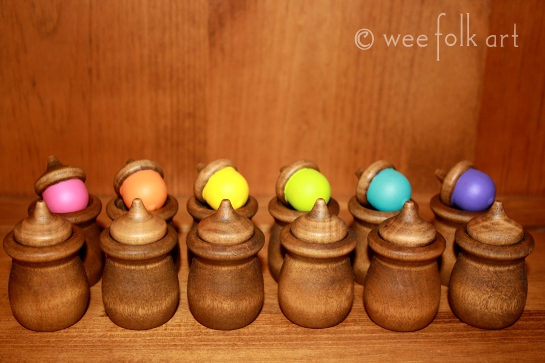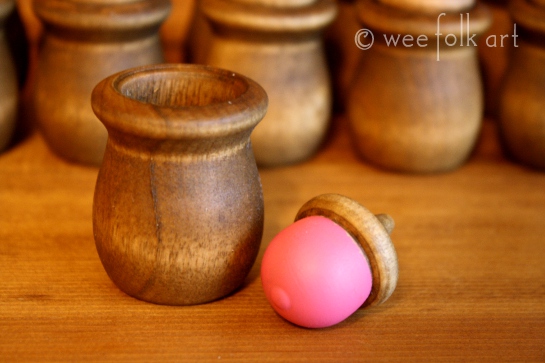 Memory games of all types have long been a favorite of children. This version has children matching acorns of the same color. Besides enhancing memory skills, color recognition, counting and sorting abilities, it also encourages agility and dexterity in wee hands. And, because they are beautiful, they add to the warmth and charm to any room!
To make your own you will need: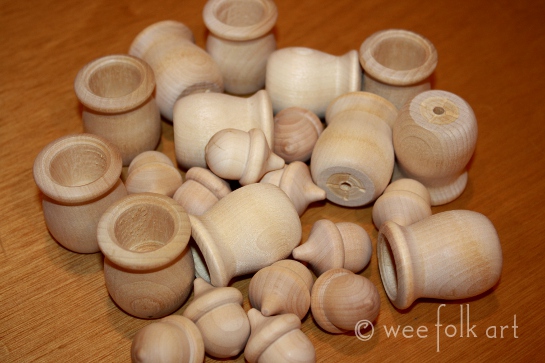 12 wood bean pots – 1 5/8″
12 wood acorns – 1 3/8″
sandpaper, fine
wood stain (optional)
wood paint
beeswax finish
Note: All materials used should be non toxic and child safe.
IMPORTANT SAFETY WARNING: The acorns are small and considered a choke hazard. Although generally it is recommended that small parts should not be given to children under 3 years of age, we highly recommended you do not give small parts to any child that still puts toys in their mouth, no matter how old they are!
Using fine grit sandpaper, sand wood pieces smooth. Wipe off to remove any saw dust.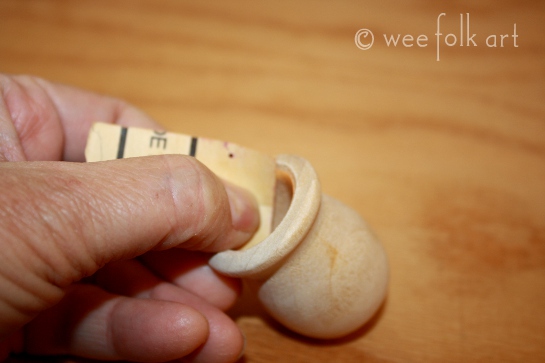 Using a non toxic, child safe wood stain, stain the inside and outside of the bean pots and the caps of the acorns. I found it easiest to use a hard bristle paint brush to apply the stain to the acorn caps.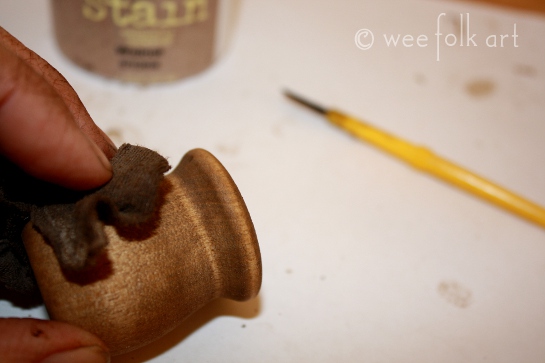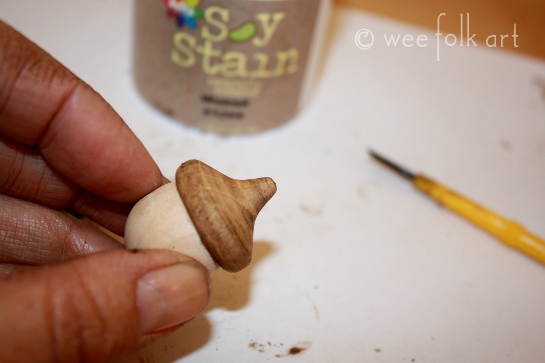 Note: If you prefer, you can choose NOT to stain the wood or you can pick a lighter colored stain. In this tutorial I am using Walnut Soy Stain but you might want to use a lighter color like Fruitwood. Whatever your choice, the end project will be beautiful 🙂
Choose 6 different colors of paint and paint 6 pairs of acorns different colors.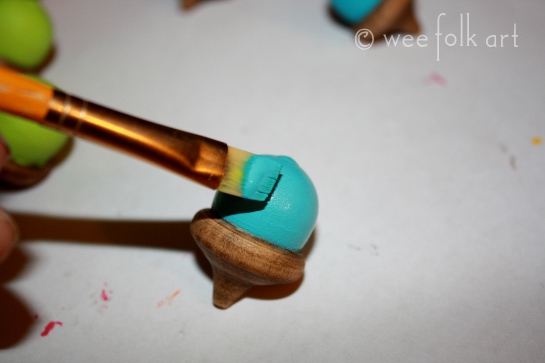 When the paint and stain are thoroughly dry, seal the wood with a Beeswax Finish.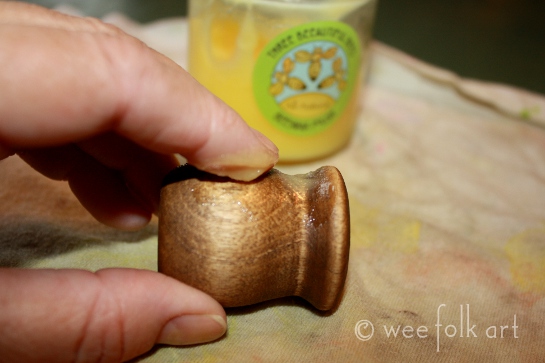 HOW TO PLAY THE WOODEN ACORN MEMORY GAME
Place the 12 acorns in the 12 bean pots. Mix up the pots.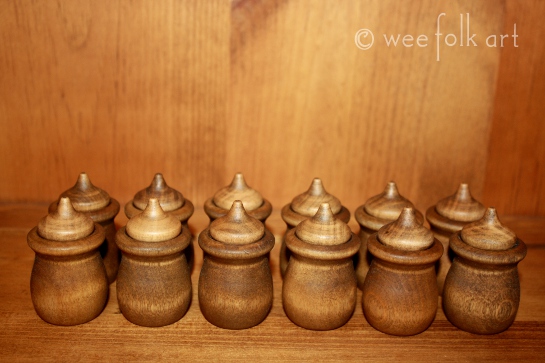 The first player removes 2 acorns from the pots. If they don't match, the acorns are put back in their pots and the play passes to the next player.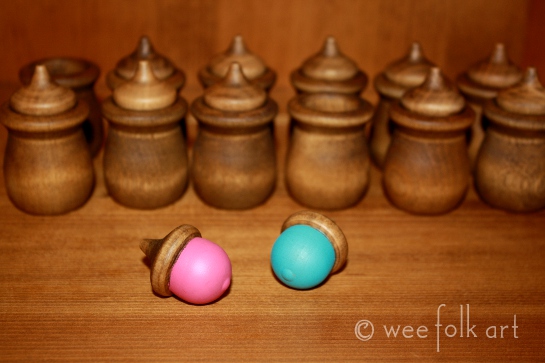 If a player matches 2 colors, the play keeps the two acorns and the play passes to the next player.
Play continues until all the acorns have been matched.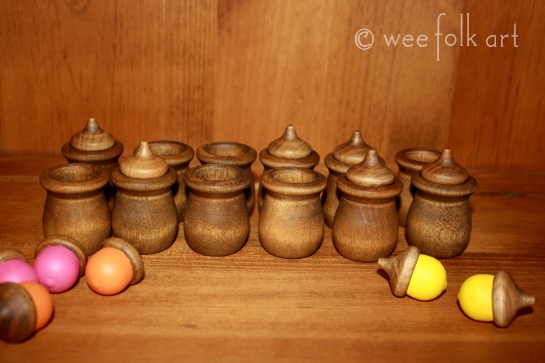 OTHER IDEAS FOR USING THE WOODEN ACORN MEMORY GAME
Of course, children will come up with their own ways to use the bean pots and acorns 🙂 The pots and acorns will undoubtedly be moved to play kitchens, the acorns can be used for counting and sorting, and, bean pots can be stacked to make impressive towers.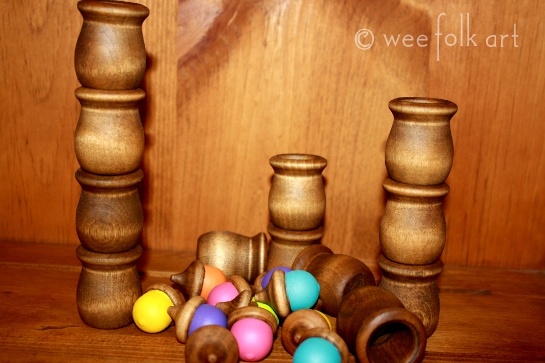 Photos: 4-14-12, 4-14-12