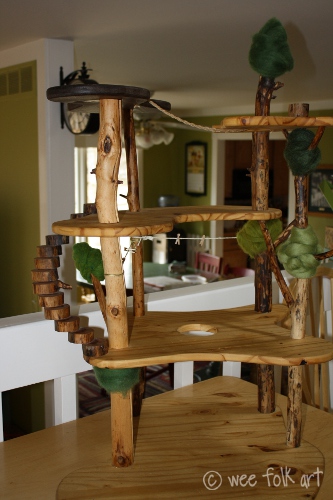 So, if you know me at all… if you've read my blogs for at least a year… you know I don't "do" Spring Cleaning. If you are so inclined, and haven't done so already, you can read my sage words on the topic HERE.
Having said THAT… I do help Britta spring clean the gnome house. We are a couple weeks behind schedule, but yesterday we got a crew of wee folk together, and they completely empty the gnome house, so we could do a thorough job. Over the weekend the house will don its spring apparel, but this is our simple, general purpose cleaning and prep we do first.
After removing everything from the house, we give it a good dusting.
Then, 4 times a year, with the changing seasons, we go over the entire wood surface, including the underside of the floors and the supporting branches, with our Olive Oil and Beeswax Wood Finish. The recipe can be found HERE.


We simply break off small pieces and rub them over the surface and let it sit for an hour. We then go through and buff it off. It renews the wood, gives it a lovely scent and beautiful patina.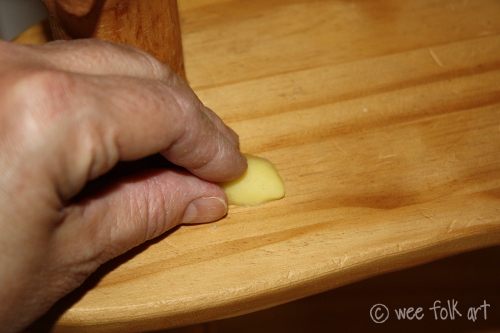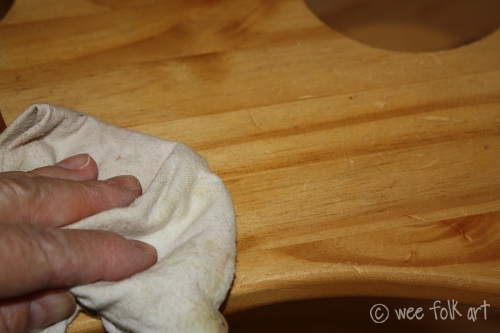 Finally, it is time to add foliage to the branches. We have a collection of different colors of green roving. We simply take pieces, wrap it around branches, and tuck in the ends. The green will stay up for spring and summer, followed by oranges, reds, golds and browns for autumn, and finally, scatterings of white roving in the crooks of branches for winter snow.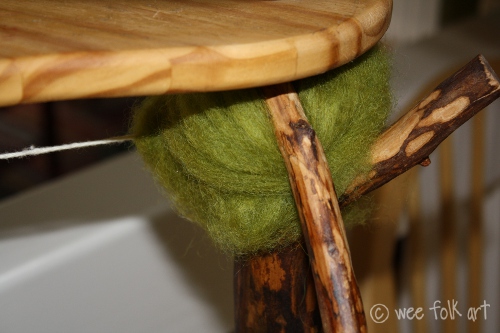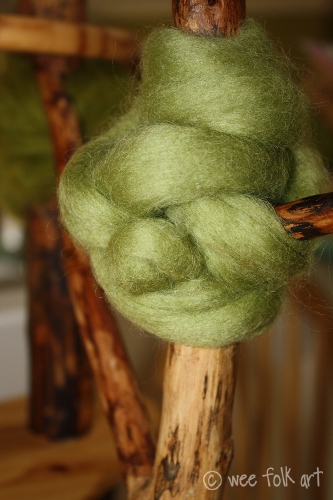 You can see the beautiful sheen of the wood! The gnome house is now clean, fresh and ready for spring. Ah… if only it was so easy to clean my house 🙂