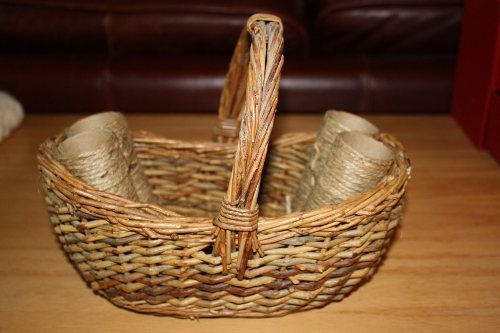 Supplies:
Toilet paper rolls
Crafting glue
Twine
Clips
Yarn needle
Basket
1] Cover the outside of the toilet paper roll with glue.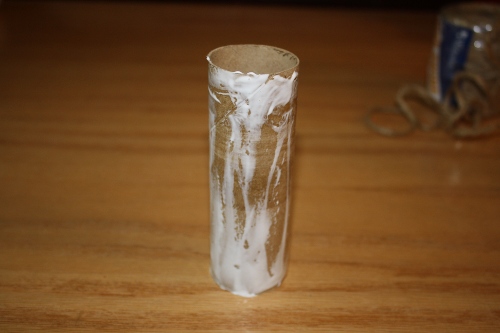 2] Beginning at one end, begin wrapping the twine around the roll. I do not try to measure how much twine I'll need, instead I simply take it directly from the ball. If the twine will not stay in place, after the tube 3-5 times, use a clip to hold the end in place. I found that if I used enough glue, the end stayed put without the clips, but if you need them, use them.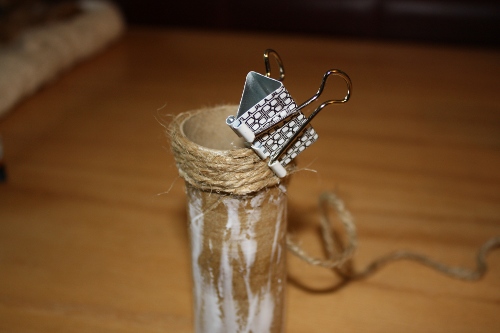 3] Continue tightly wrapping the tube, keeping the twine close together. Add more glue is necessary. When you get to the end, simply cut off the twine. Again, if the twine does not lay flat, you can clip it in place, but if you use enough glue, chances are you won't need them.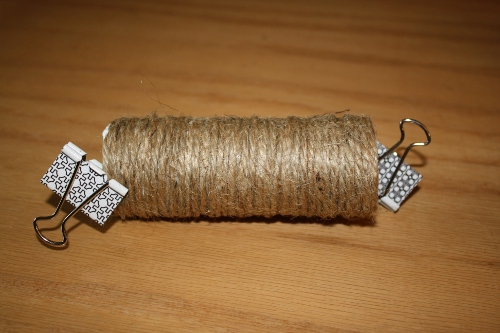 4] When the tubes are completely dried, position them in the basket. Thread the twine in a yarn needle, and going through the basket, tie the tubes to the side of the basket near the top of the tube and near the bottom of the tube.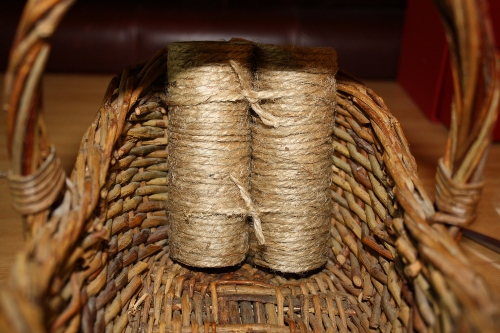 5] Load the twine pencil holders up with your pencils and pens and you are good to go!