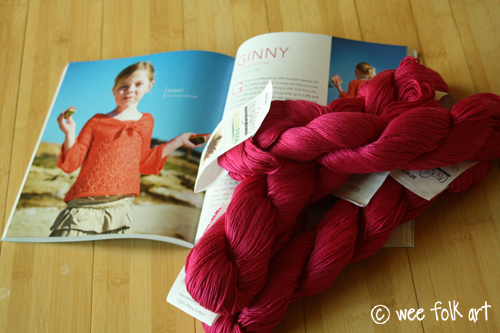 Normally I don't knit much in the summer. It's hot and my energy is usually more focused outdoors. This year has been different. I don't know if this has been because this season has been mostly cold and rainy so far or due to the fact that my Raverly Queue is continuously growing rather than shrinking or simply that the more I knit the more I want to knit, but I haven't put down the needles much yet. For the most part though, I am at least knitting summery things. I love my new book, More Knitting in the Sun: 32 Patterns for Knit for Kids. I want to make everything in the book! I will be sharing some of my completed project from the book shortly.
Today I'm sharing my Rainbow Falls Scarf. Last fall I won two beautiful skeins of bamboo yarn from Knitty Grrlz. The first skein I used to make my Cross Stitch Scarf, the other has been sitting in my stash waiting for something special. In between a couple larger projects I've been working on recently, I needed a break and wanted a quick project for some immediate gratification. I found this lovely Waterfall Scarf Pattern by Cosymakes and thought it would be a great project to showcase this lovely yarn. This is the first time I completed a project with a drop stitch. It was fun and I will be playing with concept more in the future. I have additional notes on my Ravelry page. I love this one so much I just might have to keep it for myself.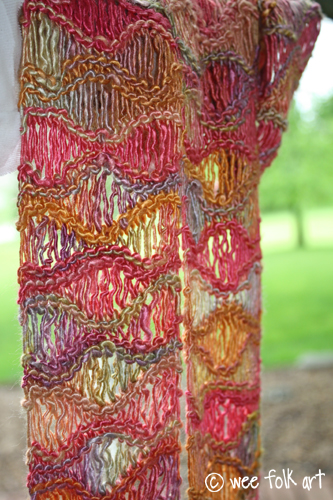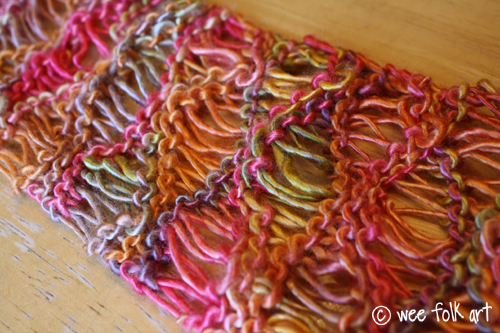 Anyone else still knitting away this summer? What are you working on?