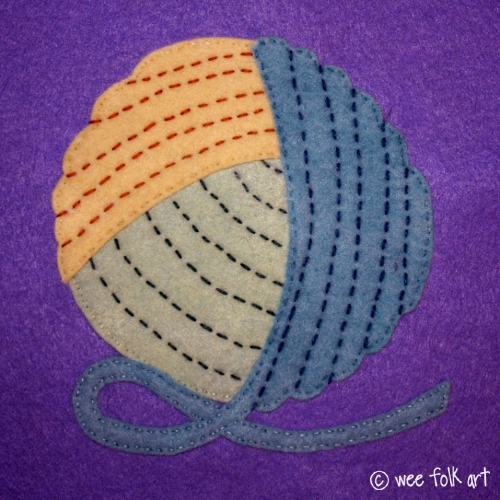 This fall I will be teaching a knitting class at my children's co-op. After typing up my syllabus for the class, it of course occurred to me that this would make an awesome series for Wee Folk Art. And then not only can I share my class with all of you, it will also double as a place for my students to get help between classes. So, if you have ever thought about learning to knit this is your chance. I will take you step by step through a variety of knitting skills to get you well on your way. I am designing each project in this series to focus on a specific skill set which means if you complete all the projects in order you will master all of the skills you need to start tackling knitting projects on your own. Ok, no more excuses. If you have ever wanted to pick up the needles but just haven't found the time or someone to show you how, get ready to learn this fall.

On to the reason we are here today… I sent my mom a sketch and asked her to convert it into one of her lovely appliqué blocks to use as the button for our Newbie Knitting Series. How cute would this be on a knitting tote? Like all our blocks, it was designed to fit on a 6" x 6" block but can be reduced or enlarged to meet your needs. The pattern can be found HERE.
One note from Kimara: Before you begin stitching, pin or staple the pieces together, following the pattern, in the order listed on the pattern.