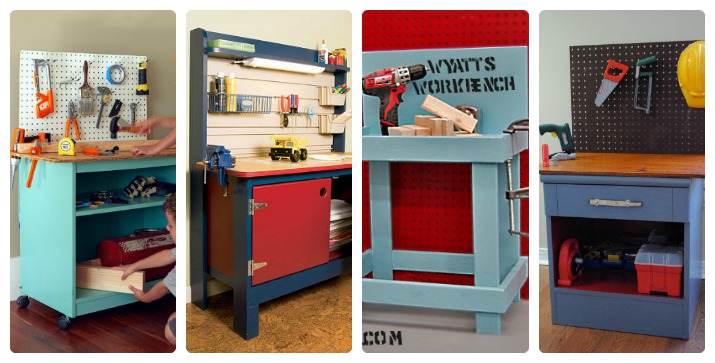 Sources for these projects plus many more can be found HERE.
While raising my children, I did not distinguish between "boy" and "girl" activities. My sons learning to sew and cook along with their sister and my daughter learning to build and rewire switches along with her brothers. Over time they gravitated towards the activities that they most enjoyed, but by the time they moved out of the house I felt like all three of them could properly take care of themselves, without the limitations of traditional gender skills.
The other day I shared a collection of "play kitchens", so today I'm sharing a collection of "play workbenches". Actually, most of these benches are functional as true workbenches as children begin to learn basic carpentry skills. I think it is important to give children, despite their gender, an opportunity to develop all basic life skills. Having kitchens and workbenches in early play sets the stage for developing actual life skills as they grow.
Here are 10 DIY Play/Real Workbenches that I found interesting. Some of them have detailed tutorials for making your own, others are included just to offer up inspiration. Many of these have been made from old, repurposed pieces of furniture or recycled goods. Some are just for pretend while others can actually be used with real tools.
I hope you find one that works for your family!
---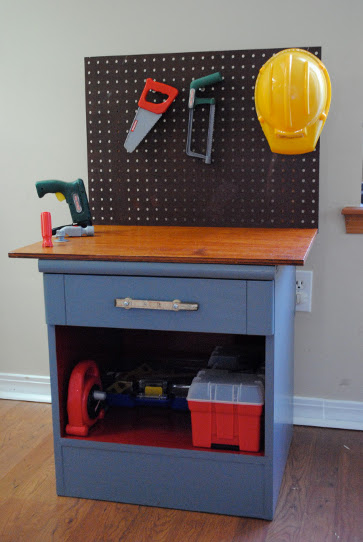 Thrift store night stand becomes the base for this workbench.
---
Here is another workbench that started its life as a nightstand. I really like the painting of the tools on the pegboard to help the wee ones organize their space.
---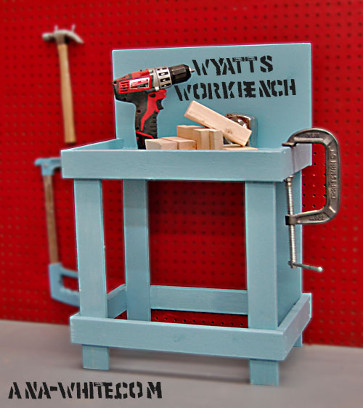 You can always count on Ana-White to create sturdy, doable projects for children.
---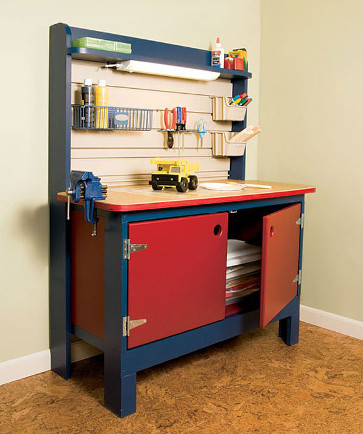 Definitely the most difficult workbench in the group, and because all materials are new, probably the most expensive to build, but it is extremely sturdy and will withstand serious use.
---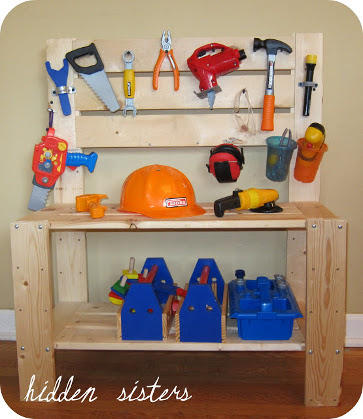 This workbench is made from a DIY bookshelf kit.
---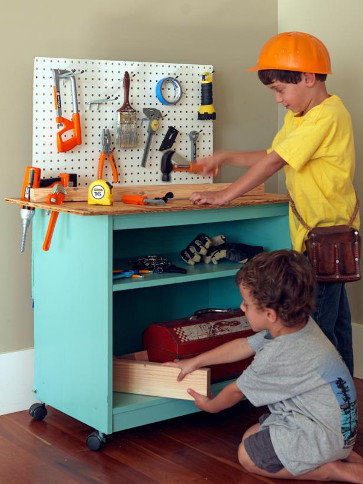 Here an old computer/television stand is turned into the base for this workbench. The wheels are an extra bonus.
---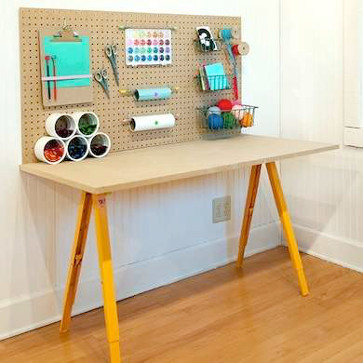 Although this photo depicts a craft station, this could easily become a workbench. Made my attaching the work surface to an adjustable sawhorse, this is easy peasy quick to make.
---
Source :: eHow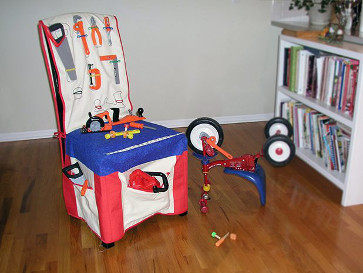 This nifty workbench, meant for play tools, can be sewn and slipped over a chair. Easy to put away when the chair is needed.
---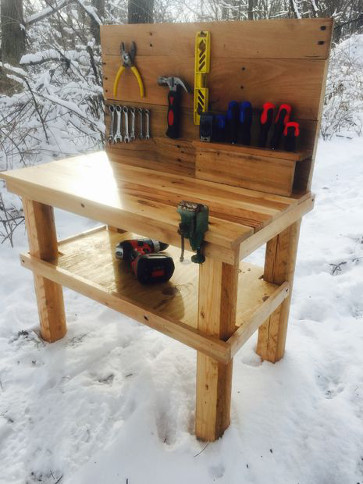 A stack of disassembled pallets was used to create this workbench.
---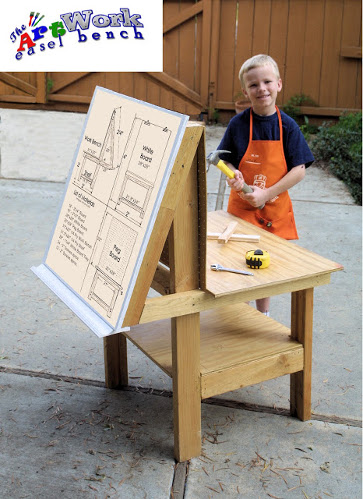 This project is half workbench, half easel.
---