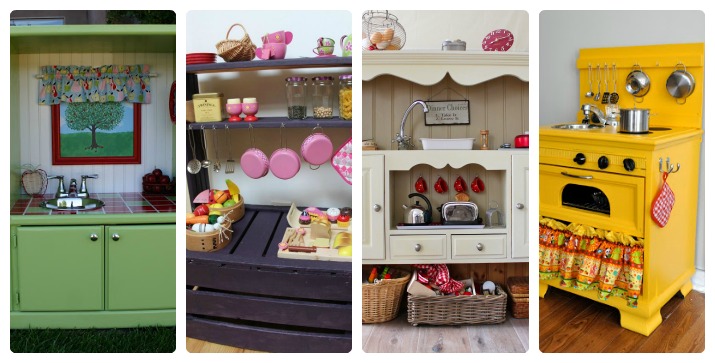 Sources for each of these photos plus many more can be found HERE.
Store bought play kitchens for children can be very expensive. Often, they are large and it's nearly impossible to find the right place to set them up. And, they are often bright colored plastics which, personally, doesn't work well in my house. Below are an assortment of DIY play kitchens from the simple to the sublime. They have all been made with mainly repurposed items.YAY! Entertainment units, nightstands, apple crates, fallen logs and cardboard boxes have all been used to create play kitchens that will inspire hours of creative play for children. How fancy you get is up to you.
Here are 13 DIY Play Kitchens that I found interesting. Some of them have detailed tutorials for making your own, others are included just to offer up inspiration. If you've been wanting to get a play kitchen for a wee one in your life why not consider reusing and repurposing? You may already have a piece of furniture in your house begging to be turned into a play kitchen or you might be able to find something that's very inexpensive at flea markets, garage sales or resale shops. Get creative!
Which one of these is your favorite?
~Kimara~  
---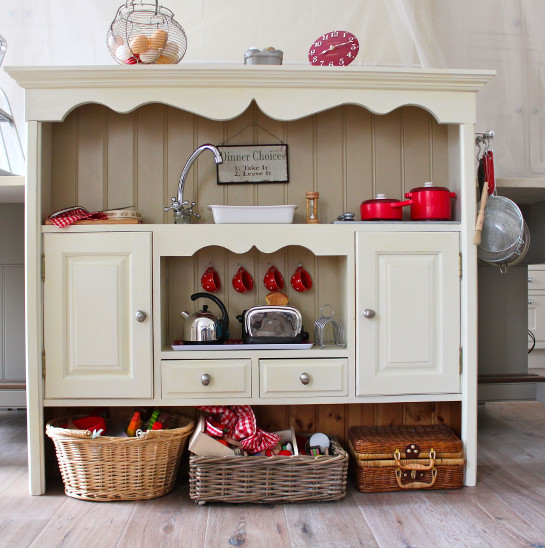 Made from the top of a dresser and thrift store accessories.
---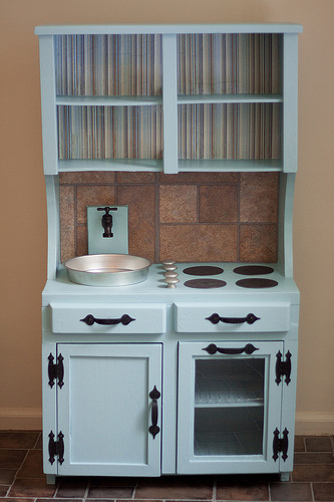 Think my favorite thing is the faucet.
---
A home entertainment unit turned play kitchen.
---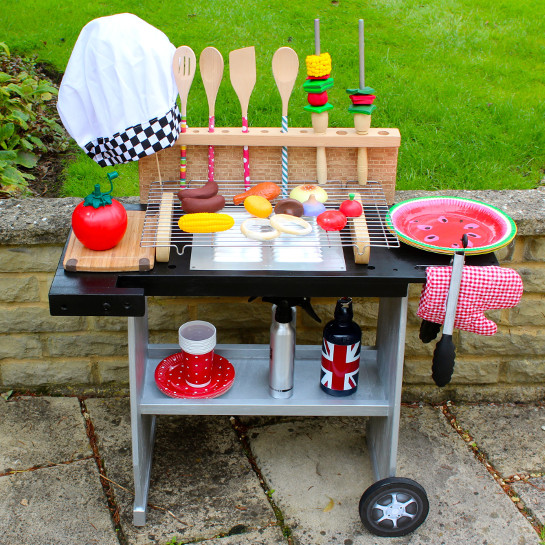 Did someone say barbeque?
---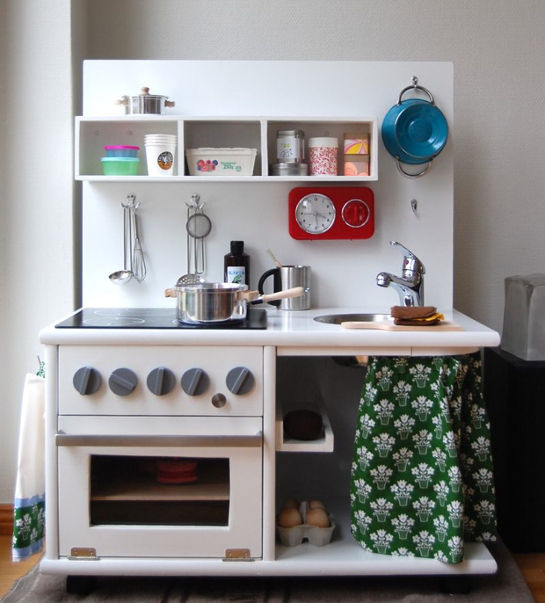 A corner cabinet becomes a well equipped kitchen.
---
A little of this, a little of that… even an empty frame used as a window.
---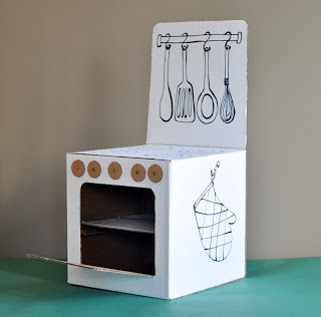 This kitchen is as basic as they come. A cardboard box and a black marker.
---
​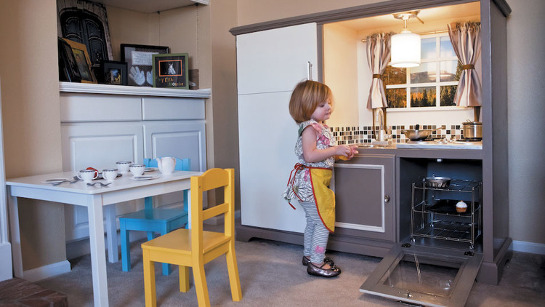 Another entertainment unit turned kitchen.
---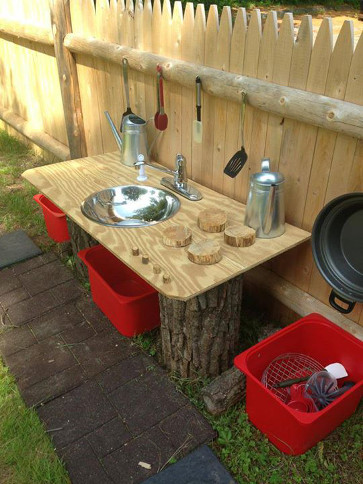 Who doesn't enjoy cooking and eating alfresco?
---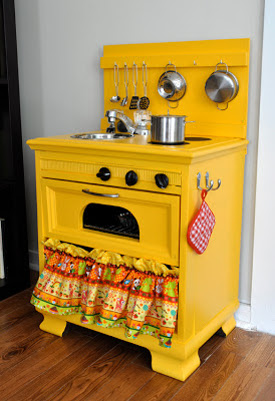 Once an old nightstand, now a cheerful kitchen.
---
Made using a stool from Ikea.
---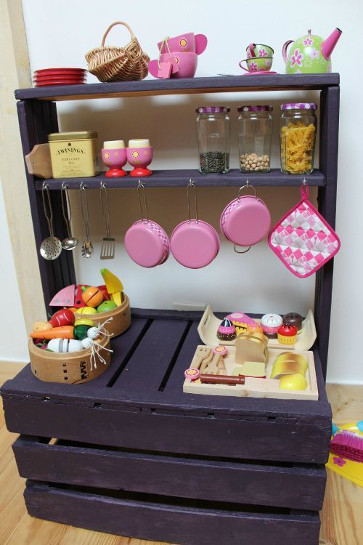 Made from apple crates, I'm thinking you could also use pallets.
---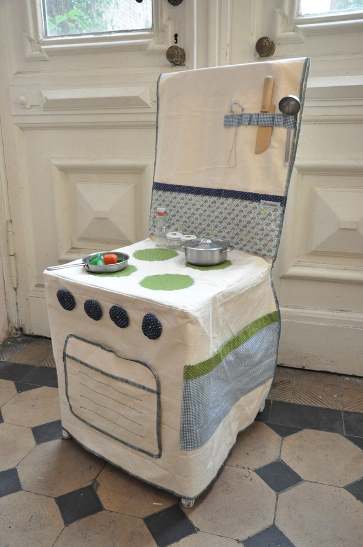 A perfect kitchen for small spaces. The fabric kitchen slips over a chair and can be put away if the chair is needed.
---