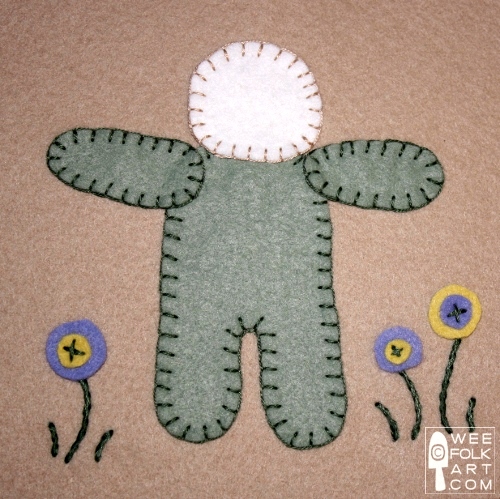 The other day we shared our pattern for the Basic Knit Doll Pattern. It has become an overnight success! I think the reason is twofold. First, it has the potential to be utilized in many ways, and second, it is lovable in its unadorned, simple state. I love gazing at the faceless, hairless doll and trust me, it even looks lovelier when cuddled by a cherub faced child! I then got to thinking (which usually winds up costing me time, if not money) how adorable this sweet little baby doll would look embroidered or appliqued on something, thus the birth of the Basic Doll Applique Block.
As with all of our blocks, it was designed to fit on a 6″ x 6″ block, but it can be reduced or enlarged to meet your needs. Think bibs… onesies… t-shirts… or what I'm considering, the center block of a baby quilt. And like the Basic Knit Doll, this applique can be embellished with a face, hair or clothes. And, of course, you can make them in multiple sizes to create a whole family. The pattern for the Basic Doll Applique can be found HERE or with our FREE Applique Patterns. Enjoy!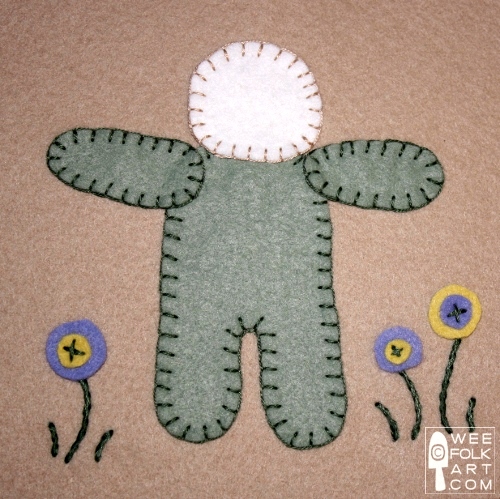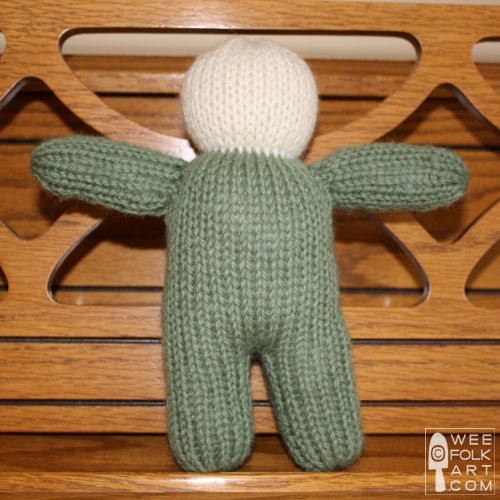 https://www.weefolkart.com
Copyright © Wee Folk Art 2008 – 2010. All rights reserved.

All photos, text and patterns are copyright protected. You may not copy, reproduce or redistribute any material found on WeeFolkArt.com without written permission. Wee Folk Art retains all rights.