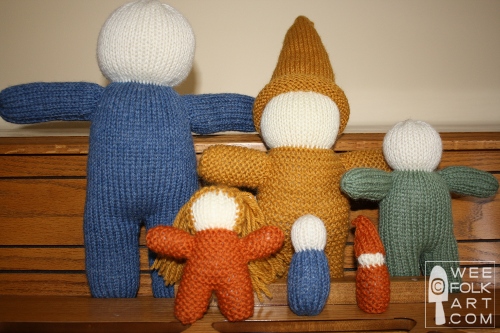 Few things bring more joy to a child than snuggling with their special doll. We have created a basic doll pattern in 6 sizes: 12″, 10″, 8″, 5″, 4″, and 3″, enough to create a whole family or village. THIS IS OUR BASIC KNIT DOLL PATTERN. Over time we will be using this basic pattern to make many different dolls. When we do, we will refer you back to this pattern, and share alterations, embellishments, and perhaps a story or two 🙂
Instructions for the Basic Knit Doll Pattern can be found HERE or with our FREE Patterns. Enjoy!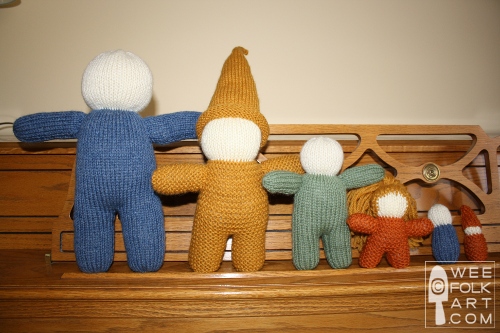 Special Note: As I posted yesterday, we just lost our dog, Scully. I've been working on these patterns with a heavy heart and often a clouded brain. PLEASE let me know if you find ANYTHING that is wrong or doesn't make sense. Thanks.