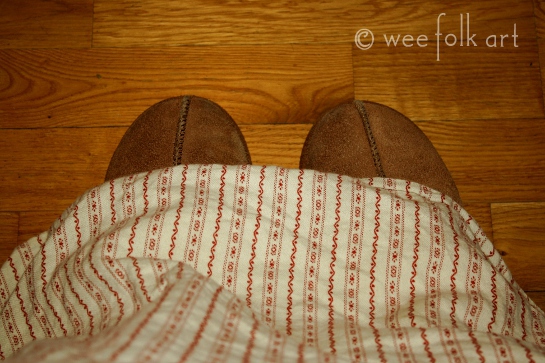 First off… HAPPY NEW YEAR to one and all. I hope everyone had a lovely Holiday, and wish everyone blessings for the coming year 🙂
As you know, we've been on "break" for the past 2 weeks. 2 weeks… where DID the time go? Anyway, as everyone gets back into their normal routines… Michelle and the wee ones will fall into their school days, and Tim has headed back to work after 2 Heavenly weeks home, I find that I really need a break from my break! I'm sure many… perhaps MOST of you can understand that!
The plan is to stay in my jammies A LOT, get some projects organized, and do some serious strategic planning for the coming year. We have been working on our shop, but we are still undecided as to how to balance our online time with our real life projects. At least our lives are never boring!
I am off to drink my cup of coffee by the picture window that overlooks our wooded backyard. It is FINALLY snowing, the birds are busy partaking of the banquet we have set for them, and I will start this next week lingering a bit too long at the window, slowing down, counting my blessings, and making plans.
See you in a few days 🙂