Last day of January already… yikes! It's been a busy week, but I have made time to work on the new sweater for the Little Lady. I shared a link to the pattern last week… a lovely sweater knit in 1 piece. I've finished the back, one sleeve, and half of another. Cruisin' 🙂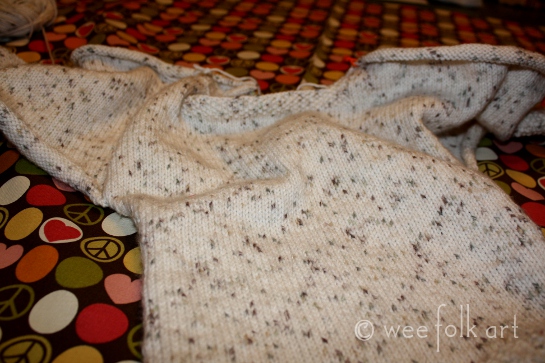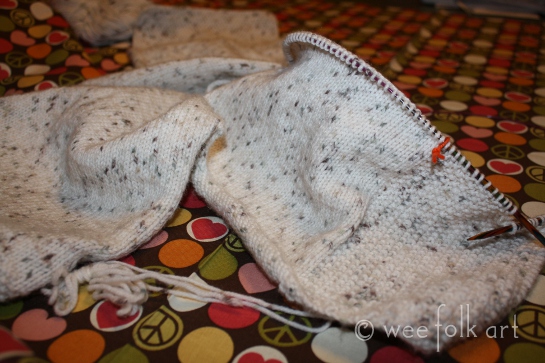 I was going to make a skirt to go along with the sweater, but Michelle suggested I make the adorable reversible pants found in Anna Maria Horner's book Handmade Beginnings.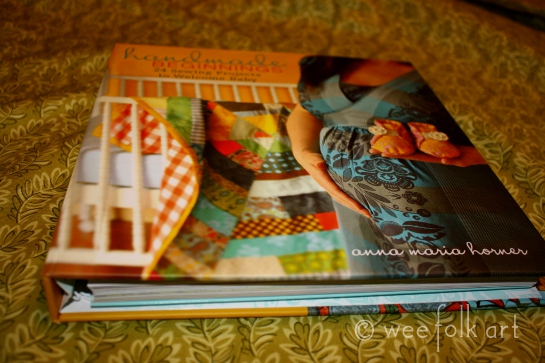 Aren't these sweet?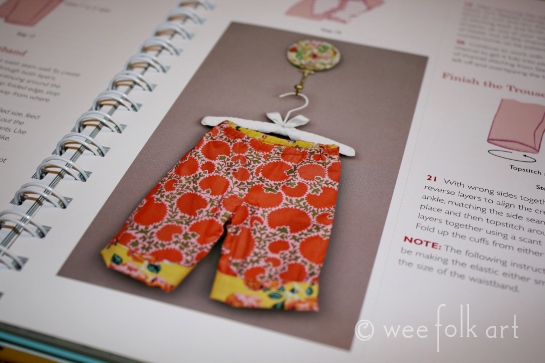 It's hard to see in the photos, but the yarn I'm using in the sweater has flecks of brown and green. I hit my stash and was able to come up with fabric to make 2 pairs of reversible pants that will look wonderful with the sweater.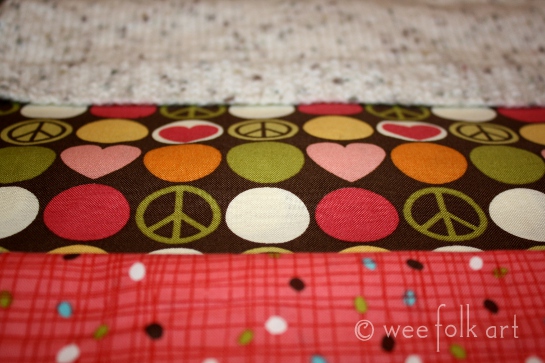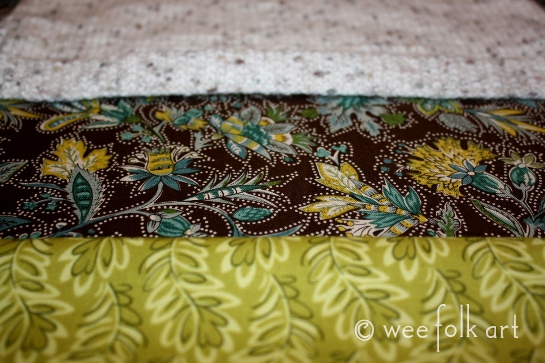 So, the plan… finish the sweater this week… sew the pants next week… then I'll be taking to train to Wisconsin for a week of playing with the Little Lady. Can hardly wait 🙂