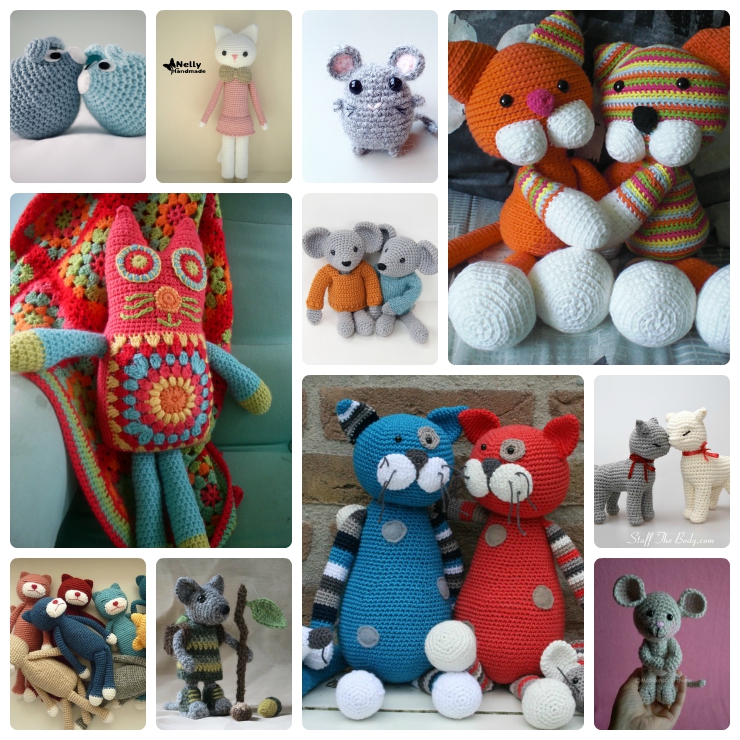 A few weeks ago we shared a Showcase of Cat and Mouse Knit patterns. You can see them HERE. They were a big hit but we had lots of people looking for crocheted patterns. I got right on it, almost finished the post, went on vacation, then forgot about it! Oops! So a few weeks late, and giving our crocheting friends their due, here is a collect of Cat and Mouse Crochet Patterns that we think are adorable. Hope you agree!
---
Don't you just want to hold this little guy in the palm of your hand and have a heart to heart? The pattern is available for free from Madison Craft Nook on Craftsy.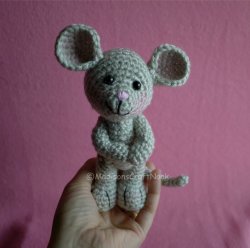 ---
This sweet little mouse pattern is available for free on Ravelry. Also included is a simple little bunting to slide Tuffy into.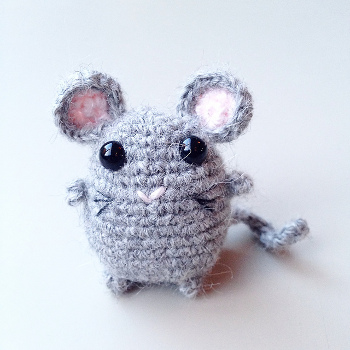 ---
This cute little mouse pattern is available from Knit Picks for $3.99. Included in the pattern is a pattern for a sweater offered as a crocheted or knit sweater. I love the combo of the crocheted mouse and knit sweater.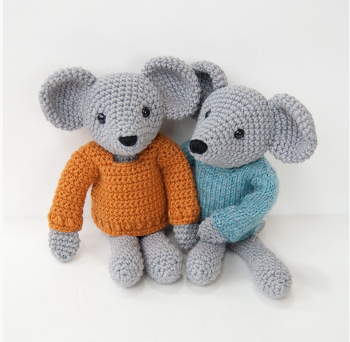 ---
Seriously, don't you want to crochet up about a dozen of these sweet little mice? The pattern was created in Spanish but an English version is included on the page. The pattern is free from El Gallo Bermejo.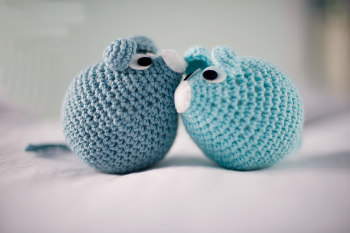 ---
Doesn't Trin look like he's ready for a frolicking walk-about? The pattern is available from Craftsy for $5.99.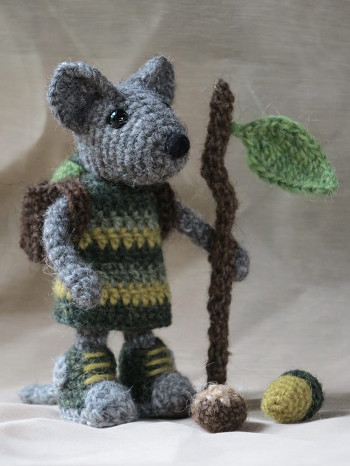 ---
This adorable cat pattern is available from the Stuff the Body Etsy Shop. I definitely think you need to make two!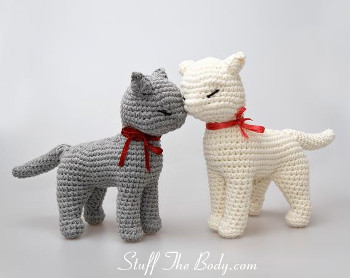 ---
I so want to be friends with these guys. Looks like they would stay with you to the very end. The pattern is available from Stip & Haak in  Dutch English Danish French and Spanish. It is 3.95 euro but since Paypal is used it will do the conversion to your currency.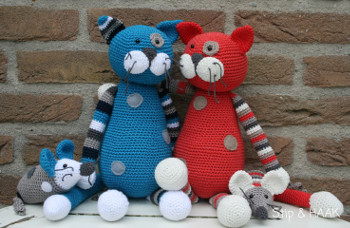 ---
What would you do with this pile of cats? You could share some with the wee ones in your life and place a few hither and yon in your house! Amineko Crocheted Cat by Nekoyama is available for free on Ravelry. Meow.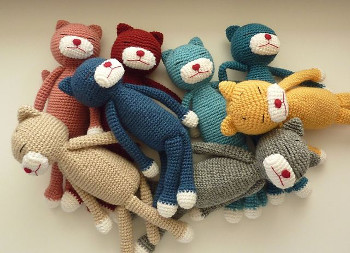 ---
This styling little cat is wearing a dress and bow… perhaps ready for back to school? The pattern is available for free on Nelly Handmade Ravelry Page.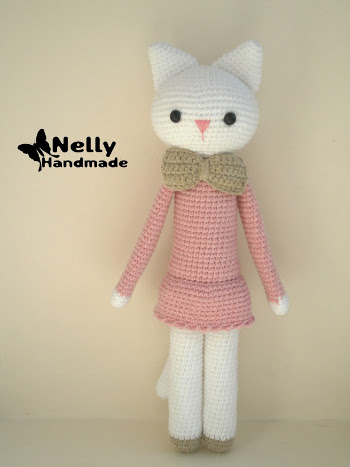 ---
This pattern is available for free on Tejiendo Peru', but it is written in Spanish. There might be an English pattern out there for it, but if you are familiar with crocheting, and use a web translator, I think you should be able to figure the pattern out. If anyone comes up with an English source, please share. It is also featured on Gatito's Ravelry Page along with other photos.

---
This was one of the first crochet projects I ever made. You can see my finished product HERE. This crochet pattern is free from little woolie.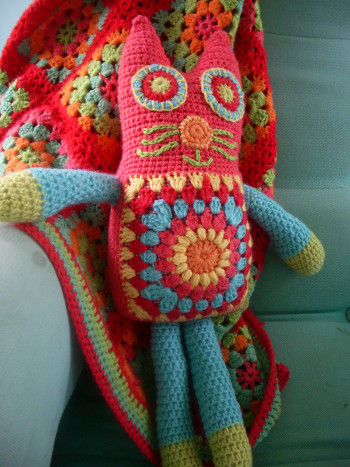 ---
If I would like to take a look at the Cat and Mouse Knit patterns we shared, you can find the post HERE.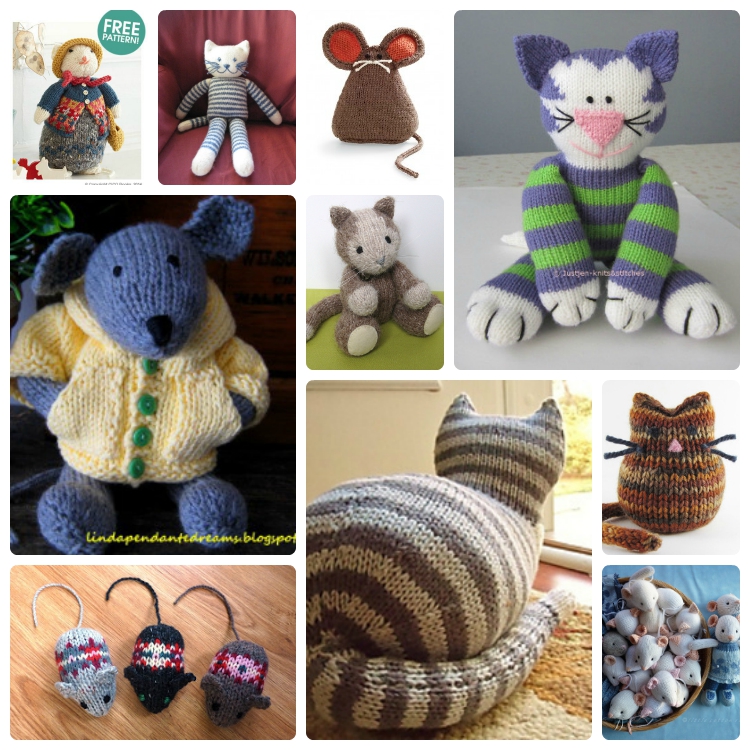 ---