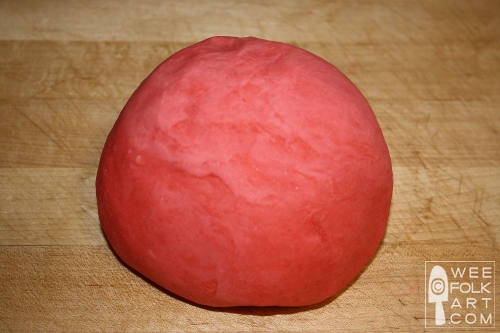 After 30 years of parenthood, 6 years of gammyhood, and over 10 years of being a preschool teacher, I have collected over a hundred different "Make Your Own" recipes. From the mundane to the extraordinaire, I have tried and true recipes for just about EVERYTHING! Glues and pastes, playdoughs and chalks, paints, crayons and sculpting materials. The benefits of making your own crafting materials are reduced costs, immediate availability and control of ingredients.
Over the next few months we plan to share our recipes, hopefully building a useful resource that we can all refer to. If you have a suggestion, a recipe that you would like to share, or a questions, just email us at weefolkart@yahoo.com. If you share a recipe we don't already have, we'll be sure to give it a try and include it in our data base. So, put on an apron, gather the kiddos around, and start concocting with us!
Our first recipe is for your basic Cooked Playdough. A mainstay in any situation. I prefer home made, because if not overcooked… very important… it crumbles far less that purchase playdoughs, and has a wonderful feel. Plus, added your own flavorings, my personal favorite is coconut extract, and it smells sooooo good.
COOKED PLAYDOUGH
2 cups flour
2 cups water
1 cup salt
4 tablespoons cream of tartar
2 teaspoons vegetable oil, olive oil or baby oil
food coloring and/or flavorings
DIRECTIONS
Mix all ingredients in a saucepan.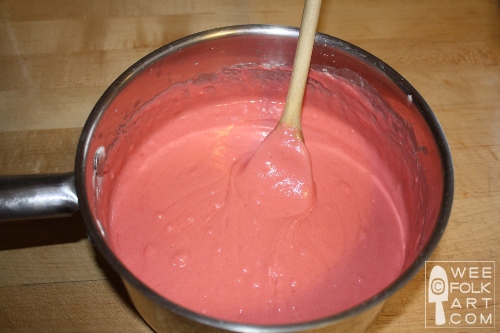 Cook over medium heat, stirring constantly.
Remove from heat when dough forms a ball. (Important: Do not over cook. Take off heat as soon as it comes away from the sides. It will still appear a bit "wet") Dump on a clean surface. As soon as it is comfortable to work with, finish the mixing process by kneading the dough.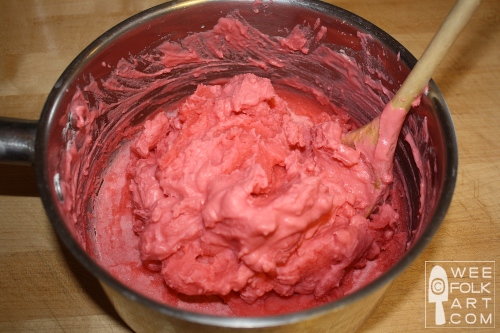 This dough can keep in an airtight container for months, but with high usage, I replace it every few weeks.
https://www.weefolkart.com
Copyright © Wee Folk Art 2008 – 2010. All rights reserved.
All photos, text and patterns are copyright protected. You may not copy, reproduce or redistribute any material found on WeeFolkArt.com without written permission. Wee Folk Art retains all rights.