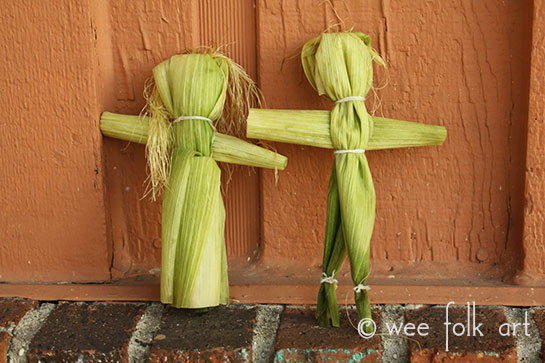 As part of our Mid-West studies, the girls and I made Corn Husk Dolls. These would also tie in well with a pioneer unit.
I remember making these as a kid… maybe at Girl Scouts? Not sure. All I know is that my mom swears she never made them with us, although she did have a few beautiful ones that she bought at a craft fair. The corn husks had been dyed and they had the fluffiest skirts. Try searching for Corn Husk Doll images… some are truly amazing. We actually had a corn husk doll themed bathroom when I was growing up… I kid you not. The wall paper border in our powder room featured drawings of corn husk dolls and my mom even had a curio cabinet above the toilet to house her dolls. She kept my scraggly one with them.
Ours are no where near as fancy. I basically did our Yarn Doll process but using corn husks. The girls had fun and I imagine that they will be making these again and again throughout the summer as fresh corn becomes readily available.
Materials:
Fresh Corn Husks or Dried Ones Soaked
Thin cotton twine or we just used sock-weight yarn
First, shuck some corn. Be careful not to tear the leaves. Then of course enjoy some fresh corn on the cob.
Stack 4-6 full green (or soaked) leaves together. Tie off the top about an 3/4 of an inch from end.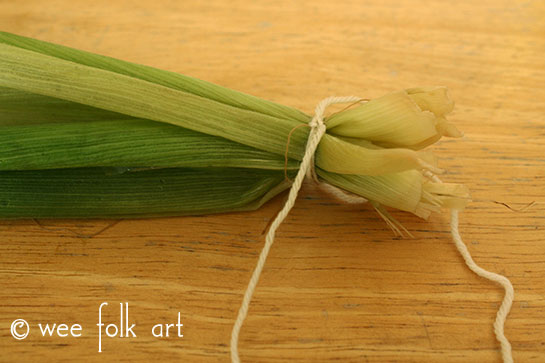 Fold have the leaves over to the front and half to the back.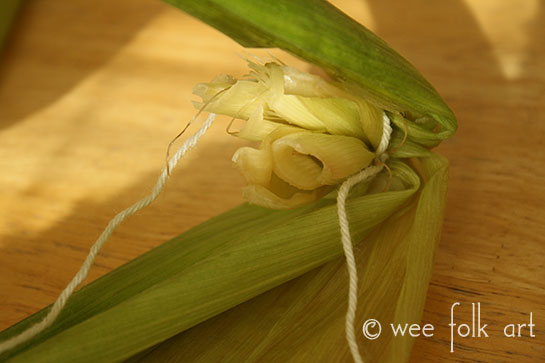 Use a piece of yarn to tie off about an inch from the top. This makes your doll's head.
Roll a couple leaves together or you could braid a few thinner pieces to make the arms. Slide this long piece in between the body pieces tight up next to where you tied off the head.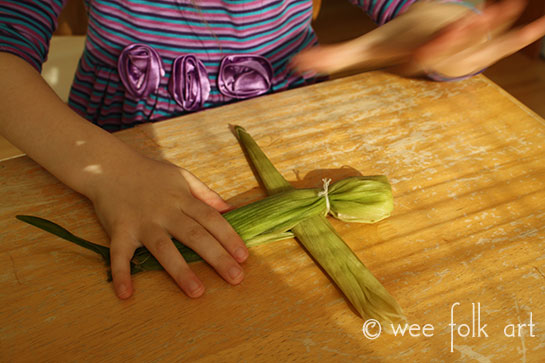 Tie tightly just below the arms to hold them in place.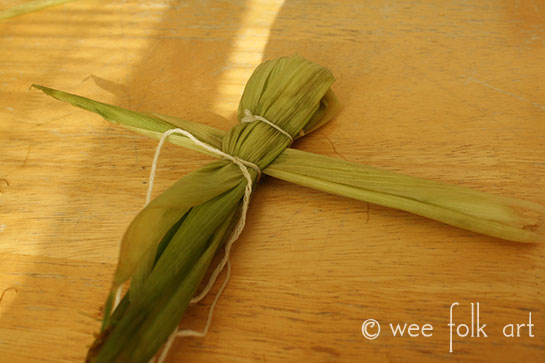 For a boy doll, divide the leaves in half. Tie each clump at the bottom to form two legs.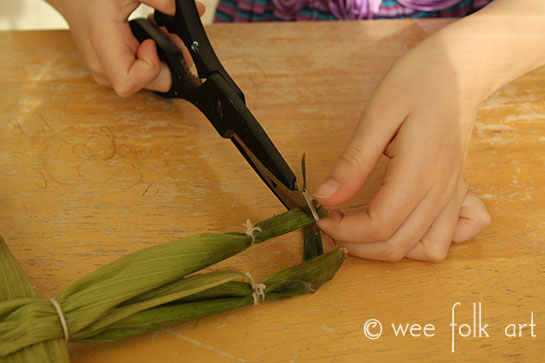 For a girl doll, fold several leaves in half over a piece of yarn. Tie onto your doll like an apron to create a full skirt.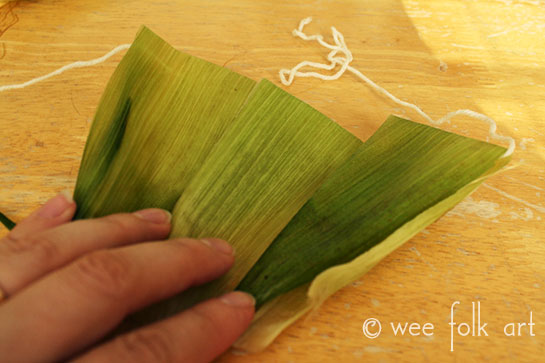 Trim off the bottom edges and clip the arms.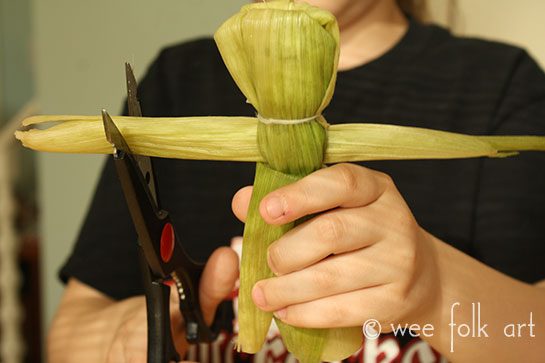 My girls decided that their dolls needed hair so they tucked some of the corn silk into the top of the head.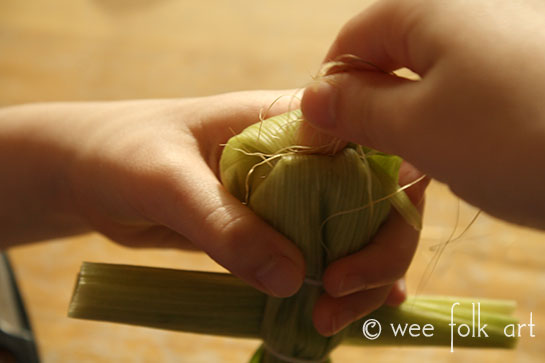 When the dolls dry out you can use a permanent marker to add face details if you would like.