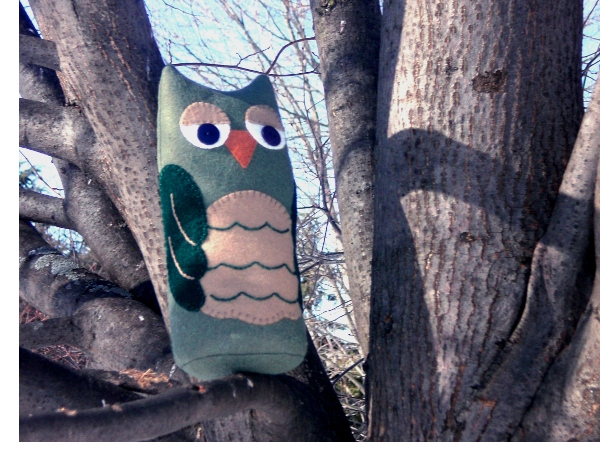 Edit: The pattern for the Owl Doorstop can be found HERE.

This evening at 9:00 p.m. est the contest for Percy the Owl Doorstop Giveaway will be over. As promised, I have completed the directions, and they are now available in the FREE Crafting Club Patterns. Percy is made in the same fashion as the Puppy Dog Doorstop and the Kitty Cat Doorstop. Now Percy can now hang out with Horace and Jasper.
The grandbabies have fallen in love with these 3 little guys and I apt to find them just about anyplace. In another month or two we'll be throwing open the windows and doors and this darling trio will have their work cut out for them. It's my guess, however, when the wee ones are about, they'll probably abandon their posts for a frolicking romp!
So, now you have the directions for the trio. Make 1 or all 3. But since I have 3 dogs so they can keep each other company when we're otherwise occupied, I would plan on making all of them! Grab the Owl Doorstop Pattern here. Enjoy!