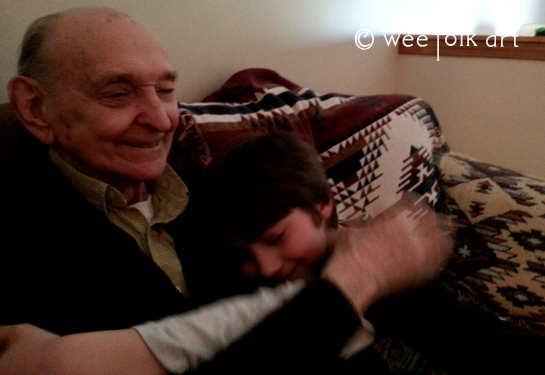 If you've been following me for any period of time, you'll know that over a year ago, we needed to move my dad into a home for dementia patients. It was a very hard decision, but, fortunately, the right one. He is happy there. He thrives in the routine and quiet. And, my Mom can visit with him daily, without being his primary caretaker.
A few days ago, when I went to see him, he was vacant. I couldn't get a response from him… no hint of recognition… and he seemed deep in his own world. I came home and wrote a blog… one I intended to share today. It made me cry… you would have cried when you read it, too. But, yesterday, when we went to visit him for his birthday, it was a wonderful visit. Michelle's children were able to snuggle with him, and there was pure joy on his face. It was a wonderful day.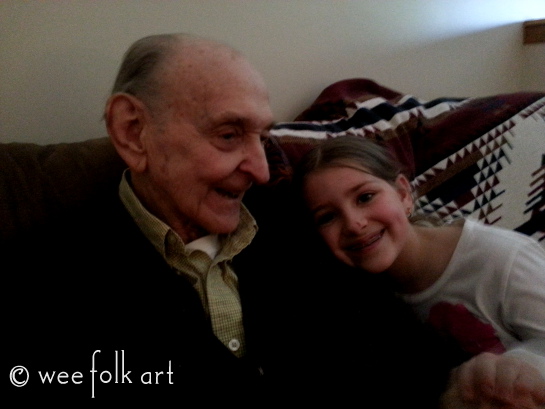 I know that there will be more and more days when we won't be able to make my dad smile. I know it will continue to get harder and harder to get through to him, but yesterday WASN'T one of those days. Yesterday, if even for a minute, we had a part of "Papa" with us, so no tears today.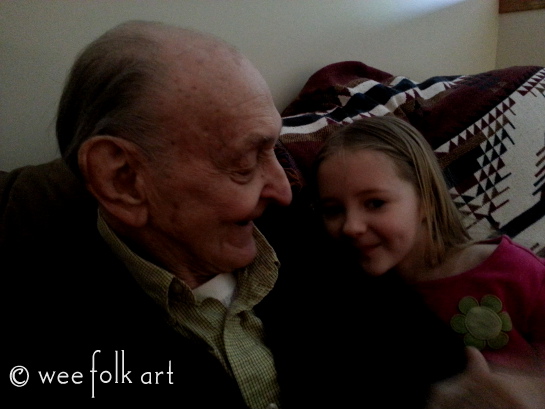 EDIT: Just for me… Just for the record… these are photos I took of Dad 2 days ago. A very mysterious disease, indeed…