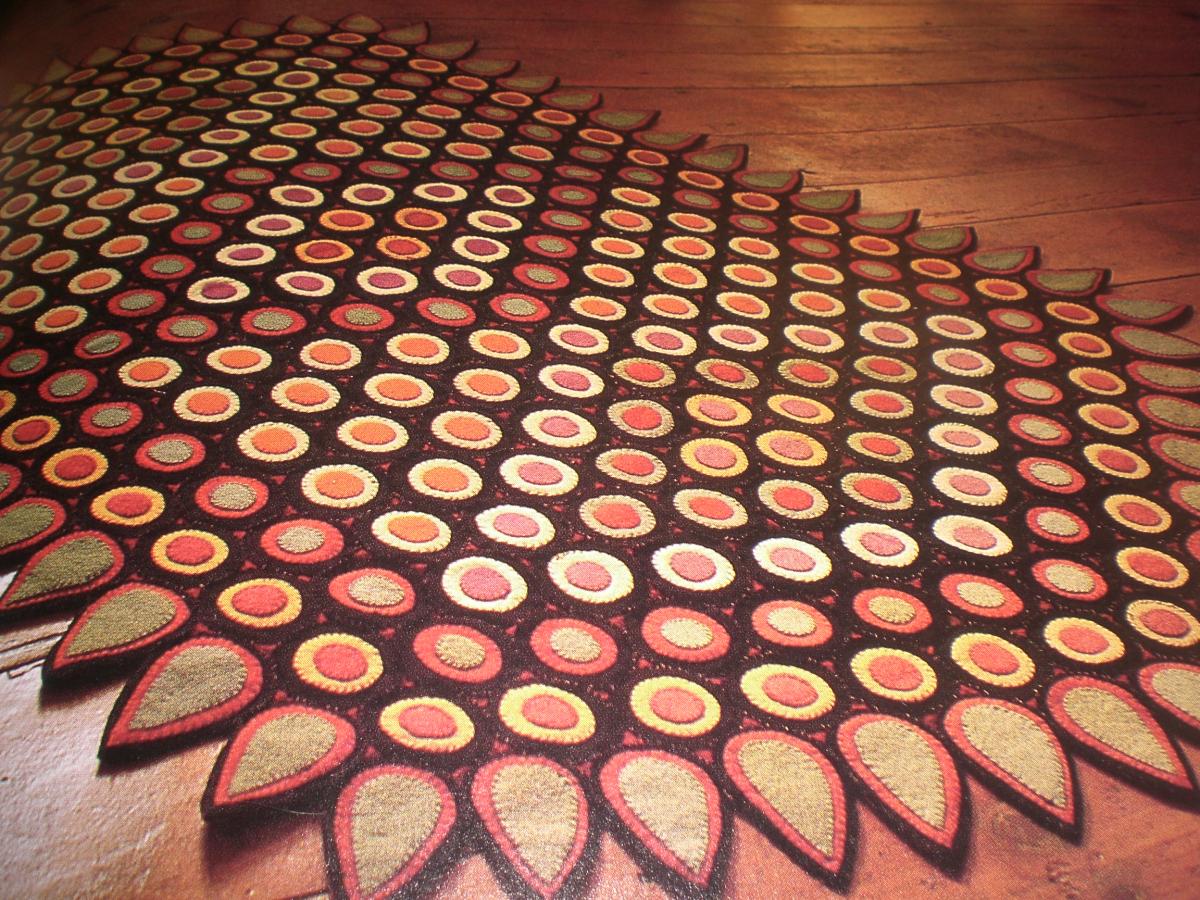 I was born a crafter. Some of my earliest memories involve yarns and fabrics. I started collecting ideas out of books and magazines when I was around 10. Whenever I go somewhere, I'm making mental notes of designs or arrangements I find enthralling. Thank goodness for the camera on my cell phone. I'm always snapping this or that. (Probably the most questionable photo I ever shot  was in my coffee shop's bathroom. But honestly, they have the most remarkable stencils on their walls!) Anyway, what this amounts to is I have over 40 years of crafting ideas meandering through my mind! Small wonder I often feel overwhelmed when trying decide on what to do next! I've also found my tastes run in cycles. When I was in my early twenties, I was very attracked to heirloom felted projects. I have a ton of things I wanted to make then, and just didn't have time to. Now, I find that I can go back and look at the books and magazines and feel reinspired.
Long on my list of things to make is you wool rug shown above. I know I'm not ready right now to invest the time to make something as large as a rug, but I'm thinking more like a table runner or placements for Thanksgiving. Each circle is made up of 3 felt circles, and blanket stitched in place. They are then joined together. (Not quite sure how that's done, but I'll figure out something.)
I really want to make something using this technique…soon. If anyone looks at it and feels inspired, or has any ideas of what could be made using this concept, please share!