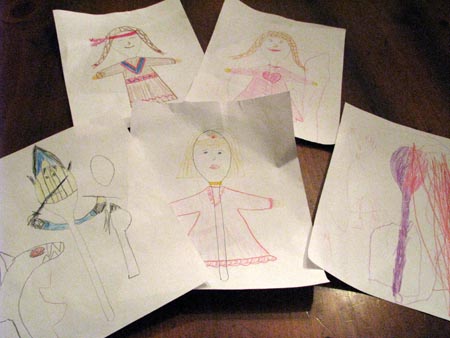 The kids and I have started our Spoon Doll project. I introduced the idea to them a few days ago so they could think about what they wanted to make. Today I drew a quick outline of a spoon and made some photo copies for the kids to outline what they wanted. (After a couple attempts on the girls' part I ended up having them choose colors and just point out what they wanted and I jotted it down for them).
Bug wants to make a knight with helmet (hmmm – not sure on how we will pull off the helmet). Fairy wants to make a Princess with a crown, braclet and necklace. And Pixie wants pink with hearts. I've decided it would be fun to make a Native American inspired spoon doll.
I will keep ya posted with our progress.