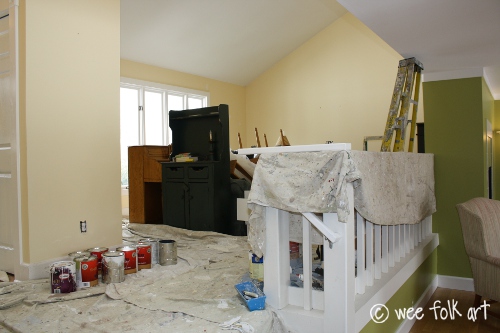 If it seems like we haven't been cranking out the crafts recently, you are right. We went right from the holidays, to illness to having my house ripped apart. (Not to mention I'll be leaving mid week next week for a week with the Little Lady on her home turf 🙂 But life, happens, right? Not getting tired of you guys, just getting stuff done… or at least trying to.
So… has anyone ever had this experience? Find your dream paint, have the painters put a sample on the walls, step back and say, "Uh… lady, are you SURE you want this color?" Okay, he didn't say it exactly like that, but I could see it around his eyes! Plus, looking to Tim for his opinion I got a, "Don't ask me. I can never tell!"
Well, after seeing this…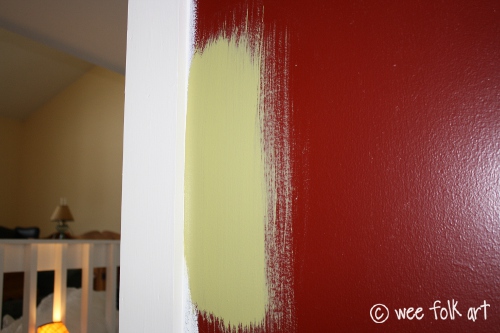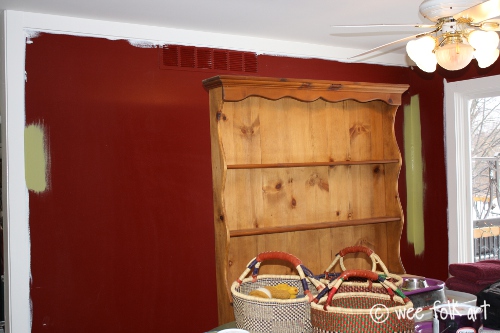 and this…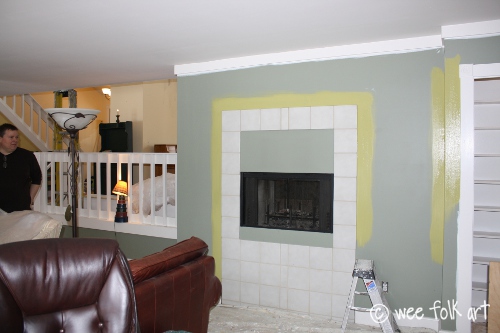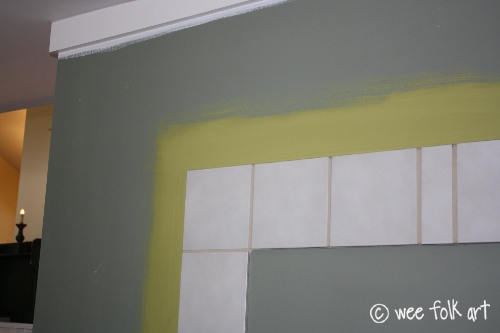 it might be enough to dissuade the faint of heart. But this is the time to stand your ground, see your vision, and with all the conviction you can muster say… "Yeppers!"
So they proceeded. The official color name is "Sassy Green". Every once in a while I'd hear one of the painters say, "Yep, this sure is a sassy green." Well, as they proceeded…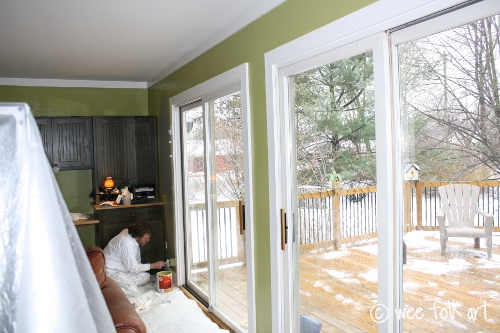 I was feeling better and better. They finished the family room and dining room last night and I LOVE IT! It is a drastic difference, but I was in the mood for a change. It is going to be so much fun coming up with some new projects for these rooms.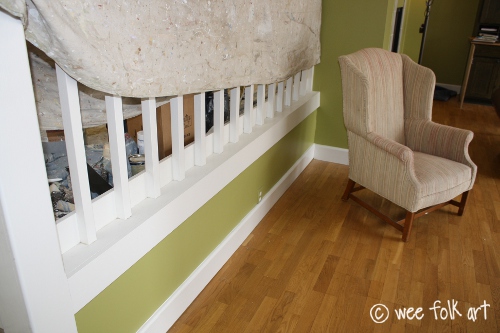 This morning they started working on our living, foyer, stairs and upstairs open hallway. The color is just going a little deeper than it is now, so not as drastic, but still…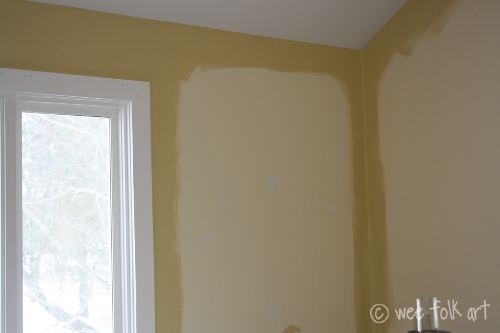 They got the first coat on everything and will be back tomorrow to finish it up. YAY! I think the hardest part was watching my row of "tree of life" stencils being covered up. In one room or another, I've had them stenciled on walls since the mid 80s. I am not going to re-stencil the design, BUT I will find a way of incorporating at least 1 of them into something for the house.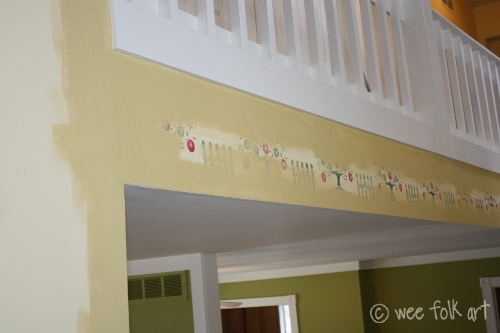 I'll share pics of the finished rooms when order has been restored!