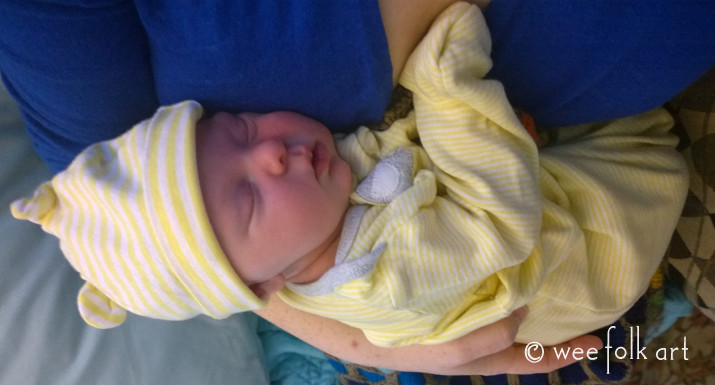 Sometimes I forget that NOT everyone is on Facebook where I announced last week that grandbaby number six, our precious little Peanut, was born on New Year's Eve. Mama had a crazy long delivery, 36 hours, and wound up delivering c-section, but Mommy, Baby and Daddy are all doing very well, and we are so filled with joy and gratitude.
The first picture is Peanut at 6 days old in Mama's arms, and the photo below is Peanut at 1 week old on her way to the pedestrians. She is donning a homemade strawberry hat from a friend, a sweater to grow into knit by our own Aunt Michelle, and the Rainbow Stroller Blanket I knit for her. I'm not quite sure what to make of her look, but it's precious, isn't it?
So, welcome, little Peanut. You are so loved and we are so glad to have you in our lives!